Opinion/Letters to the Editor March, May, June, July, August 2023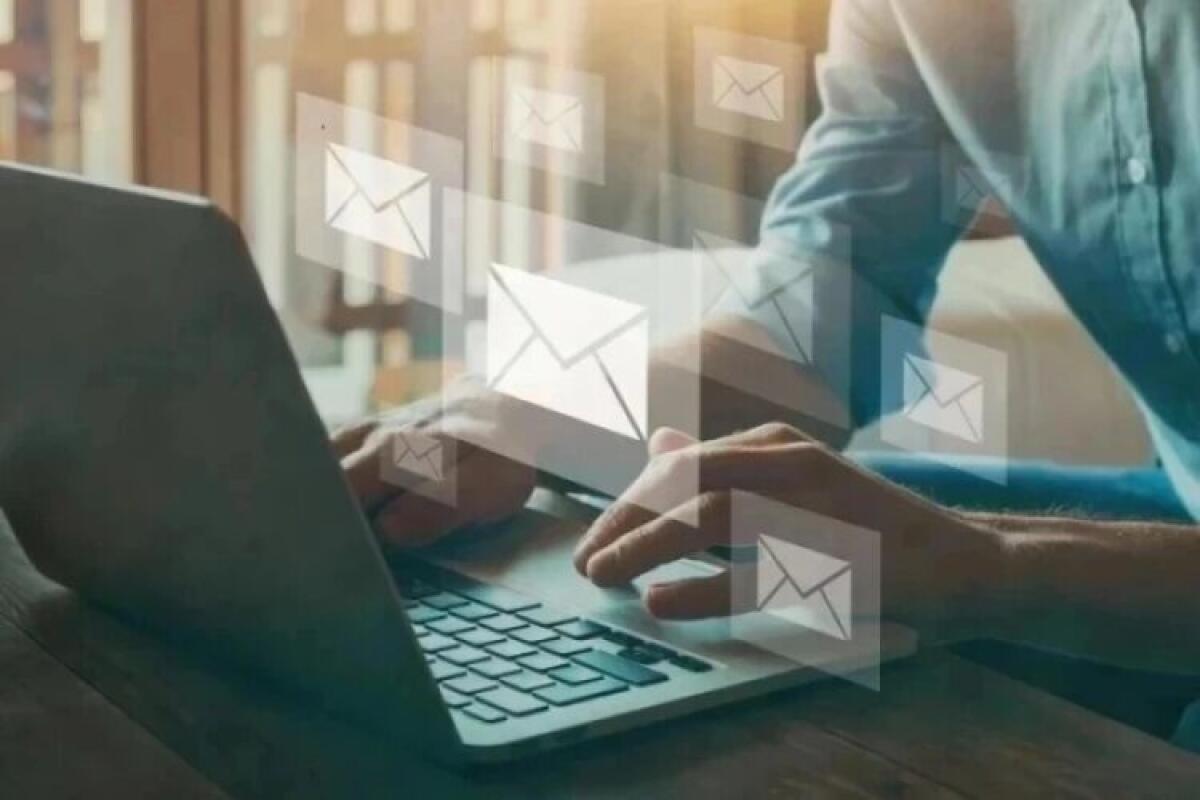 March 9 issue:
SFID water rates: Some thoughts to ponder
Karen Billing's March 2, 2023 article on Santa Fe Irrigation District's (SFID) March 28, 2023 public hearing on proposed water rates noted "…district's goal is to be as informative and transparent about the rate increases as possible." The following remarks speak to that goal:
"…meter overlay for residential properties, an option they (SFID) believe is unique to accommodate the variations in the district from small Solana Beach city lots to larger properties in Rancho Santa Fe." Actually, since 2010, Vista Irrigation has had "monthly water use allotments" based on meter sizes. Prior to 2010, Vista had a flat rate for Domestic customers and a less expensive flat rate for Agricultural customers. Interestingly, Vista Irrigation's latest rate schedule, effective Jan. 1, 2022, changed from three tiers to two tiers for all customers except Agriculture, which has one flat rate. Also, Vista's Cost of Service document noted Vista Irrigation considered whether to change their rate structure from tiered to a flat rate.
"Currently SFID rates are the cheapest in the county". True for ¾" meters; all other meters are not the "cheapest in the county". The Solana Beach board majority assiduously protects rates for Solana Beach low volume customers. It is unsustainable to strip reserves of millions of dollars to subsidize rates having a greater impact on customers with small lots.
"The district currently charges customers 2020 prices but is paying 2023 prices due to one-time benefits returned to customers, Gates said." It is puzzling to me how overcharging customers by billing them imported water prices while delivering local water is a "benefit". Back in November 2019, when I was on the SFID Board, I voted against using high rainfall year local water fund monies to pay San Diego County Water Authority (SDCWA) increases because doing so can only result in an extraordinary rate increase when rainfall is normal or during drought. Determined to absorb impacts of SDCWA rate increases, SFID, on a 4-1 vote, deliberately set in motion what presents today: this chicken has come home to roost.
Finally, an important to understand omission:
Neglecting to discuss reducing infrastructure investment (CIP spend) by millions of dollars each of the next three years -- to subsidize proposed rates – falls short of the district's goal of being "informative and transparent". The chart above illustrates the financial havoc a three-year reduction of CIP spend will cause beginning year four. SFID is kicking the can down the road. How high will rates be when critical infrastructure projects are underway but reserves have tanked? This is why I submitted my Prop. 218 written protest.
Marlene E. King
Fairbanks resident since 1988
Former SFID Director, Div. 3, 2014–2020
May 11 issue:
A wake-up call
In last week's board meeting, RSF Association General Manager Christy Whalen announced her resignation, effective June 15.
Speaking on behalf of a number of Association past presidents, this is a tragedy and a wake-up call for our Association for two reasons.
First, and most importantly, we are losing an effective manager, who has built a loyal and productive team following the attrition of our long-time staff due to the pandemic. During her tenure with the Association, she has constantly worked to keep abreast of the complex facets of HOA governance, she has been innovative in developing the unique identity of our community, she has treated people fairly, and she has consistently demonstrated her leadership skills.
It takes time to understand and appreciate the unique values and rich culture of this historic community. In other words, our Brand. We are losing someone who has helped to further develop and enhance that Brand within the Ranch and outside. For example, Christy has developed excellent working relationships and earned the respect of our county leaders, including Supervisors LawsonRemer and Desmond. That brand appreciation and those relationships will take time to re-build.
In short, Christy has been an outstanding leader and a valuable asset to our community and we will surely miss her.
Second, and of great concern, are the conditions that caused her to make the decision to leave. The unprofessional behavior of volunteers and members who have consistently violated the Association's Code of Conduct by publicly demeaning Christy, members of her staff, and other volunteers with unfounded, speculative, and defamatory allegations has created a difficult environment to work in. We have differences of opinion, to be sure, but when one lets his or her personal agenda get in the way of reasoned discussion, closure on issues affecting the entire community becomes difficult or impossible. Decisions by our boards or committees generally require a simple majority, and once that decision is made it matters not what the vote was. One can still disagree, but the organization must move ahead based on that decision. To continue to harass, berate, or complain wastes everyone's time, creates ill will, and in the long run damages working relationships. It also damages our community.
We now have a serious lack of continuity in the management of our Association. Finding someone with the skills and the willingness to manage within this difficult workplace will be more than challenging. Those few individuals who have created this environment need to self-reflect and seriously modify their destructive behavior.
Mike Gallagher and Bill Weber, recent Rancho Santa Fe Association Past Presidents
June 1 issue:
What happened to the Art Jury?
I grew up in Rancho Santa Fe, K-8 in the village, the whole nine.
I'm looking at the driveway on El Camino Real, just inside the Covenant, that they have named Linea Del Sol; there are 3 houses and a fourth lot with a driveway awaiting another house. These people all live right on top of each other. The eastern ridge of Las Planideras is turning into a row of tile sheds. No attempt at privacy with landscaping between homes and the road, "look at me". It is sickening.
That is not the Rancho Santa Fe that I grew up in or one that people moved here to live in. There are countless neighborhoods in Southern California where one can live in a big tile shed right next to another one.
Stop splitting up lots and destroying the very thing that makes the Covenant unique and so valuable, the space, privacy and openness that allows us to live surrounded by nature not neighbors.
Scott David Hanley Jr.
Rancho Santa Fe
June 22 issue:
Welcoming new eucalyptus trees on our golf course trail
RSF Association's Art Jury and board recently approved a plan to add citriodora (lemon-scented) eucalyptus and other beautiful trees to the golf course trail. As the signature tree of our golf club and community, eucalyptus have thrived on the Ranch for over a century. These fast-growing, drought-tolerant trees provide shade, skyline views, bird habitat, improved air quality, and high property values. Notably, our eucalyptus forest contributed to RSF's designation as a California Cultural Landscape in 2004.
Despite these benefits, it is commonly believed eucalyptus are highly flammable. Research now challenges this belief, finding that eucalyptus and non-native trees are not inherently more flammable than native trees. The massive Oakland Hills Fire (1991) is a case in point. FEMA concluded that the fire started in grass, spread to dry brush, and then consumed native trees as readily as the eucalyptus. In some cases, eucalyptus have helped battle fires by acting as windbreaks and blocking flying embers.
The National Park Service points out that live eucalyptus foliage can be fire-resistant. Physical properties of the leaves (thickness, waxy cuticle) can protect them from ignition despite their oil content. Many native trees are also oily. For example, the pervasive California bay laurel trees contain twice the oil content of blue gum eucalyptus.
During San Diego's Scripps Ranch Fire (2003), the New York Times shared photos of a neighborhood where 150 homes burned, but the surrounding eucalyptus forest never ignited. After the 2007 Witch Creek Fire that raced down RSF's San Dieguito River basin, residents observed that numerous eucalyptus trees remained standing while most palms were destroyed.
Dead trees, irrespective of their species, are fire-prone. The RSF Forest Health Study (2018) found no dead trees on our golf course. The "Golf Course Forest," including eucalyptus, was rated "low fire risk" due to course irrigation and careful maintenance.
Eucalyptus trees also benefit our local wildlife and agriculture. With a long blooming period, they provide abundant nectar for bees during the period of their greatest need. Over 100 species of California birds frequent the eucalyptus, drinking nectar from blossoms and using them as nesting sites.
Golf course architects recommended eucalyptus trees, including the citriodora, on the 2001 and 2014 Golf Club Master Plans. Selected species were considered exceptional for the RSF landscape, with open branching allowing sunlight on the turf and low susceptibility to wind damage. Red gum eucalypti, previously decimated by pests, were not recommended.
Our RSF Historical Society states, "There would be no Rancho Santa Fe had it not been for the Eucalyptus." Eucalyptus trees have long contributed to the unique character of our town, golf course, and its surrounding trail. We're delighted that RSFA will soon plant more of these iconic trees along the course perimeter.
Sally Koblinsky,
Rancho Santa Fe
Holly Manion,
Rancho Santa Fe
July 20 issue:
With gratitude!
Huge thank yous to everyone involved in making the 2023 Independence Day Parade go well!
Thank you to Cutter Clotfelter, our MC and chief organizer! You and the team made it a success. The broader team includes Kiersten Dyer, and Dominique Albrecht (RSF Association manager); RSF Patrol Chief Mike Scaramella and his fellow officers, the Sheriff's office, and Senior Volunteer Patrol for keeping everyone safe!
Also, the food by our great Club kitchen at the park and ice cream (thanks to Cutter) by The Inn was a hit. I enjoyed the food later at the Snack Bar.
Thank you to 30+ year Ranch resident Grand Marshall RADM Russ Penniman, USN (vet), and his wife Carol. Two of the vehicles provided by the Crowley Family and Doug Jones for drivers Jamie Feldman and Keith.
A special note of gratitude to the numerous individuals and commands that came together both behind the scenes and on location in assisting in my various requests for this parade:
The Miramar Young Marines (11 future leaders and their adult mentors, Susan and Brett Righthouse). A solid group of ladies and gentlemen. They were very professional, nice and had great poise.
The Miramar and Pendleton Marines were tremendous. The individuals of the Color Guard and Motor Pools were very nice, professional, and personable: Cpl Jessica G. Garcia Senior Marine/POC; Cpl Javier Acosta; LCpl Madison A. Outing; PFC Abril Vasquezmontes, also LCpl Barauch Longines; PFC Keegan Ramirez; LCpl Victoria Moreno; PFC Yael Navarette; and HN2 Nicolas Montez, USN. Understand Montez just had his 10-year mark! It was nice meeting each of them, including Moreno's dad and siblings.
Additionally, extending my thank you to SgtMaj Fausto Cabrera, SgtMaj Lacey Lewis, SgtMaj Marquis Young, SgtMaj Lynn Brown, GySgt Alicia Leaders, GsySgt Derrik Vasquez Motor Pool POC; GySgt Jesse Stence, Cpl Brenna Tuck and to the MCI West Leadership.
As John Adams said (1776) about just completing the Declaration of Independence: "I am apt to believe that it will be celebrated, by succeeding Generations, as the great anniversary Festival. [...] It ought to be solemnized with Pomp and Parade [....] it will cost Us [Blood and Treasure] to maintain this Declaration, and support and defend these States [....]" But, as we agree, it "is more than worth" it!
Thank you all!
Nick Dieterich
Rancho Santa Fe
Aug. 3 issue:
Timing is everything
Re: Bomb shelter article in RSF Review: We have lived here in the Covenant for the last 32 years. Before we lived on the San Francisco Peninsula in Atherton. In 1959, I was working for Homesmith, Inc., and it was a home maintenance and repair company. In the course of its business, it received a lot of inquiries about building fallout shelters, not bomb shelters, which is a different animal. All these inquiries were thrown in the circular file. To take care of this deluge of leads, a friend of mine and I left Homesmith to start a firm, called Shelter Consultants, Inc., to take advantage of this impending fallout shelter bonanza when the Cold War in 1961 between Russia and the USA threatened to become World War III.
It was a great idea, but to make a long story short, we sold more fallout shelters than anybody else in the Bay Area, i.e. seven, but then JFK put an end to the Cold War, and the bottom dropped out of the fallout shelter market. A few of the owners turned them into wine cellars. As I remember, they went for around $10,000 a pop for the 24' variety. Also, I remember selling one to the sister of Ann Sheridan, a very well known movie actress of that time.
As they say, timing is everything.
Jack A. Dodds
Rancho Santa Fe
Get the RSF Review weekly in your inbox
Latest news from Rancho Santa Fe every Thursday for free
You may occasionally receive promotional content from the Rancho Santa Fe Review.