Members of the men's lacrosse teams from The Bishop's School, Torrey Pines and La Costa Canyon high schools participated Oct. 24 in a wheelchair lacrosse tournament to help raise awareness and funds for Wheelchair Lacrosse USA.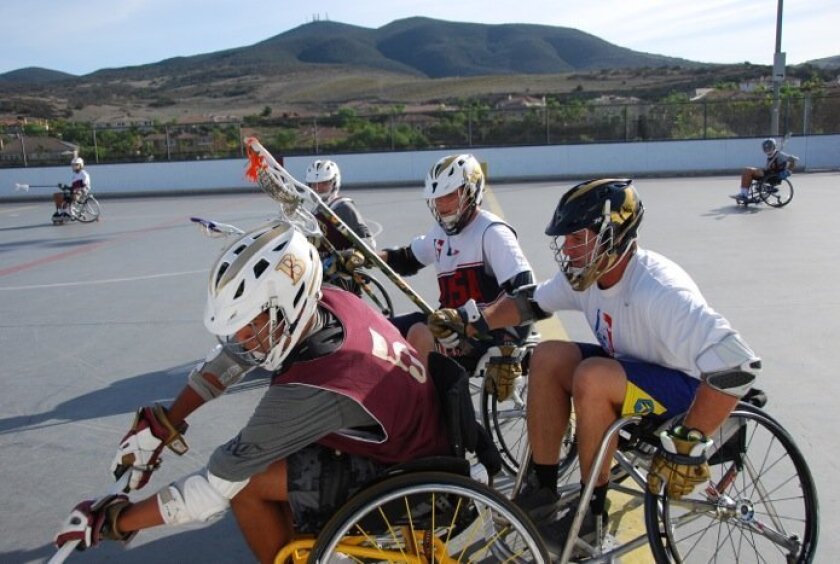 These teams competed against themselves as well as the local Wheelchair Lacrosse Team.
Wheelchair Lacrosse USA was founded in 2009 by Ryan Baker and Bill Lundstrom and provides an opportunity for amputees and paraplegics to experience lacrosse.
Visit www.wheelchairlacrosse.com.
---