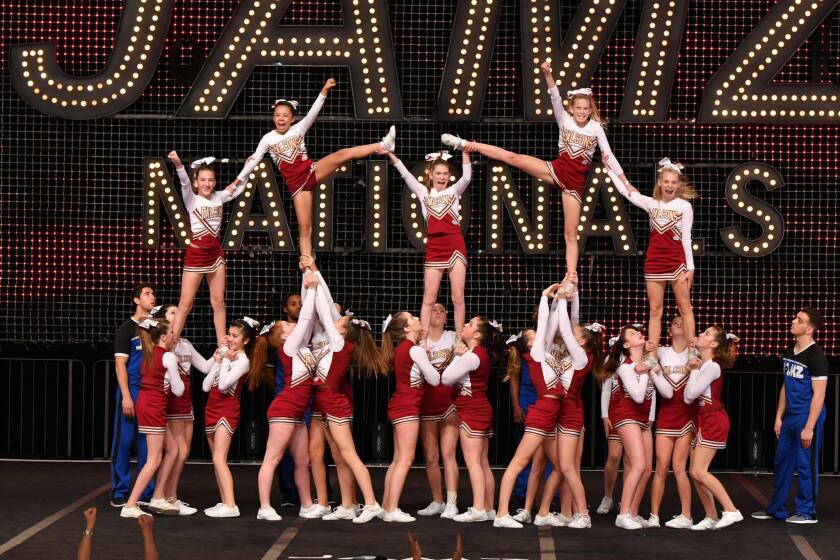 Both the Pee Wee (4th grade to 6th grade) and Varsity (6th grade to 9th grade) cheer squads from Torrey Pines Pop Warner placed first in their respective divisions and brought home national titles at JAMZ Cheer and Dance Nationals held Jan. 19-21 at the Orleans Arena in Las Vegas.
The Varsity team, coached by Tammy Davila, has been cheering together for six years and many of the 8th graders will be moving on to high school cheer, ending their Pop Warner careers on a high. These girls had three teammates sustain major injuries in the last weeks leading up to the competition, but even with lots of changes and missing teammates, were able to come together and pull out a win.
The Pee Wee team, coached by Sarah Malo, has been cheering together for three years, and came off a 5th place win at Pop Warner Nationals at Disney World in Orlando in December. They are very excited to move up a level next season.
Torrey Pines Pop Warner's Pee Wee football team also won the Palomar Conference Division title "Best in the West" in November. Pop Warner is a nonprofit that teaches leadership, teamwork, and discipline, and TPPW is run completely by dedicated volunteers that want to make a difference in their community. Registration for next season starts in March. Information will be available at torreypinespw.com, instagram.com/torreypinespw, facebook.com/torreypinespw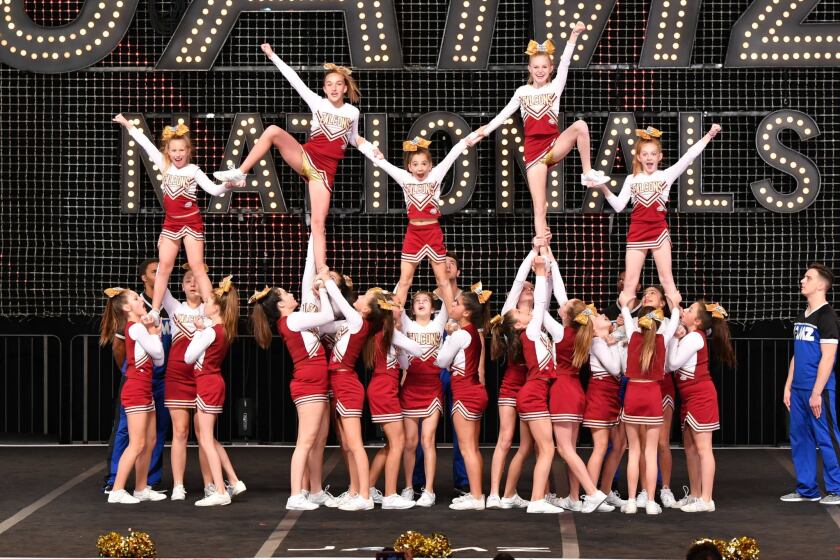 ---