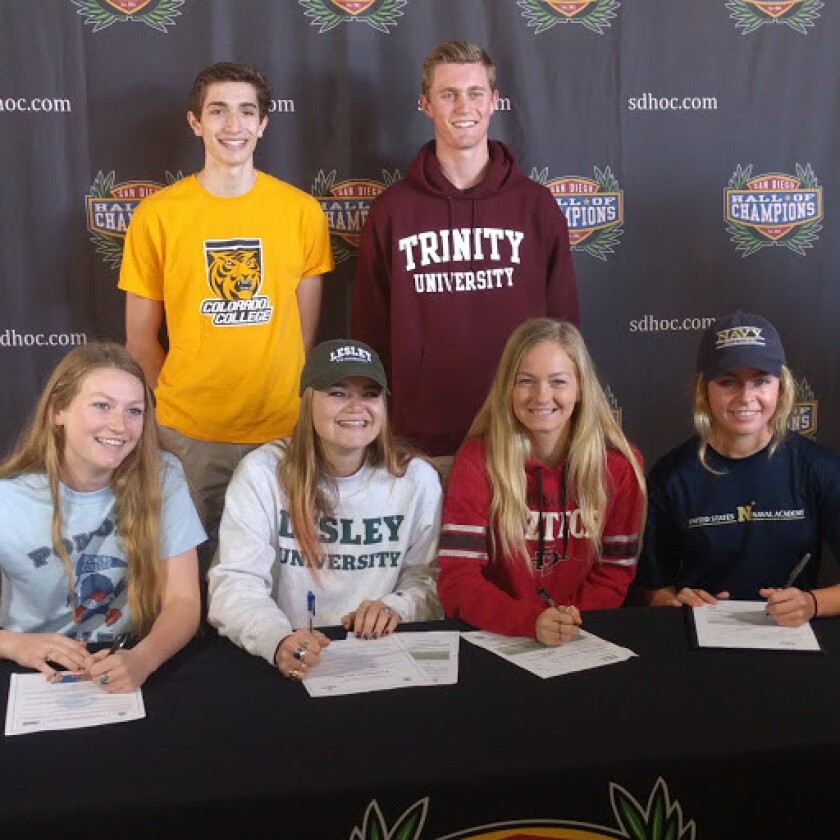 There was a lot of excitement in the air when high school student-athletes from throughout the county came to Petco Park on Wednesday, Feb. 7. Among them were six seniors from Canyon Crest Academy, announcing where they will be playing sports at the next level and signing their National Letters of Intent.
The six CCA seniors included: Gaby Harrison, volleyball at Pomona College; Remme Hasley, soccer at Lesley University; Naomi Smitham, cross country and track at San Diego State University; Molly Gillcrest, soccer at the Naval Academy; Aaron Acosta, basketball at Colorado College; and MJ Metz, baseball at Trinity University.
After years of practice and competition these students earned the opportunity to compete at the next level.
---