Canyon Crest shuts out Mission Vista to reach CIF D-1 field hockey title game
Defense has been the calling card for the Canyon Crest field hockey team all year and Tuesday that defense carried the third-seeded Ravens to a 1-0 victory over No. 2 seed Mission Vista in the CIF Division I semi-finals. They will now meet top-seeded Vista, a 1-0 winner over fifth-seeded Patrick Henry, in Saturday's championship match at Eastlake High School. Game time is set for 1 p.m.
The Ravens, who won the 2013 CIF Division II title with an overtime triumph over Serra, now have a shot at their first D-I crown. It's a scenario that seemed remote a month and a half ago when a brutal early season schedule left them reeling with a 1-8 record. Somehow, CCA got the corner turned—running off 12 wins in its last 14 games and according to Head Coach Kiana Duncan the team that will take the field Saturday bears little resemblance to the one that struggled during the first month of the campaign.
"Our play style is totally different now," said Duncan, whose team had lost a Sept. 11 encounter with Mission Vista, 2-1. "We're more aggressive, more forward thinking and have more of a 'pushing' mentality on offense. That helped us a lot today."
While that may have been the case, it was still the Raven defense that separated the two opponents, particularly in the second half when the Timberwolves spent a lot of time on the CCA half of the field and produced a number of very dangerous scoring opportunities. The defensive unit, headed by senior Anna Hong, junior Danielle Anapoell (back in the lineup after recovering from a broken nose) and sophomore Carolina Ceribelli held tough when it was demanded and had the answers to Mission Vista's strategy of blasting long balls while looking for tips and rebounds.
"We almost always have a solid backline and they saved us a few times today, for sure," said Duncan.
"Their clears and their ability to get the ball out and off the offense's sticks was really, really important.
"It was great to have No. 1 (Anapoell) on the field. This was her first game back and she was ready to go, ready to be on fire—you definitely noticed her when she was in."
As they did against Cathedral Catholic in the quarterfinals, the Ravens got on the scoreboard early and made it stand up. Four minutes and 30 seconds into the contest, CCA earned a penalty corner. Hong took the entry pass and put a shot on goal that was blocked by Alondra Mendoza but the T-Wolves' senior goalie couldn't stop the rebound effort by CCA freshman Andie Gately that proved to be all her team would need.
Canyon Crest may have gotten its biggest break before the game started. CIF regulations require that playoff match-ups be played on a turf field. Mission Vista does not have a turf facility and when it was unable to secure an alternative, the site was switched to CCA.
"It was amazing to play at home and, honestly, gave us a huge advantage," Duncan said. "Traveling always takes a little bit out of you, puts the girls in a little different mental space. Being here, in front of our fans, made a big difference."
Hong was ecstatic afterwards. "It feels awesome, particularly as a senior, to be going to a CIF Championship game," said Hong. "As I said before, we've had our ups-and-downs and some hard moments in the season. This is an incredible way to end the year and we're definitely excited—we can't wait."
Duncan was full of confidence when talking post-game Thursday. "I think we looked good today and will be ready Saturday," she said. "Whichever team we play, we know we can hang with them.
"Our keys are continuing to be strong defensively and being able to finish on offense. We need to take chances when we get them and put the ball in the goal."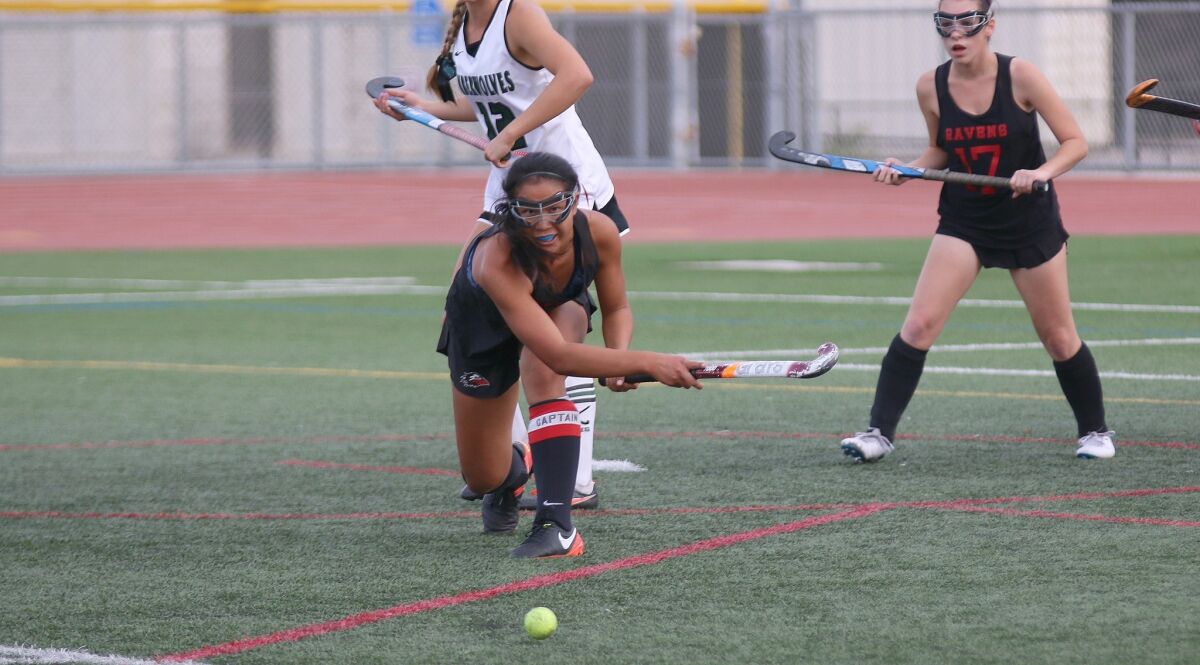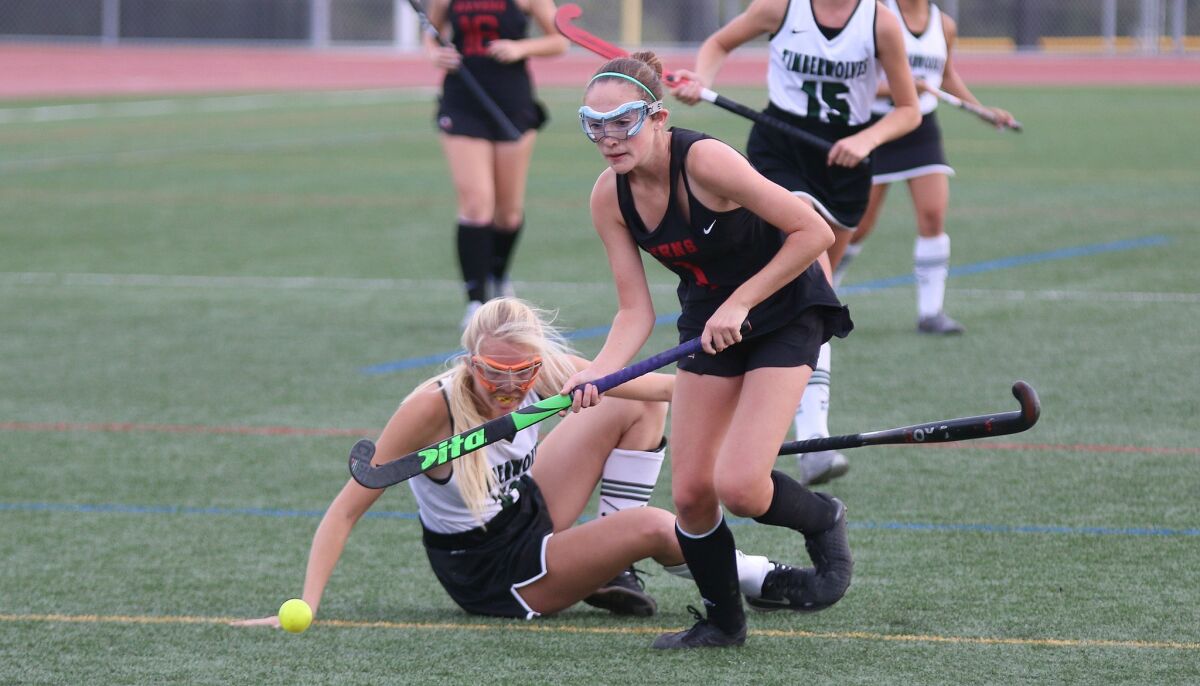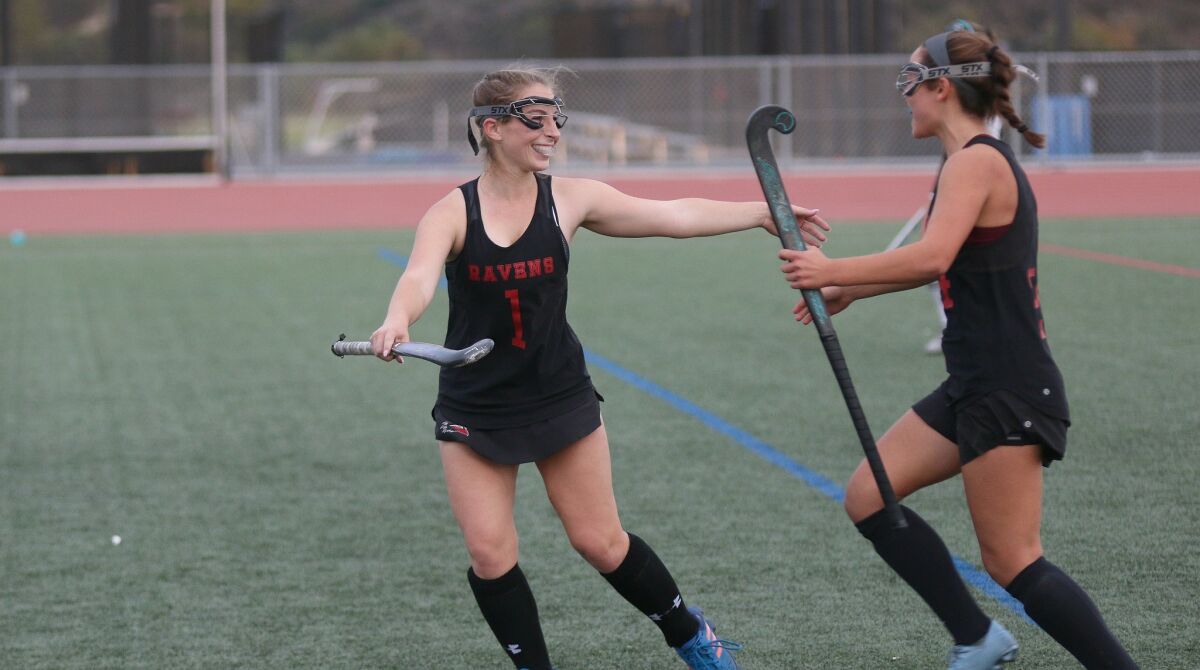 Get the RSF Review weekly in your inbox
Latest news from Rancho Santa Fe every Thursday for free
You may occasionally receive promotional content from the Rancho Santa Fe Review.