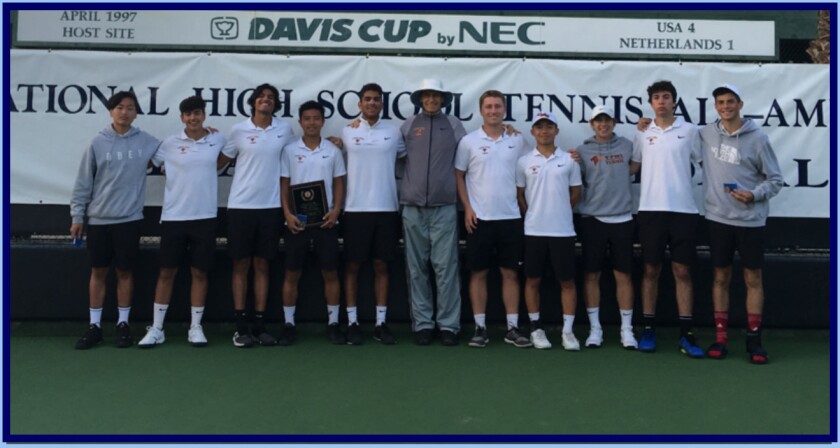 The Torrey Pines High School boys tennis team, currently undefeated in season play, took to the road on March 22-23 to compete in the 2019 National High School Tennis All-American Team Invitational at the Palisades Tennis Club in Newport Beach.
Led by its talented trio of seniors Matthew Sah, Eshan Talluri and Michael Hao, the third-seeded Falcons advanced to the tournament finals but came up just short, losing 5-4 against top-seeded and defending Southern California CIF champion Harvard-Westlake (Los Angeles). TPHS tennis coach Skip Strode proudly commented, "The boys left it all out there in the closest final match that this tournament has seen in 20 years." Sah, Talluri, and Hao were each named to the All-Tournament Team.
The TPHS netters, pictured left to right: David Ni, Matteo Shafer, Raman Panchal, Matthew Sah, Eshan Talluri, Coach Skip Strode, Zach Brum, Michael Hao, Alex Stafford, Eric Silberman, and Maxim Pogorelov.
---