No. 1 Torrey Pines brushes aside LCC in volleyball rematch
The drama was missing but the result was the same as the No. 1-ranked Torrey Pines girls volleyball team knocked off No. 3 La Costa Canyon for the second time in two weeks, prevailing, 3-1 (25-16, 25-18, 20-25, 25-14), at home last Thursday. The victory improved Torrey Pines overall record to 25-3 and kept it undefeated (6-0) in Avocado West League play. La Costa Canyon dropped to 20-7 and 4-2.
When these two longtime rivals squared off Sept. 18 at LCC, it was an entertaining, tension-filled, five-setter that saw Torrey rebound from an 0-2 deficit to stun the Mavericks and set the stage for Thursday's much-anticipated rematch.
As sequels go, this one didn't match the original. Coach Brennan Dean's Falcons made sure of that by taking care of business early. With junior setter Carly Diehl sidelined by strep throat, veteran Torrey Pines Coach Brennan Dean scrapped his 6-2 offense, opting for a 5-1 with Emily Fitzner at the controls. The talented senior spread the ball around from the outset and the combination of a consistent Torrey attack and a rash of unforced LCC errors allowed the hosts to run away with the first two sets.
The way the second set played out was symbolic of the visiting Mavericks' problems. Already up 1-0, Torrey Pines held an 8-7 advantage after a series of lead switches. In what was an ongoing narrative two unforced La Costa Canyon errors gave the Falcons their first gap of more than two and led to six consecutive Falcon points. LCC battled back to within two at 17-15 but another string of miscues was prominent in an 8-3 TP run to the end of the set.
Dean said starting strong was not necessarily a major point of emphasis going in but more a product of preparation. "We looked at their tendencies and tried to prepare a little better than last time," he said. "You know, there's an advantage to going to five sets—you get a lot of information.
"We got a really good idea of what they like to do and how they want to play against us." LCC was able to reverse the tide in the third set. In another back-and-forth affair, with the Mavs leading, 19-18, consecutive big plays by senior Morgan Lewis were the catalyst for their final push. A one-handed "tip block" made it 20-18 and then a thunderous kill boosted the gap three.
It was a short reprieve as Fitzner, who had 34 assists, seven kills and six aces in the match, and her teammates made short work of the decisive fourth game. There was no shortage for standouts on the winning side. The hitting of senior Kendra Ham (10) and juniors Delaynie Maple (10) and Maya Satchell (9), who combined for 29 kills, and the pinpoint passing of Maple and Macall Peed all helped key the win.
"Our passing was really solid, we served tough and kept them out of system so they couldn't run those middles," said Fitzner. "I don't think our energy was as high the last time we played them but the home court advantage and having our fan support made a big difference."
For La Costa Canyon, junior Sophia Tulino and Lewis recorded 14 and 12 kills respectively and junior setter Mia Schafer handed out 33 assists. Head Coach Rachel Morris was searching for answers. "I expected that we would come out with the same kind of energy we did last time—we didn't," she said. "And when they came out guns blazing it put us in a real hole.
"You can't dig yourself a hole against a team like Torrey Pines because it's too hard to get back. They are well-coached, have so many offensive weapons and executed their game plan perfectly while we struggled with ours." Dean actually gave LCC some of the credit for getting the Falcons back on their game after their third set loss.
"I told them I thought we were playing a little tight in set three," he said. "We're always striving to play high level volleyball and we're fortunate to have an opponent like LCC who's bringing high level volleyball.
"So let's not get tight, let's go at it head on and enjoy it." The Falcons did just that and in the process have all but sewed up the Avocado West crown. These two teams could meet again as both are almost certain to be among the eight teams selected for the CIF Open Division Playoffs.
Torrey Pines-La Costa Canyon III? Stay tuned.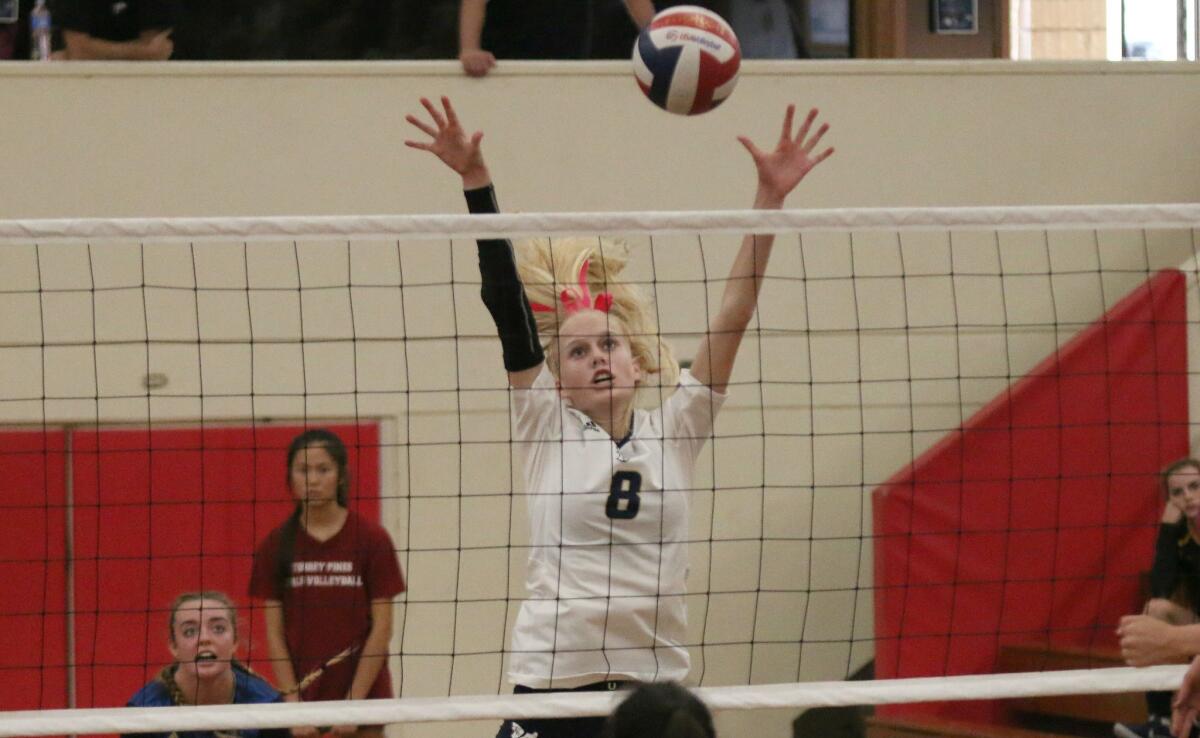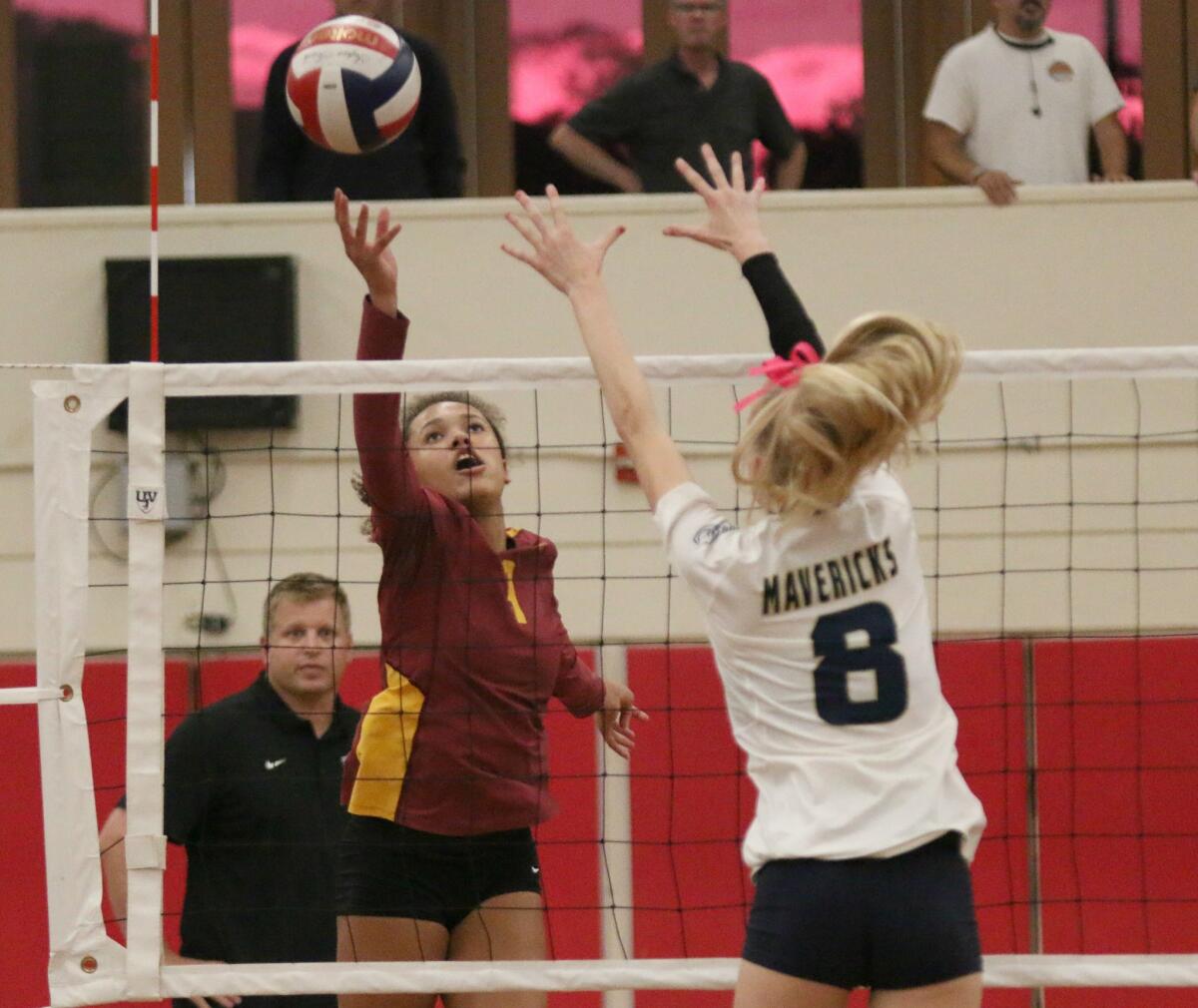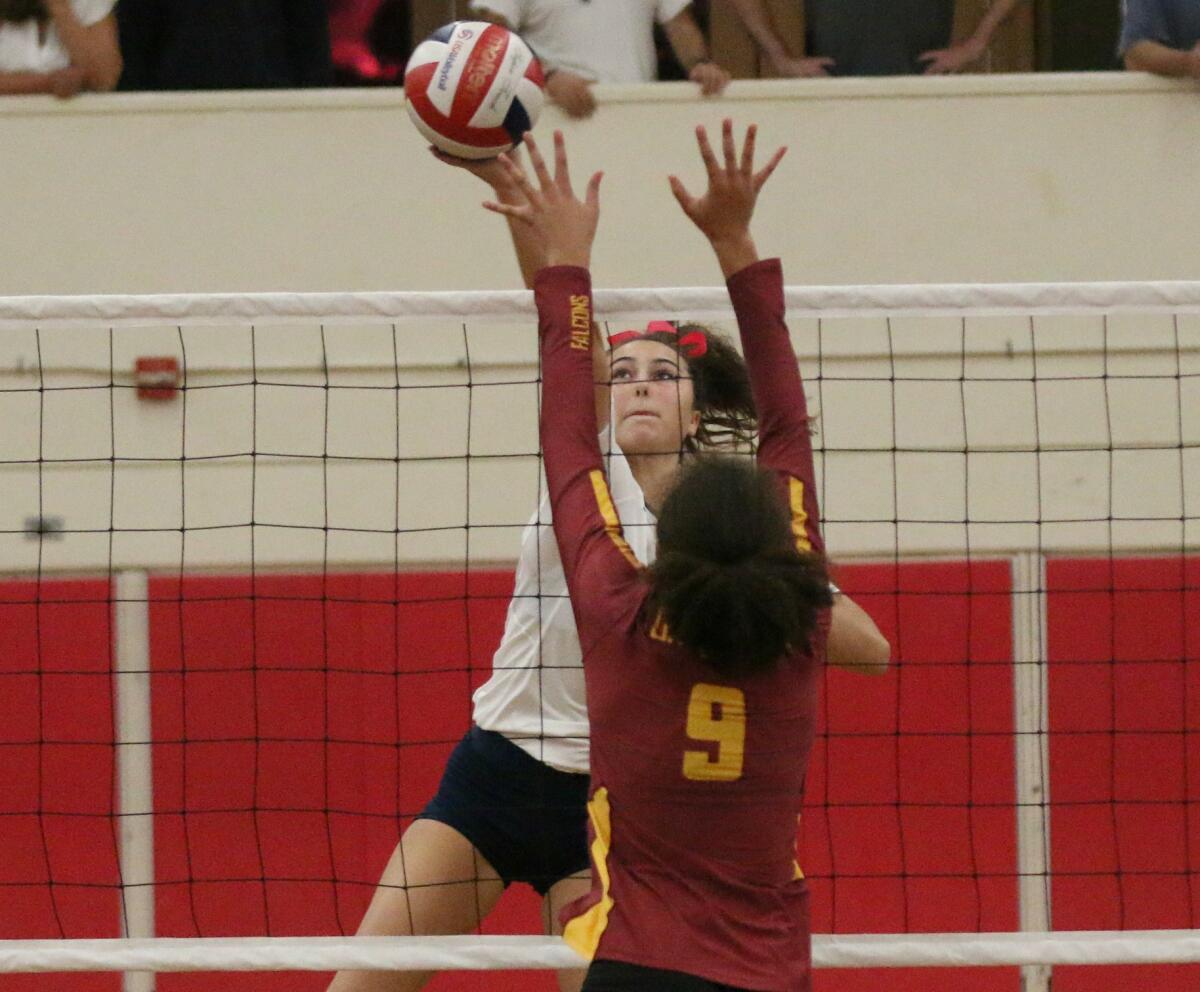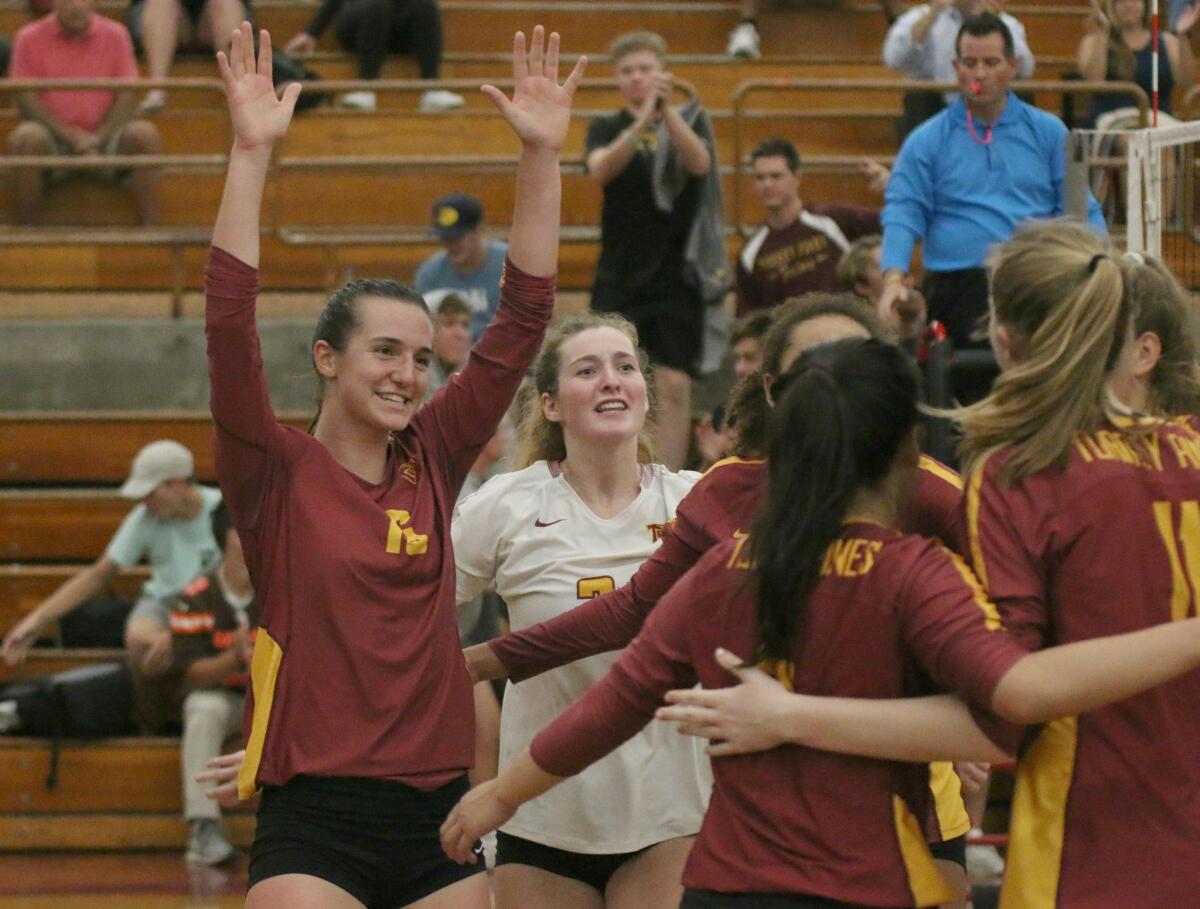 Get the RSF Review weekly in your inbox
Latest news from Rancho Santa Fe every Thursday for free
You may occasionally receive promotional content from the Rancho Santa Fe Review.