CCA claims piece of Avocado West field hockey crown with shootout win at Torrey Pines
Forty-two days earlier, heading into a non-league contest against then 10th-ranked San Dieguito, the Canyon Crest field hockey team was in a 1-8 funk, struggling to find its game and its identity. The Ravens recorded a hard-fought, 1-0, decision over SDA that afternoon, initiating a regular season-ending run of 10 wins in 12 games, culminating with a 2-1 overtime shootout victory at Torrey Pines Tuesday. That victory earned them a share (with Torrey Pines) of the 2018 Avocado West League crown and put them over .500 for the first time this season at 11-10.
The center-of-the-field celebration following junior goalie Annie Daruwala's final stop in the shootout demonstrated how important the result was to Canyon Crest. It not only gave the Ravens their first league title since 2016 but stopped Torrey Pines from winning a third consecutive outright championship. Even at her team's lowest point, CCA Head Coach Kiana Duncan felt something like Tuesday night was possible.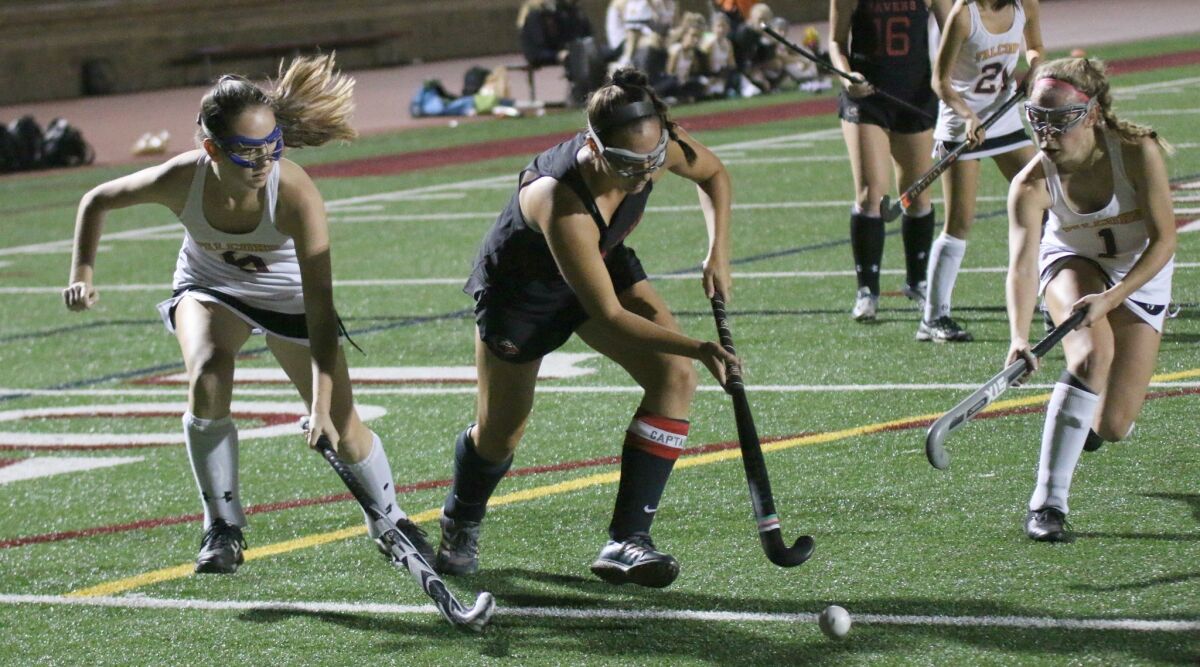 "I did, because I knew our pre-season schedule was tough and I knew it would push us," said Duncan with the post-game merriment swirling around her. "For how hard they worked for this all season, it's so awesome to see them put together a full game, overtime and the 1v1 at the finish."
In a contest that was fast-paced and end-to-end from the outset, Canyon Crest not only had to survive OT but come-from-behind to get its victory. The first half was a match-up of Torrey Pines' bigger, more physical lineup against the buzzing, disruptive counterattacking style of CCA. The Falcon defense, keyed by the steady, forceful play of junior midfielder Paige Boyes, kept the visitors from creating much in the way of dangerous options and also sparked the team's transition from defense to offense.
Torrey Pines' 10 penalty corners doubled CCA's total and the Falcons had a 9-4 advantage in shots on goal. They struck first off a penalty corner with 10:38 remaining in the first half. Leilani Llamas inserted the ball to Erin Poe and after being cut off going right, the sophomore reversed and seemed to catch CCA by surprise with a slashing backhander that found the low corner.
The goal seemed to embolden the Falcons who spent much of the latter segment of the first half in the Ravens' end. First-year Canyon Crest goalie Annie Daruwala, who recorded seven saves altogether, made perhaps her biggest with just under three minutes remaining in the half, turning aside an angled blast from Kristin Bitter, Torrey Pines leading scorer, who had tallied the game-winner in her team's, 2-1, October 18 triumph over CCA.
"Annie is incredible," said Duncan. "She takes hard shots like that every day in practice and made some amazing saves tonight. That one against Kristin was critical—going into half down by two would have made things much tougher."
As it was, both clubs came out strong to open the second half but a Canyon Crest defense that repeatedly thwarted Torrey's big offensive guns slowly, but surely seemed to trigger a momentum shift favoring the Raven offense. With 16:38 to go, CCA finally found the equalizer. Senior Elliana Blumenfeld put a penalty corner in to freshman Hayden Ma who scored from the left side, her shot deflecting off a Torrey Pines defender. Both teams had high quality possibilities that didn't connect in the late portion of regulation, including a Bitter dart that was just wide of the cage with 2:30 left, and neither team was able to score in the subsequent 10-minute OT period.
The 1-1 deadlock brought about the shootout which was a combination of stick skill, strategy and wrestling, where the goalies seemed to have carte blanche when it came to foiling their adversaries. Daruwala was the player of the moment, stopping all five Falcon shooters she faced while seniors Anna Hong and Blumenfeld converted for the Ravens. It was her first 1v1 experience.
"It was kind of scary and really nerve-wracking," said Daruwala. "I tried to just take it one step at a time.
"I don't really like to have that pressure solely on my shoulders but it definitely gets the adrenaline flowing. We practice that situation a lot, though, so I felt prepared and it was sort of fun." Duncan felt positive with the outcome in the hands of her goalie.
"We practice those almost every day and the girls see that as a fun thing, but it obviously led to something important," said Duncan. "We've been working all season on getting Annie to be aggressive coming out of the cage. For her first time in that setting, she did a fantastic job of blocking shots and taking the ball away." While Daruwala was the hero at the end, another tactical move played a big role in getting to that point.
After her side's earlier loss to the Falcons, Duncan made one significant tweak to her lineup, moving veteran defender Hong from inside to outside and assigning her the task of marking the multi-talented Bitter. Although the Torrey standout certainly created some chances, Hong more than held her own in the personal skirmish.
"I definitely think the move paid off tonight," said Duncan, whose team split the season series with Torrey Pines for the third straight year. "Our girls knew that if they could tackle and take the ball away, it would frustrate them.
"Anna's a four-year varsity player and has been a huge asset to our program. She's one the girls lean on and look up to." Hong was eager for the match-up and thrilled with the result.
"Yeah, I definitely wanted to have the chance to go against her," said Hong. "She's a great player and a huge shooter. I'm glad about how it worked out for our team and I know I blocked a lot of her shots.
"We had our ups-and-downs this season and it's really nice to end the regular season on such a high note. After a rough start, it's awesome to have come this far."
For Torrey Pines, the verdict was disappointing but they still claimed a piece of the championship, giving them three in a row and their overall record of 16-5-1, which includes a recent triumph over top-ranked San Pasqual, will put them into the CIF's eight-team Open Division field.
"We missed a lot of opportunities," said Torrey Pines Head Coach Lucy Busby, "good corner chances, missed tips, especially in overtime when we really controlled the play." She noted CCA's defensive fine-tuning but felt her team could have responded better.
"When you play a team a second time, they adjust and CCA adjusted defensively to shut down Kristin," said Busby. "Our offense needs to step up in those situations. We can't always rely on just one person.
"It was a tough loss but I still think we're in a good place. We've worked hard to be here and deserve to be ranked with the top teams in the section. If we can play with a bit more heart and hustle, it will help on confidence. I like our chances against whoever we face in the CIF Playoffs."
Canyon Crest, which made the Open Division field in 2017, will likely be in the Division I grouping when the CIF unveils its championship seedings later this week—the Ravens late-season charge not being enough to overcome their early struggles. For Duncan, there is a clear objective.
"I feel confident and I think we'll make it all the way," she said matter-of-factly. "This team has the motivation and sees where it can end up. They're excited for what lies ahead."
Check cifsds.org for playoff dates and times.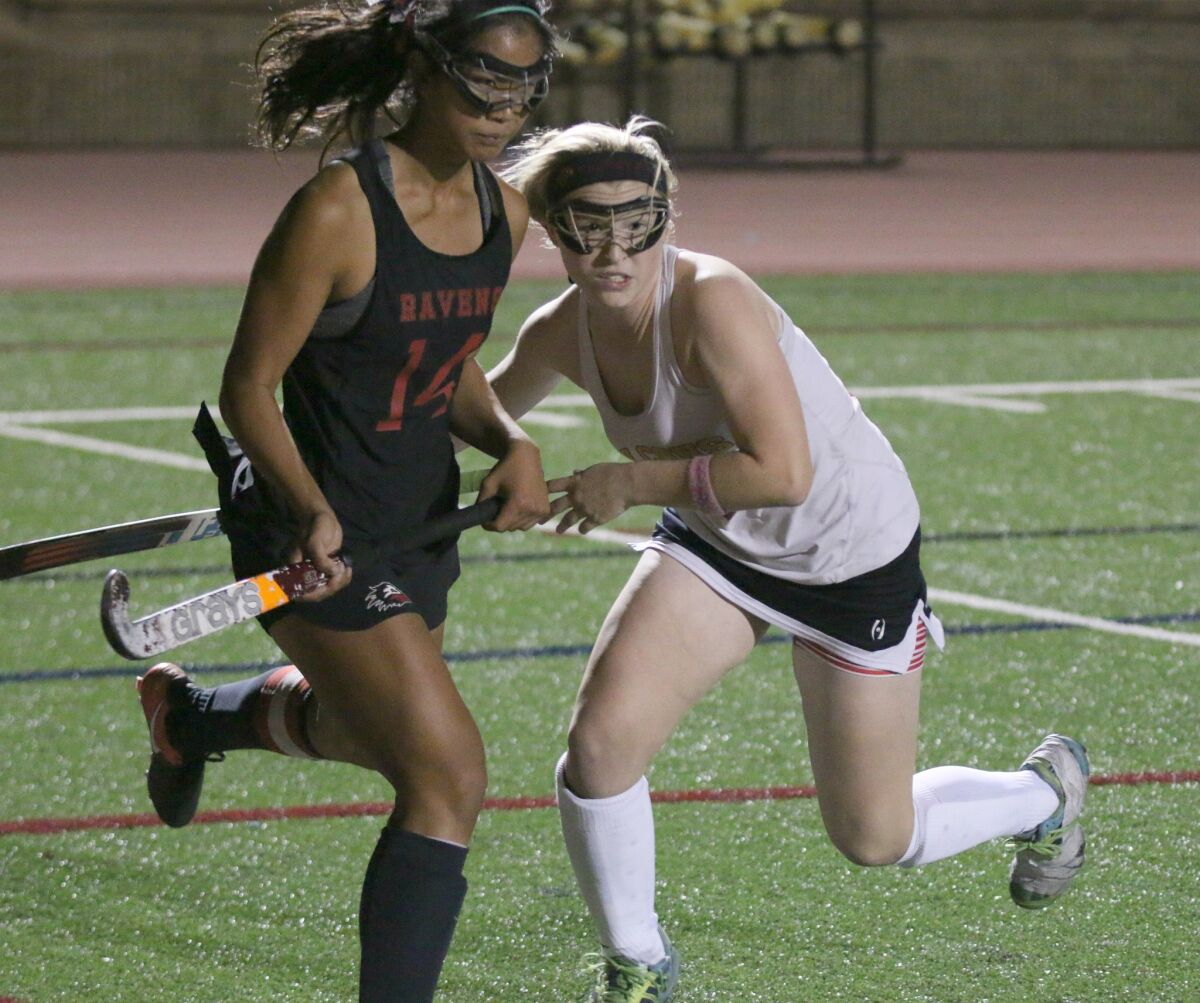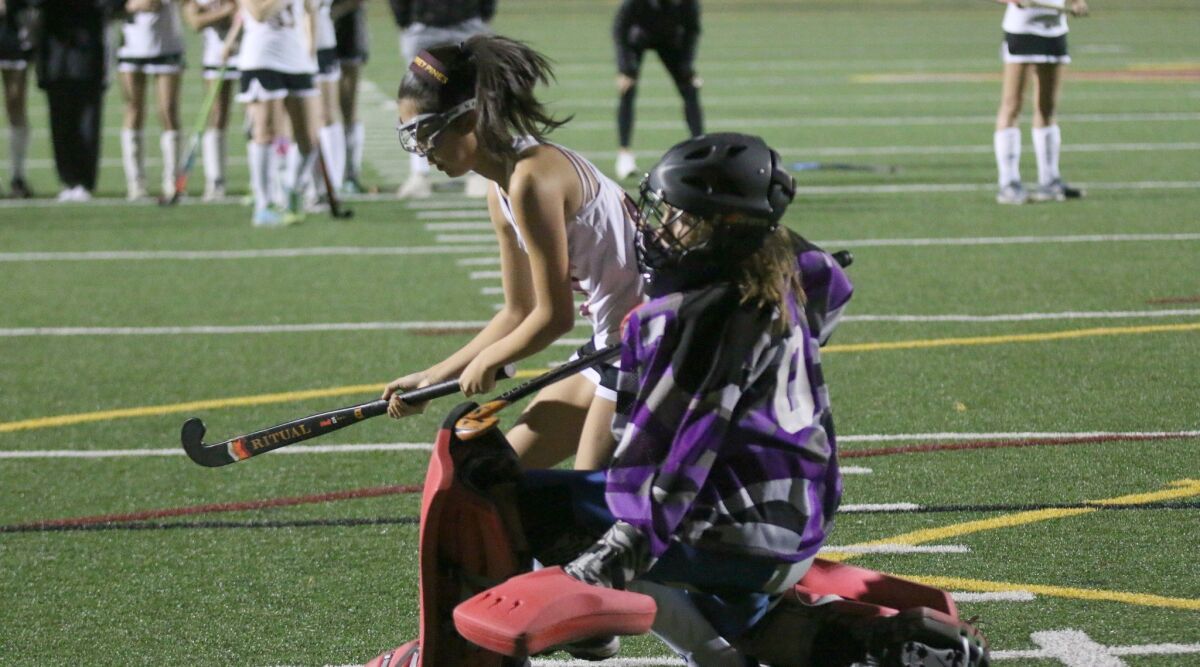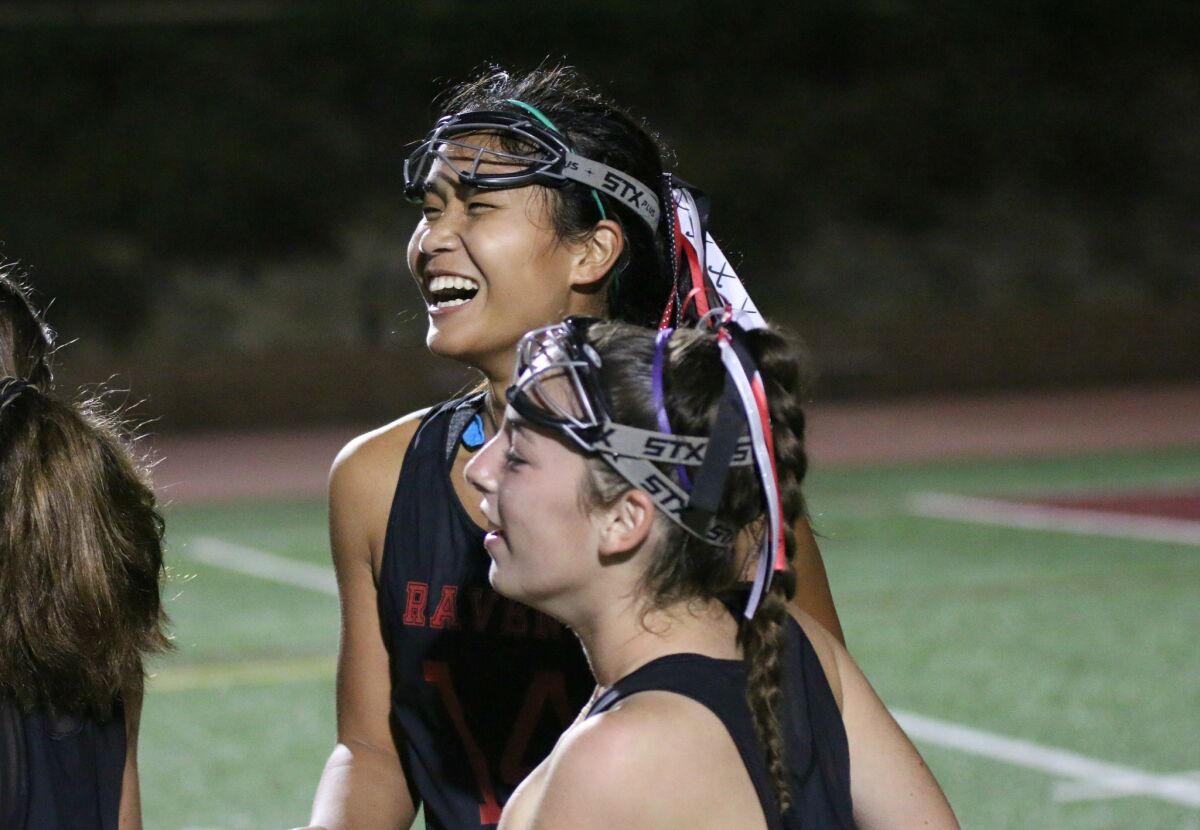 Get the RSF Review weekly in your inbox
Latest news from Rancho Santa Fe every Thursday for free
You may occasionally receive promotional content from the Rancho Santa Fe Review.