Canyon Crest freshman outlasts teammate for tennis title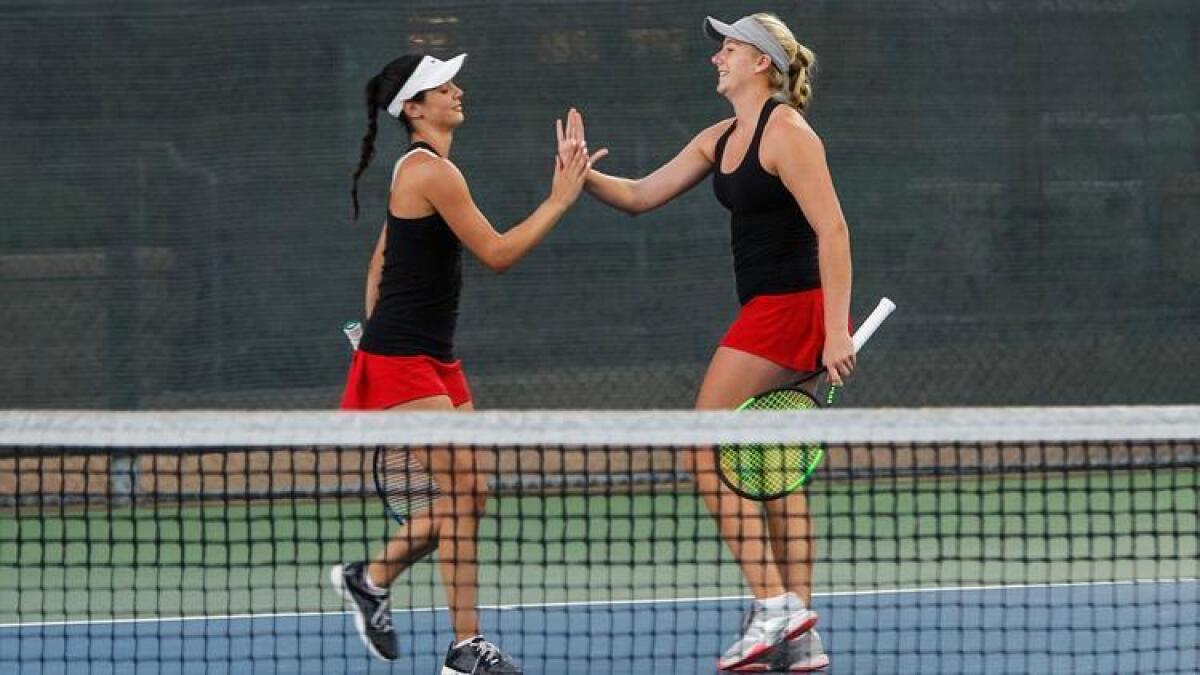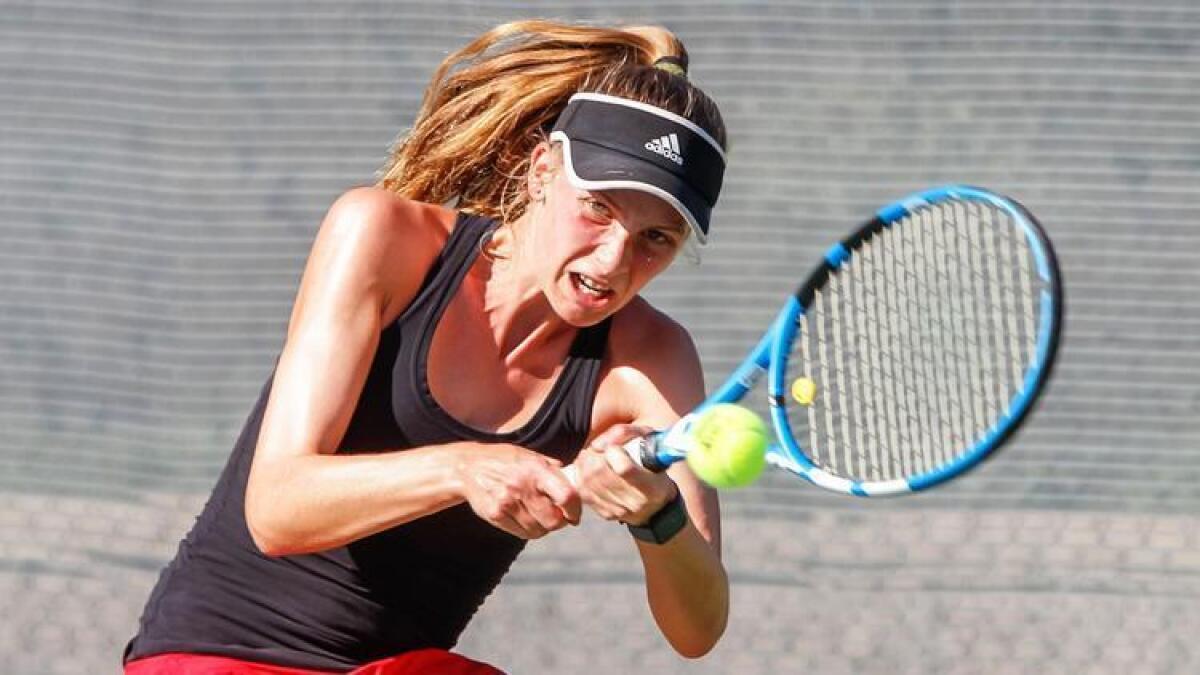 In a match of long rallies and extended games between teammates, Canyon Crest Academy freshman Katie Codd ultimately prevailed in a third-set tiebreaker for the San Diego Section girls tennis singles championship,
After taking 3 hours and 30 minutes, including a 90-minute final set, Codd outlasted Ravens sophomore Irene Huang 6-4, 2-6, 7-6 (7-4) in the finals at the Balboa Tennis Club on Friday, Nov. 9.
"I'm super tired and sore, but I'm really excited," the top-seeded Codd said. "Irene played super hard, and she's such an amazing player. It was just a great match overall."
Canyon Crest couldn't help but win on the day since the Open Division team champion became the first school to earn all the finals berths in both singles and doubles. Five times, players from the same team have met for the singles crown.
Codd took the early lead in each set, but each time the No. 2 Huang rebounded to move ahead. In the third set, Codd broke service in six points to force the tiebreaker.
"I just told myself to keep fighting to the end," Codd said, "No matter what, do not give up."
Huang stepped up her game after losing to Codd 6-2, 6-0 in the Avocado West League final a week ago.
"Obviously, I'm disappointed, but Katie played well," said Huang, who reached the quarterfinals a year ago. "I was happy that I was able to come back at least. Last week I just wasn't there mentally."
Upon advancing to the final, Codd had to cancel plans last weekend to play in the Sugar Bowl Tennis Classic, an elite juniors event in New Orleans.
"It's OK, though. It was worth it," said Codd, a steady baseline player. "This week, I was just trying to do the best I could. I never imagined that I could win it all."
In doubles, the second-seeded duo of juniors Emily Fowler and Giulia Hayer beat the No. 1 team of freshmen Lyna Fowler and Asha Gidwani 7-5, 6-0 under the lights. In addition to the all-teammate match, the Fowlers are sisters who competed against each other for the first time.
"It's mentally challenging obviously because she's my little sister, and I have the pressure to win," said Emily Fowler, a transfer from Torrey Pines. "But Giulia is an awesome doubles player, and she carried the day honestly."
Hayer also reached the doubles final two years ago with another partner.
Torrey Pines previously had singles and doubles champions the same year four times, most recently in 2014. The Falcons came to the end of a 28-year team title reign in this year's Open Division quarterfinals.
-- Glae Thien is a freelance writer for The San Diego Union-Tribune
Get the RSF Review weekly in your inbox
Latest news from Rancho Santa Fe every Thursday for free
You may occasionally receive promotional content from the Rancho Santa Fe Review.