'Turnaround' Canyon Crest field hockey team tops Vista for first CIF D-1 title
Senior Logan LaScola scored a pair of first-half goals and the Canyon Crest field hockey team completed a fairy tale season Saturday, Nov. 17, at Eastlake High School by defeating Vista, 2-1, for the 2018 CIF Division I Championship. It was the Ravens' 13th victory in their last 15 games and the school's second CIF field hockey crown (the other came in 2013 at the Division II level).
Coach Kiana Duncan's squad lost its first game of the season to this same Vista team, 3-2, and suffered through a brutally difficult early season schedule that saw it sitting at 1-8 in mid-September. The rebound belongs in the believe-it-or-not category.
"We did it," said Duncan as her team savored its awards ceremony. "It's incredible to come from where we were, to turn it around and win a championship.
"What we did is totally unheard of and really exciting for our girls, who worked hard and believed it could be done."
It took LaScola, for one, a while to see the big picture. "No, honestly, I didn't see this coming when we were 1-8, not at all," admitted the team's leading scorer (nine goals). "We'd lost a lot of seniors from last year's team. We had 10 good seniors back, but also a lot of rookies and a whole new chemistry.
"It took time to get that right and I think when we did, that's what eventually got us moving in the right direction. We worked hard, got up at 5:30 a.m. to make it to 6:15 a.m. practices and became a team."
It didn't take LaScola long to put her team in the driver's seat Saturday. With the game just over seven minutes old, a ball was played to open space, right of the Vista goal. The speedy forward came on to it diagonally from the opposite direction, beat a defender to the ball and smacked a low shot back across her body into the far corner to put Canyon Crest in command.
With 9:03 remaining in the first half, LaScola struck again. This time sophomore Jamie Ma brought a free ball in from the sideline, played it to senior Morgan Bertrand who centered it in front of the cage. LaScola unsuccessfully tried to jam it past Panther goalie Madison Groscup from close quarters. The rebound popped in the air, LaScola batted it down but Groscup again made the stop. The second rebound came right back to LaScola's stick and she made no mistake with that one, doubling CCA's advantage. According to LaScola, whose game is predicated on speed and aggressiveness, the first half went according to plan.
"I wanted us to score as quick as possible," she said. "We talked about wanting to score first and I told everyone before the game that we should all go out there trying to score first. We did and that had a huge impact."
Duncan called LaScola's tallies "game-changers," but they didn't mean the Ravens would be without a few anxious moments in the second half. Groscup had to make seven saves compared to CCA goalie Annie Daruwala's singleton, but Vista earned twice the penalty corners (16-8), most coming in the second half, and ultimately merited a penalty stroke which senior Isabelle Ianni netted for her 28th goal of the season with just over 13 minutes remaining in regulation.
The CCA defense hunkered down from there with senior Anna Hong playing her typical solid game in the center of the backline and another senior, Elliana Blumenthal, drawing praise from Duncan for her solid play off the bench. Familiarity, even going back to the first game of the year, played a role in the outcome of the final.
"We were able to shut down No. 9, she wasn't a surprise today," said Duncan of Ianni, who scored two goals in the earlier meeting between the two teams. "Last time we played, she was a little bit of an unknown and sometimes, by the time a game's started, when a player catches you off guard like that, it's too late to do much about it.
"To be able to know going in that we had to have our eyes on her and keep her out of the circle was really beneficial."
On the other hand, the CCA team lining up against Vista was a far cry from the one that took the field against the Panthers, Aug. 29.
"Looking back, the girls we had on the field today were a totally different team than they were back then," said Duncan. "The way we play, the confidence, focus and sense of team have all changed. That showed out there today."
Canyon Crest, co-champions of the Avocado West League with Torrey Pines, defeated Cathedral Catholic and Mission Vista to reach Saturday's championship contest. They finished the season 14-10.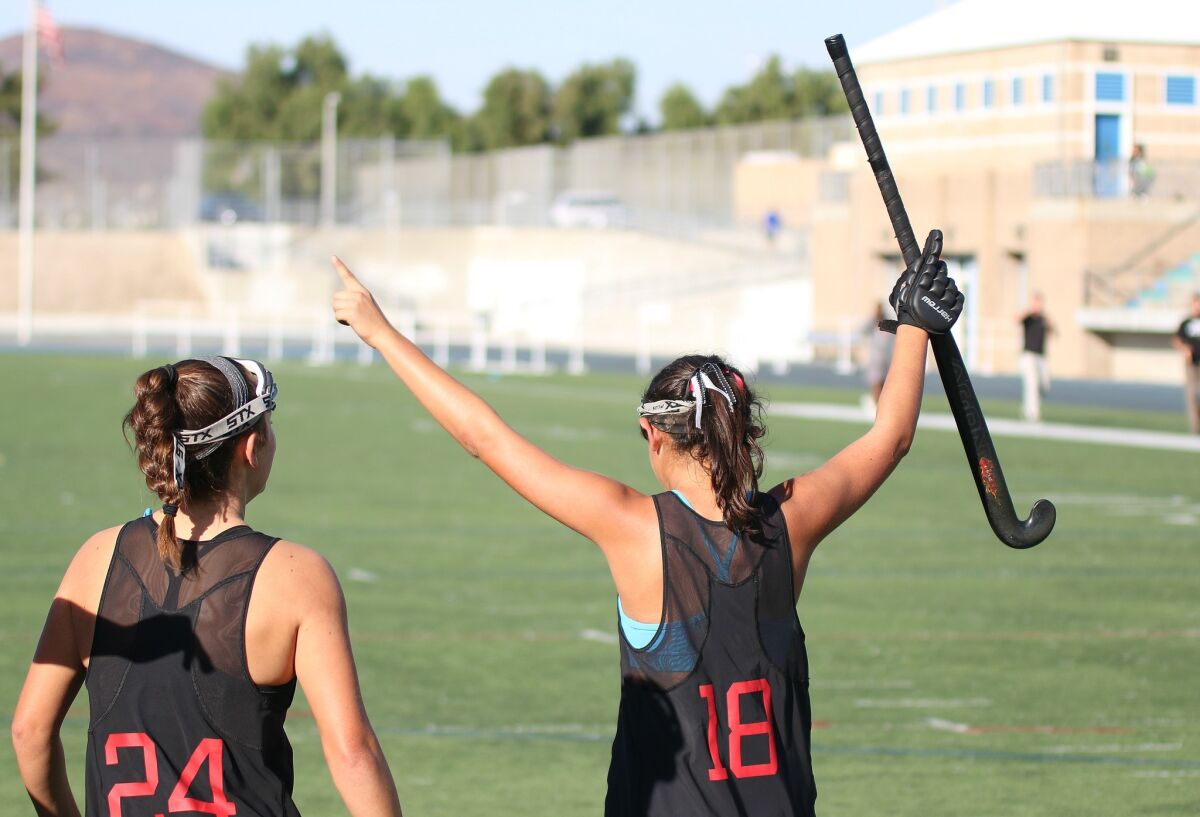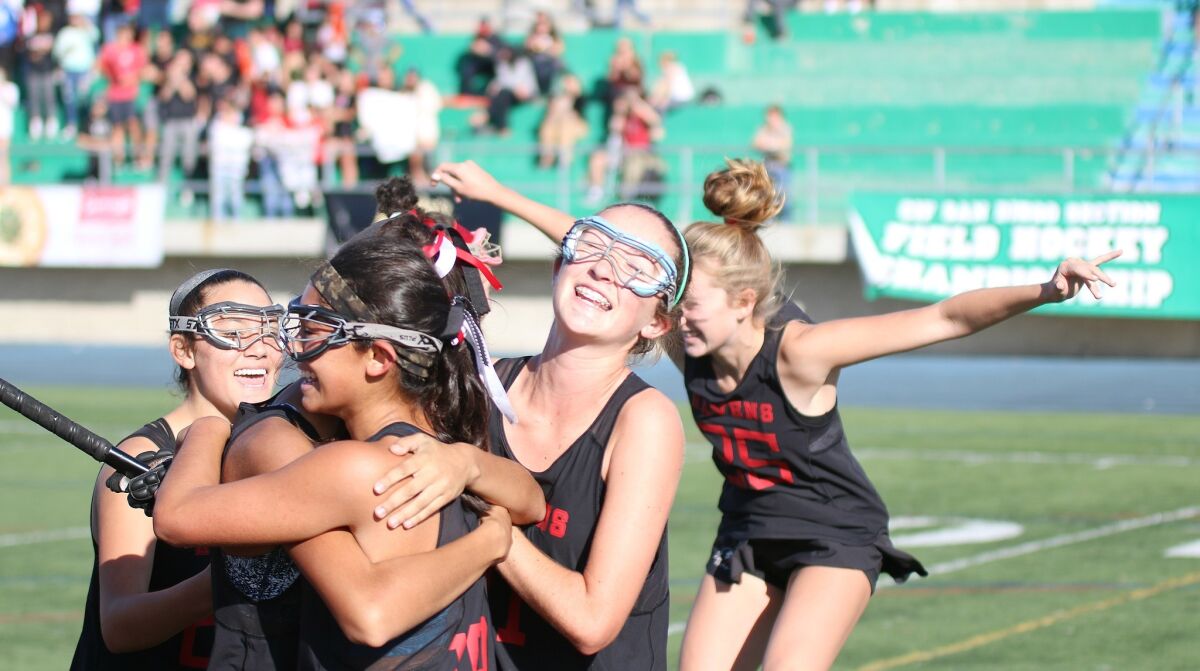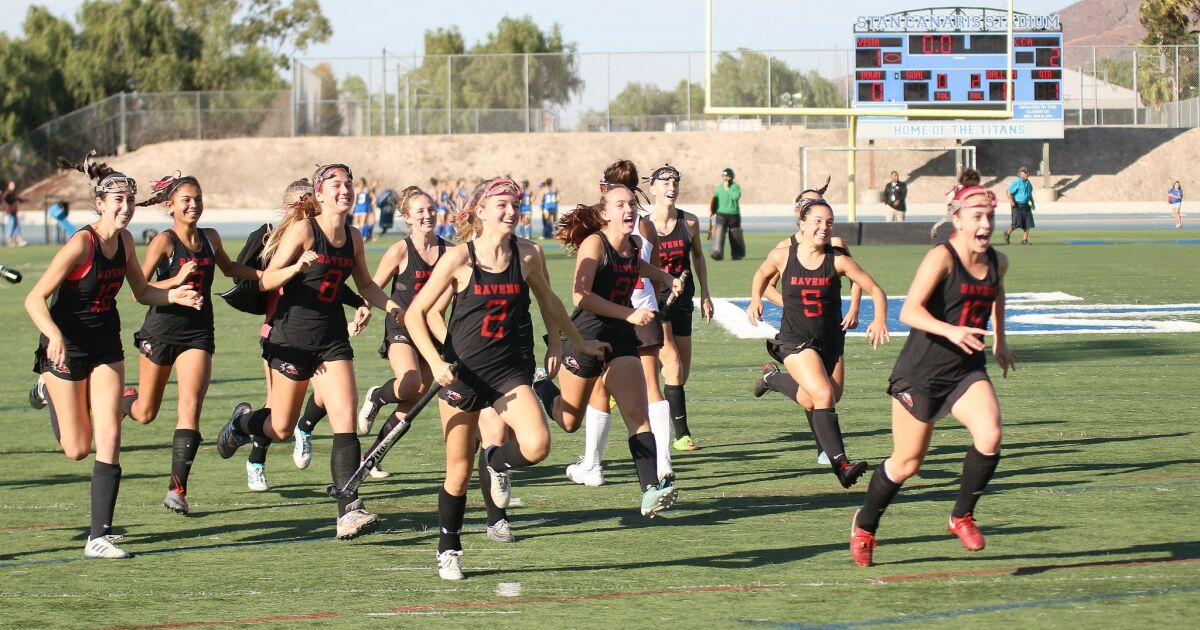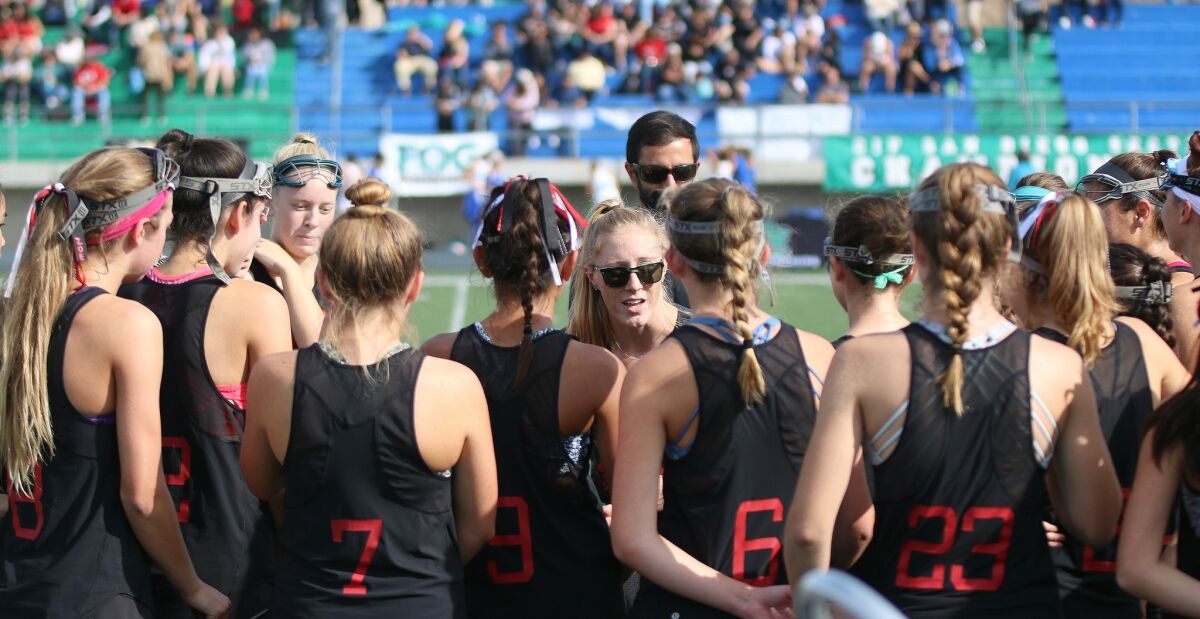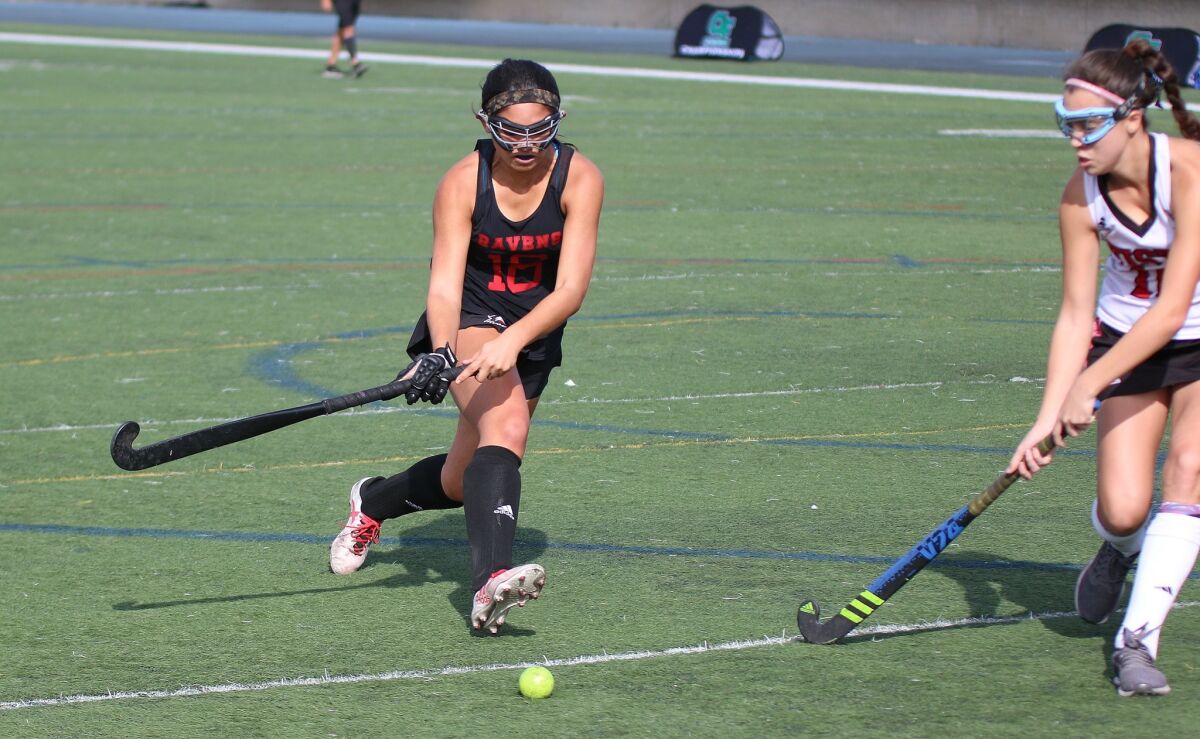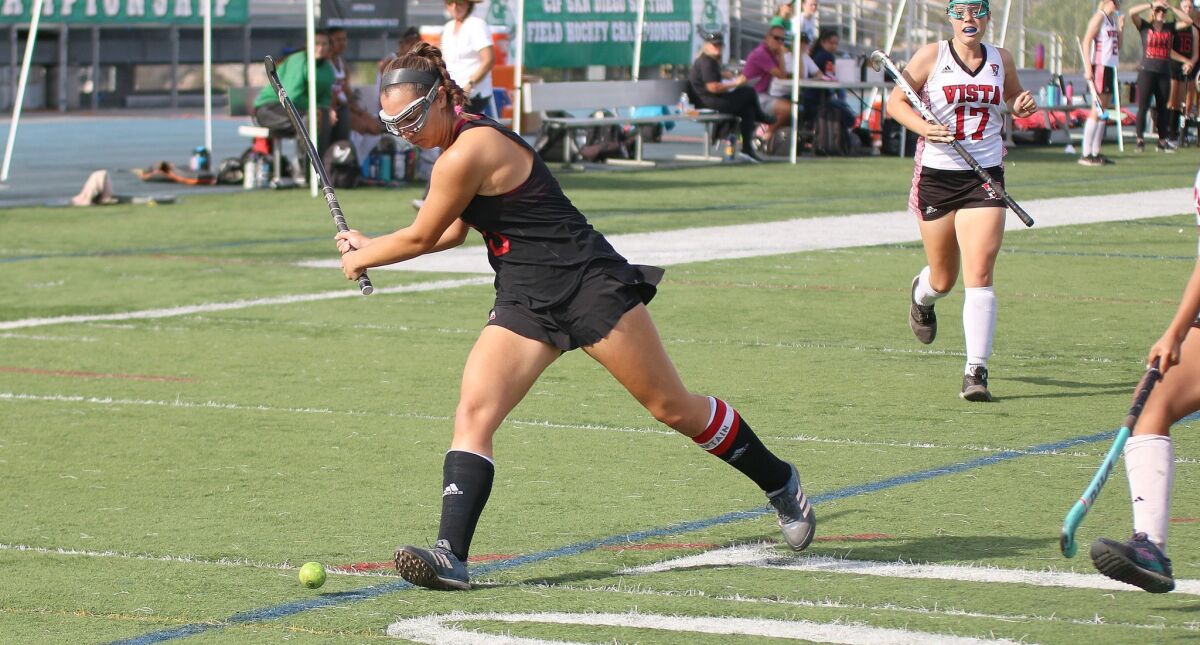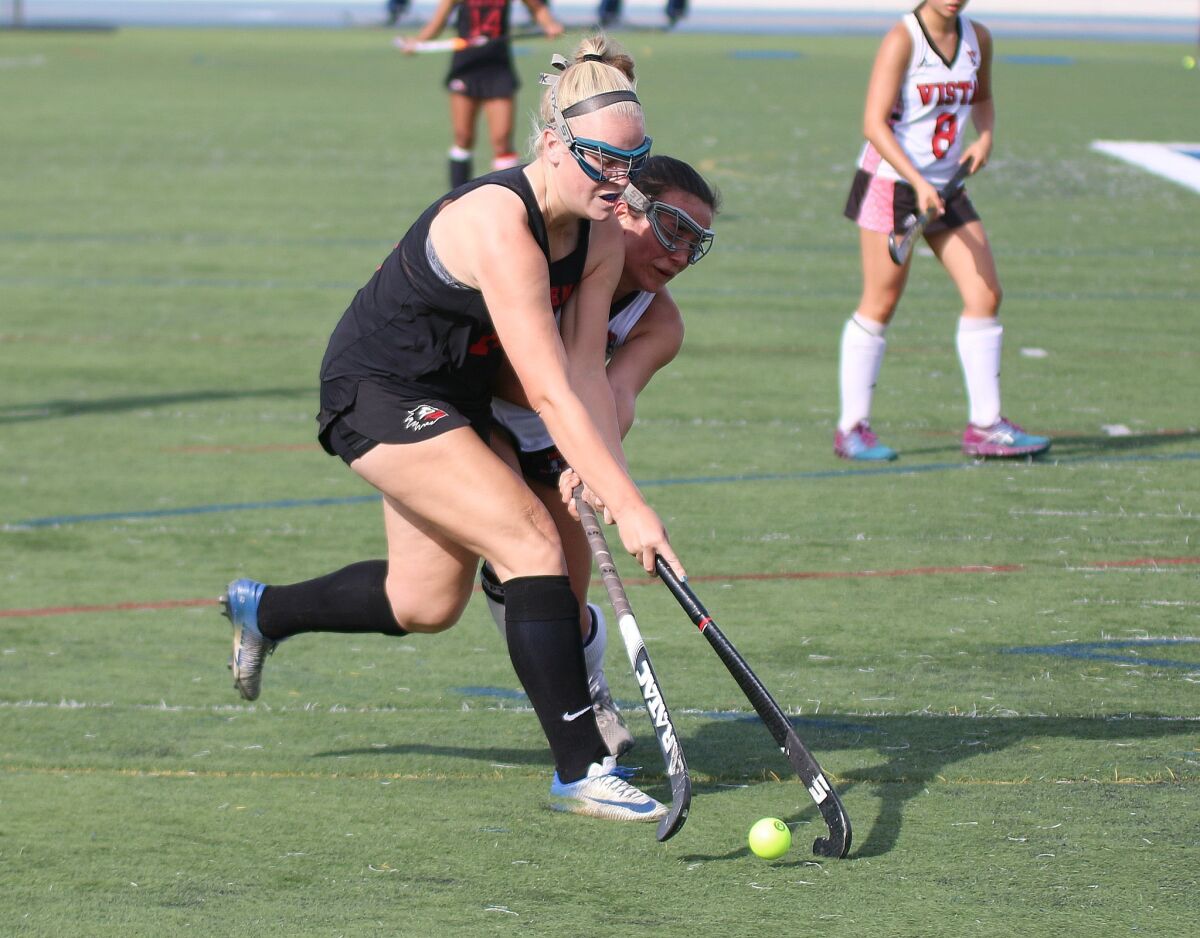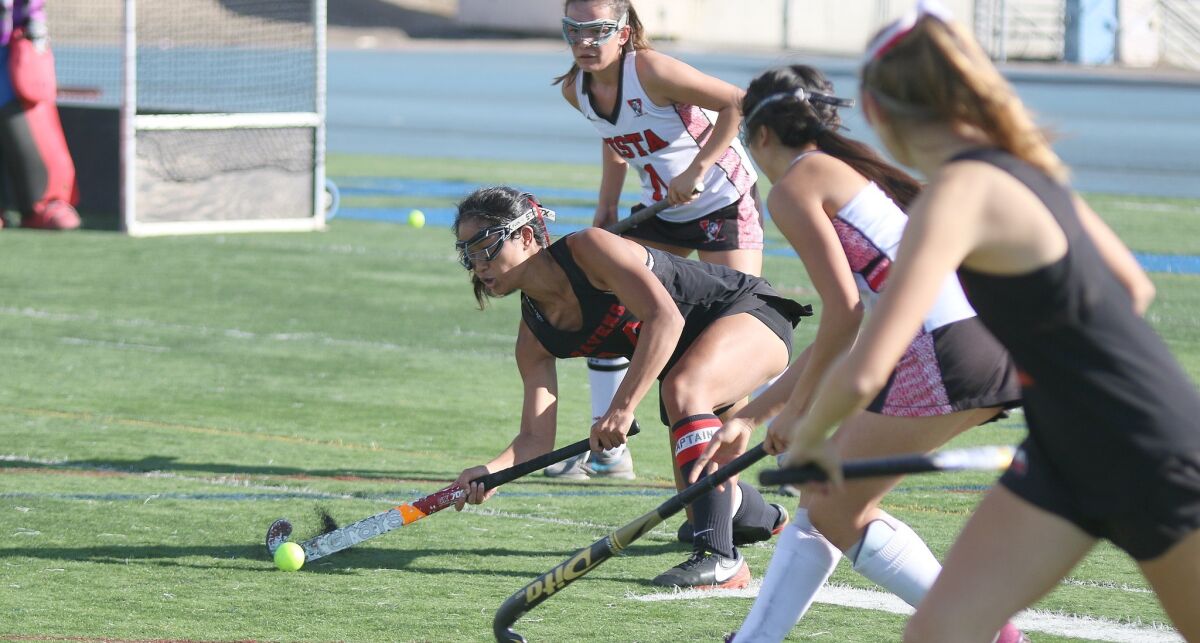 Get the RSF Review weekly in your inbox
Latest news from Rancho Santa Fe every Thursday for free
You may occasionally receive promotional content from the Rancho Santa Fe Review.