CCA basketball standout Tehila Cherry's studies abroad pay off for Ravens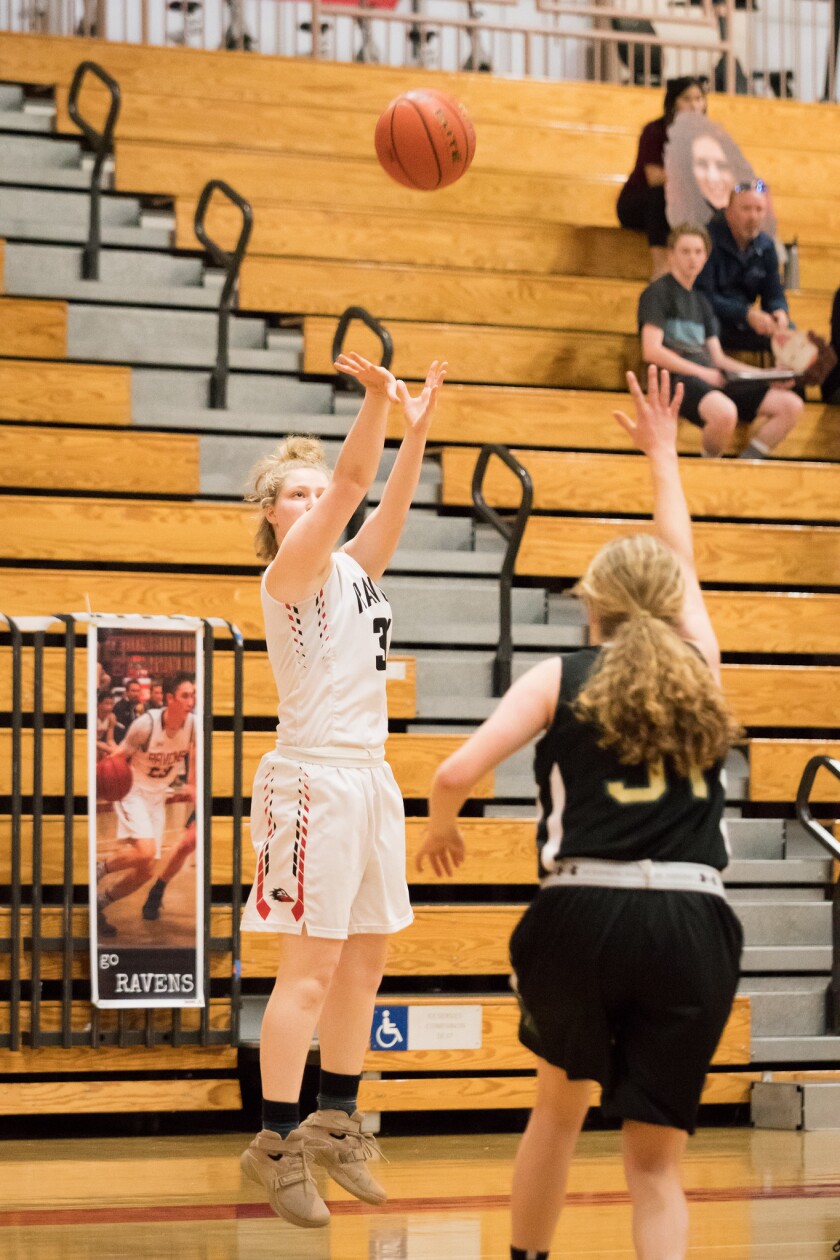 When Tehila Cherry first learned about the opportunity to spend a semester abroad in Israel, it was not a difficult decision.
The Canyon Crest Academy's rising basketball star's first season on the varsity team, her friendships and the comforts of home weren't enough to hold her back.
Cherry's strong Jewish faith and passion for studying politics and law made the sophomore feel compelled to spend five months a half a world away.
"I said, I have to go," Cherry said. "Even if I miss basketball."
Cherry enrolled in an international student program in Jerusalem that included college courses.
Making new friends and adjusting to the freedoms of life away at such a young age was the easy part of her experience.
Coming home was the hard part.
"It was pretty difficult, it was a really big adjustment," she said. "I felt like I matured so much and when I came back San Diego was exactly like how I left it."
Cherry turned her focus to basketball, shaking off some rust after missing the second half of her sophomore season.
She's found basketball to be her sanctuary, a place where she can get away from the pressures of which college she wants to attend and whether she'll continue her basketball career after high school, along with the vexing Middle East political problems she thinks about that plague the country she loves.
"I just love playing basketball," she said. "I think I'm always just really happy to be on the court and having fun with my teammates. I've always had a love and passion for the game."
Cherry as a junior last season came ready to take a leadership role on a team that was rebuilding after heavy graduation losses. The shooting guard led the team averaging 16 points.
"She definitely left as a freshman but came back a senior even though it was her junior year," Ravens coach Scott Tucker said. "She had grown quite a bit. She became a leader on the team."
Cherry believes the maturity she developed abroad made her a better basketball player.
"I think before I left I was definitely just intimidated and did what the other girls on my team told me to do," she said. "When I came back I just took control and started helping out the JV girls and the other people on my team; trying to make the team the best that we could be."
The Ravens outperformed expectations in portions of last season.
Despite going 10-18 overall, they were 4-6 in the intensely competitive Avocado League West. They surprised by winning the nonleague Holiday Prep Tourney at Valhalla High in late December.
They also had a strong showing at the Coronado Holiday Invitational.
"We beat a few teams that we thought were way better than we were, I think it just connected us a lot more as a team," Cherry said.
Cherry, an all-league honorable mention and team MVP Julia Luo (both incoming seniors) are among the team's key returnees.
"She's got God-given talent, she's got offensive skills that you can't coach," Tucker said of Cherry. "She's a tremendous ball-handler, she's a lights-out 3-ball shooter and she can dribble penetrate and score around the rim too."
Cherry hasn't decided whether she'll pursue a collegiate career. She's being recruited by several Division II and Division III schools, but is interested in studying pre-law at Columbia University.
She acknowledges the idea of giving up her basketball career is tough, but she doesn't sound like she's ready to call it quits just yet.
"I think (basketball is) really important, it's kind of my escape," she said. I really don't think I'm ready to give it up."
Cherry has applied her leadership skills outside of basketball, too. She's serving as vice president of Israel Affairs on the Far West Chapter of the United Synagogue Youth, a group that promotes Jewish culture.
Cherry has no regrets about her decision to spend a semester abroad.
"I think it exceeded my expectations in a big way," she said. "I came back so interested in politics and law; I'm pretty sure that that's what I want to do for my career and I think I definitely strengthened my passion."
---
Get the RSF Review weekly in your inbox
Latest news from Rancho Santa Fe every Thursday.
You may occasionally receive promotional content from the Rancho Santa Fe Review.