Big second day pushes Canyon Crest past Torrey Pines in NCC girls golf event
After splitting a pair of dual matches during the regular season, Torrey Pines and Canyon Crest (CCA) were recognized as co-champions of the Avocado West League. Even if it's only for bragging rights, Coach Dustin Lackey's Canyon Crest squad claimed an "unofficial tiebreaker" when it won the Avocado West division of last week's North County Conference (NCC) Tournament.
The Ravens shot a two-day, 36-hole total of 794, playing 18 holes at St. Mark's Golf Club on Tuesday and 18 more the following day at Twin Oaks Golf Club. The score gave them an 11-stroke edge over second place Torrey Pines with San Marcos placing third.
Coach Chris Drake's Torrey Pines team owned a seven-stroke advantage after day one with junior Summer Yang's two-over par 74 leading her teammates to a combined total of 403. The Falcons came right back with a 402 at Twin Oaks but that was not near enough to hold off CCA, which saw four of its five scorers card a 78 or better to win going away. Freshman Sofina Firouzi paced the Ravens, firing an even par 72 for her closing round. For obvious reasons, Lackey was ecstatic with the result.
"It was not only winning the tournament, but it's the first time in quite awhile that Torrey Pines hasn't been the champion," said Lackey, in his first year at the helm. "I'm thrilled with the progress the girls made this year and that was started under my predecessor, Coach Remington, who built it up to the point where something like this could happen.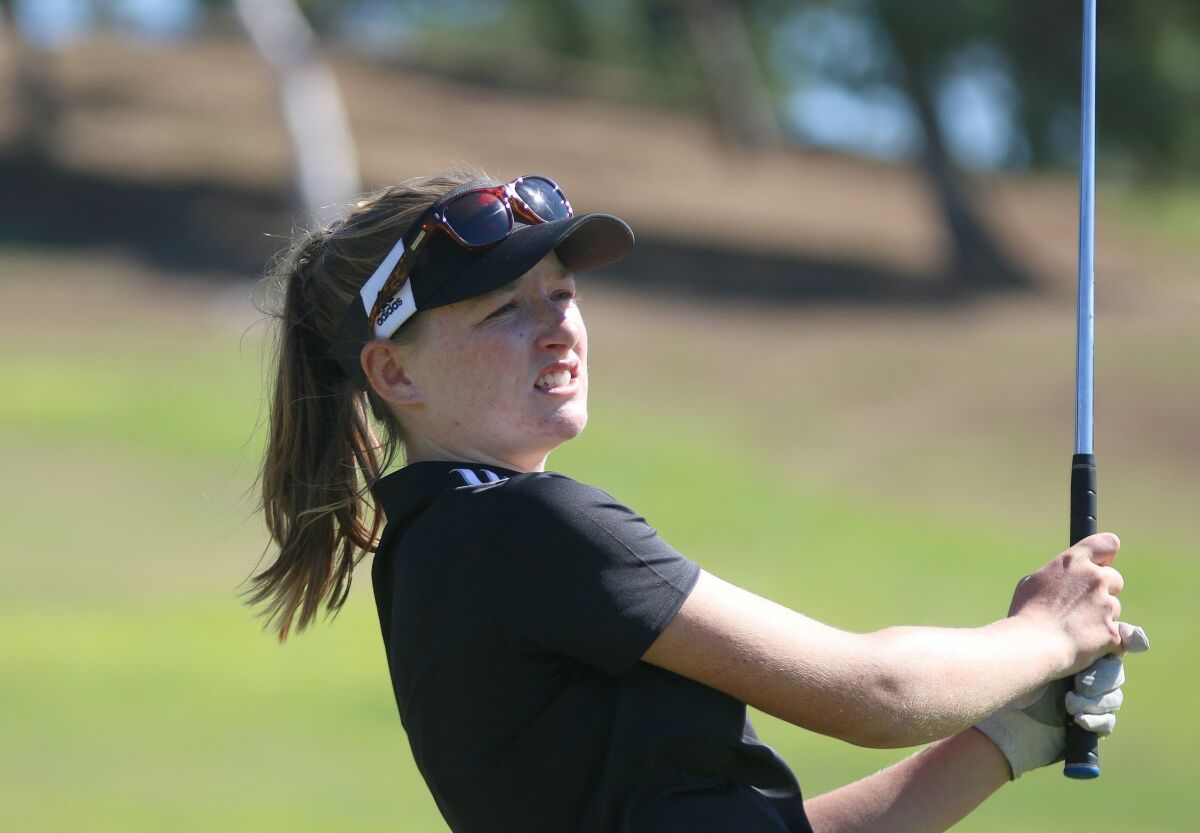 "Athletics as a whole at CCA is continuing to progress and this was another step. Torrey Pines has been the standard for excellence in our conference and to be able to successfully compete with them this fall in girls golf and girls tennis, two sports where they have traditionally been strong is quite an accomplishment."
Firouzi was one of a trio of players who tied for medalist honors, posting a 36-hole score of 149. Also coming in at that number were Torrey Pines sophomore Libby Fleming and Meghan Royal, a freshman from Carlsbad. Fleming was named the individual winner in a card off while Royal overcame a day one 80 to scorch Twin Oaks with a 69 on day two, the best single 18 of the tourney. Torrey Pines' Yang finished two strokes back of the top three at 151. Firouzi said that her low scores didn't come as a complete surprise.
"I know the courses pretty well," she said. "I knew finishing first wouldn't be easy because Torrey Pines is definitely a tough team and their players played well." Lackey feels it's more than raw talent that has made Firouzi shine as a first-year player."She's definitely accurate off the tee, but is also extremely knowledgeable about course layouts and how to approach different types of holes," he said.
"She's got a great attitude and shares both that and her knowledge with her teammates. You usually don't see that from a freshman."
Contributing the other four scores counting towards Canyon Crest's team title were Miranda Xu (159), Isabel Heaton (159), Michelle Yi (160) and Karen Zheng (167). Torrey Pines other three scorers were Yuree Huh (158), Lynne Xu (169) and Kelsie Park (178).
Firouzi said her individual performance was secondary to Canyon Crest's team win. "Our team winning the tournament was pretty awesome, I have to say," said Firouzi afterwards. "Especially as a freshman, to have a really cool moment with my team like that was amazing—beating Torrey Pines was 100 percent on of our goals."
The two teams figure to have one more chance to square off. The CIF Championships start this week with play-in matches that will qualify five teams for next week's finals, Monday and Wednesday (Oct. 29 & 31) at Admiral Baker Golf Course in Tierrasanta. Both Canyon Crest and Torrey Pines are favored to reach the final grouping.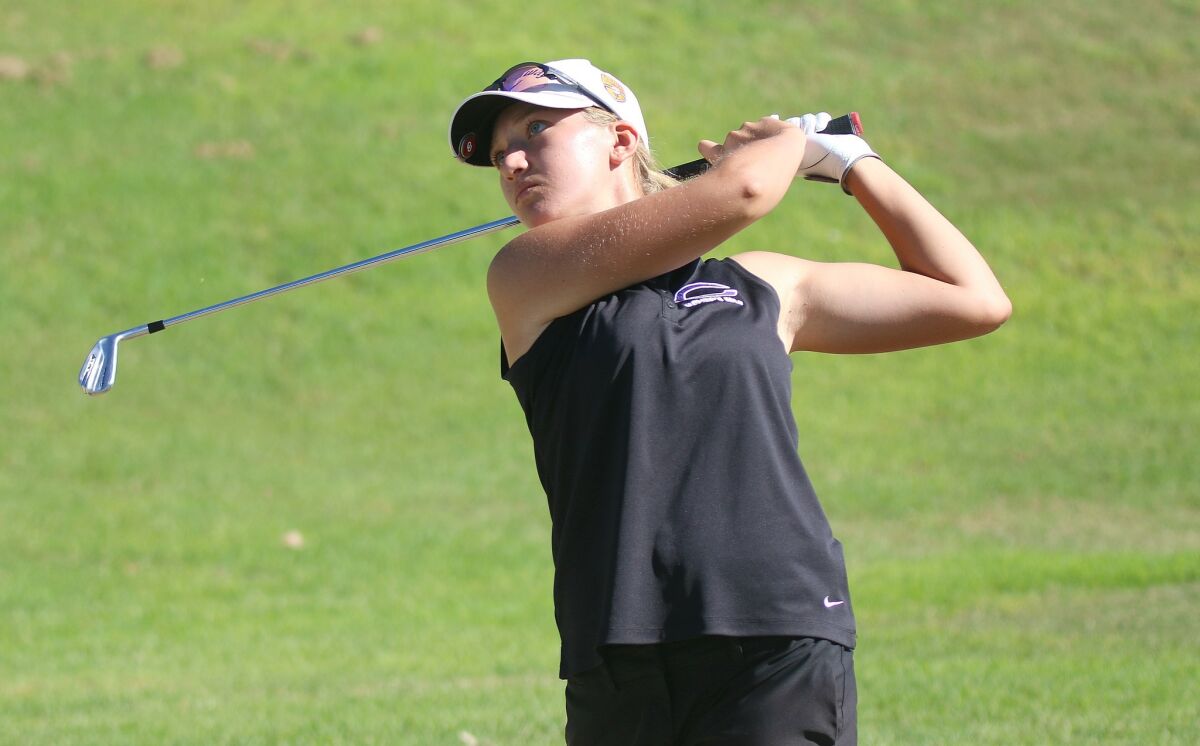 Get the RSF Review weekly in your inbox
Latest news from Rancho Santa Fe every Thursday for free
You may occasionally receive promotional content from the Rancho Santa Fe Review.