Young actor in Rancho Santa Fe lands two roles in 'Shrek the Musical'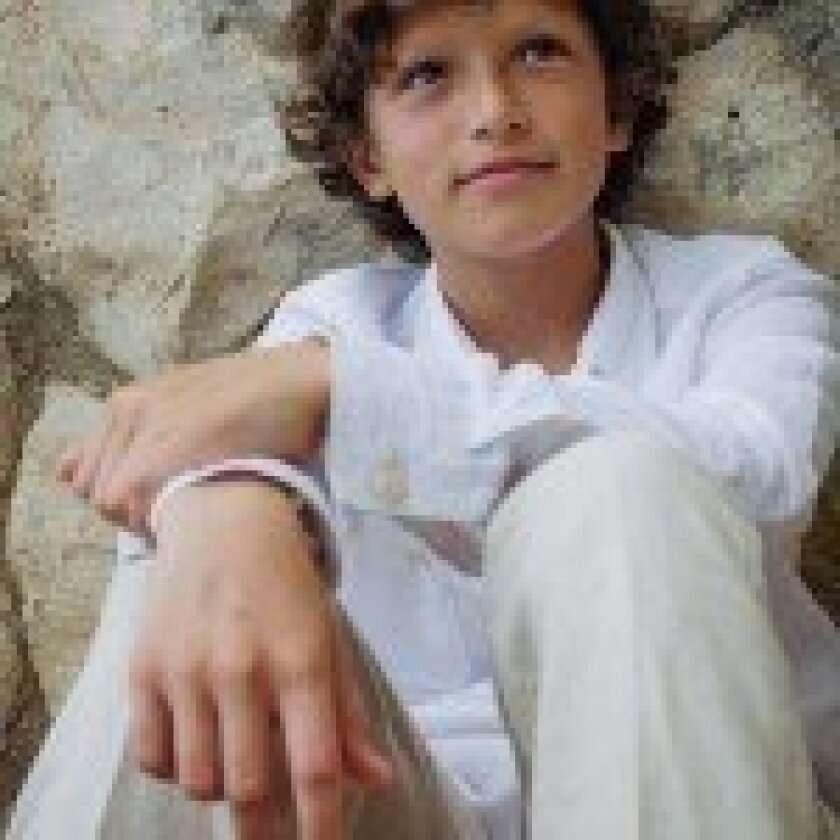 By Kristina Houck
From the gym mat to the theater stage, Jordi Bertran enjoys performing for others. That's why the 12-year-old auditioned for not one but two parts in California Youth Conservatory's upcoming "Shrek the Musical."
"I love showing the people in the audience how I can tell a story and how different people tell a story differently," said Bertran, a seventh grader at The Rhoades School in Encinitas.
Bertran portrays Young Shrek and Peter Pan in the musical, which is based on the 2001 DreamWorks film "Shrek." He said his favorite scene is when Young Shrek escapes a mob and finds a swamp where he makes his home. He also enjoys the "upbeat" songs throughout the musical.
"The songs are very catchy and fun," Bertran said. "There's music that you just want to get up and dance to."
Beginning with gymnastics when he was just 2 years old, Bertran has performed nearly his whole life. Now a level six gymnast, he also trains in taekwondo and plays the piano.
Bertran started acting when he was in third grade. He played Boo Who in "Dr. Seuss' How the Grinch Stole Christmas!" at The Old Globe Theater. In the summer, he played Gavroche Thénardier, a boy who lives on the streets of Paris, in CYC's Les Misérables.
"For his age, he's pretty talented," said Shaun Evans, founder of CYC. "Our program tends to attract the cream of the crop around this town. He's a standout."
Founded in 2003, the San Diego-based youth theater company hires professional performers and teachers to instruct the young actors. A three-time winner of the San Diego A-List award for "Best Theatre Group," Evans said the company has been a trendsetter for other youth theaters in the county.
"Our approach to training them is more rigorous than what they would get at other places," Evans said. "Instead of treating them like they're kids in theater, we treat them like actors who happen to be kids. Our expectations are very high."
"You learn something every time, every day," Bertran added. "They're the most professional youth theater group that I've ever participated in."
Produced and directed by Evans, "Shrek the Musical" features 44 cast members, ages 8 to 46. Giovanni Munguia plays Shrek, Evans portrays Donkey and Rebecca Myers plays Fiona. The production also features a fire-breathing dragon and a 15-piece live band.
RSF resident Olivia Berger, a senior at Cathedral Catholic High School, will also be performing in the production.
"Shrek is something that's not just for kids, it's for adults, too," Bertran said. "It's for the whole family."
"Shrek the Musical" runs Nov. 23-Dec. 1 at the Lyceum Theatre, 79 Horton Plaza, San Diego.
For more information or to purchase tickets, visit cyctheatre.webs.com or lyceumevents.org.
---