Orphan feline 'Tiny Tim' given the gift of the present and a beautiful future in Rancho Santa Fe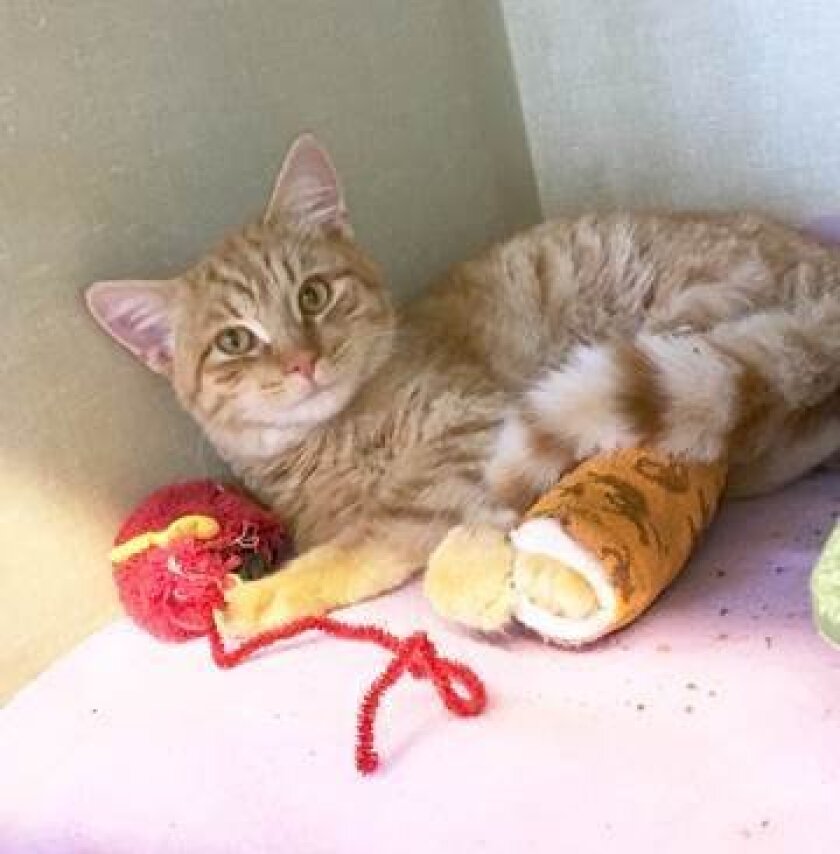 A petite orphan kitty is living out a real-life holiday story at Helen Woodward Animal Center this holiday season. Named Tiny Tim for his diminutive size and a distinctive limp, the feline's broken leg had placed him next in line to be euthanized at a full-capacity shelter in the Los Angeles area. Instead, a staff member at the facility put out a desperate call on Facebook and the response led to the beginning of a very happy ending.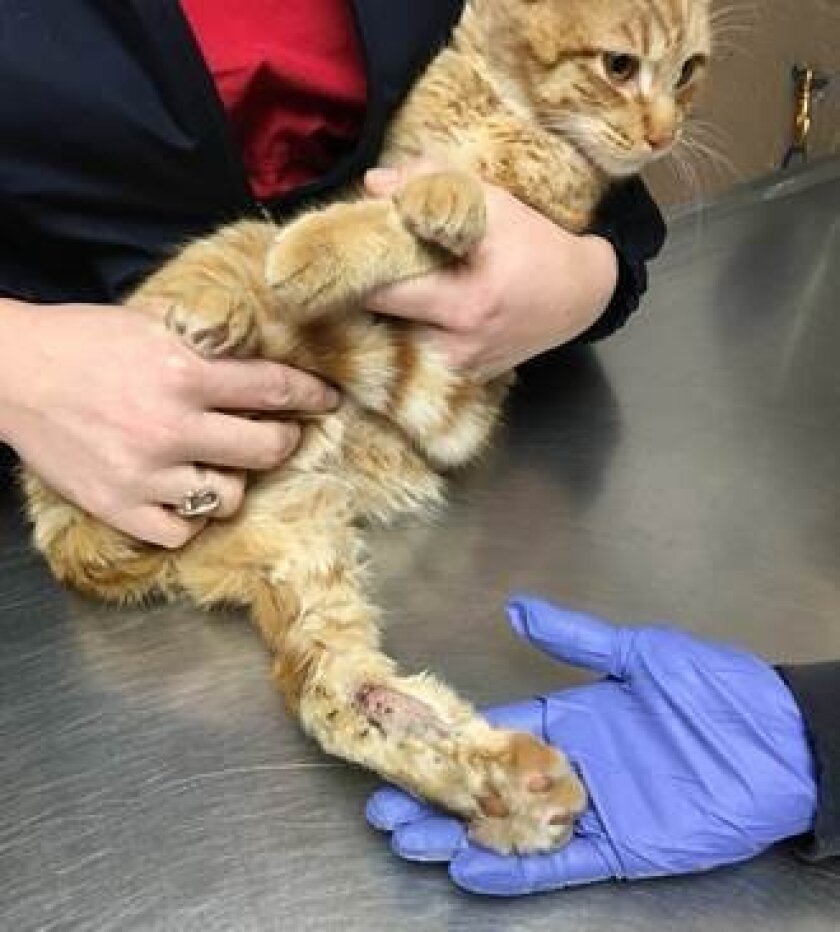 In the 1843 novel, A Christmas Carol by Charles Dickens, Ebenezer Scrooge's view of the world is changed by a small boy named Tiny Tim whose unfortunate circumstances do not affect his unwavering kindness and his hopeful outlook. So, too, has this newest orphan kitten touched the lives of every Helen Woodward Animal Center staff worker who meets him. At only 5 pounds, the 5 month old kitten's spirits refuse to be dampened by his malformed back leg and he is known to give thankful nuzzles and purrs to each person he sees.
Ghost of the Past – The factors that led to Tiny Tim's rear, left leg injury up in LA County are unknown but his arrival at a full-capacity shelter in the area resulted in the placement of a problematic cast which failed to stabilize the leg's break and led to his tiny bones being pushed out of alignment. Without resources for continued medical care, the shelter made the decision to put Tiny Tim down.
Ghost of the Future – Fortunately, a medical worker at the LA shelter saw a different future for the lovable kitten and sent out a social media plea. The request for help received the attention of a rescue group named Forgotten Angels, which, in turn, reached out to Helen Woodward Animal Center. Once arrived, x-rays done by Helen Woodward Animal Center veterinarian Dr. Stephanie Oba revealed that Tiny Tim's leg had developed a "severely displaced" fracture that would never properly heal. To put an end to the feline's pain and discomfort, plans have been made to amputate his troubled leg in the coming weeks.
Ghost of the Present – Currently, Tiny Tim is under the loving care of the Helen Woodward Animal Center adoptions and veterinary teams. He has been neutered and is being prepped for his upcoming surgery. In the meantime, he is surrounded by lots of toys, soft blankets, food and water and the happy promises of a forever family.
"He's an exceptional kitten," stated Helen Woodward Animal Services Manager Ed Farrelly. "He has so much spirit and he's very loving to everyone who tends to him. He deserves a great life."
Center staff members are certain that Tiny Tim will have a beautiful ending to his Christmas story. Now that the frightening past is a forgotten memory and his once uncertain future is turning bright, the gift of the present is a very special one indeed. God bless us every one.
Tiny Tim will be available for adoptions in the New Year. He has tons of love to give and cannot wait to meet his new forever family. For more information on Tiny Tim, or to adopt Tiny Tim, please contact the Adoptions Department at: 858-756-4117 ext. 1, visit www.animalcenter.org or stop by at 6461 El Apajo Road in Rancho Santa Fe.
---