Rancho Santa Fe native Taylor Fritz wins US Open Boys' Singles Title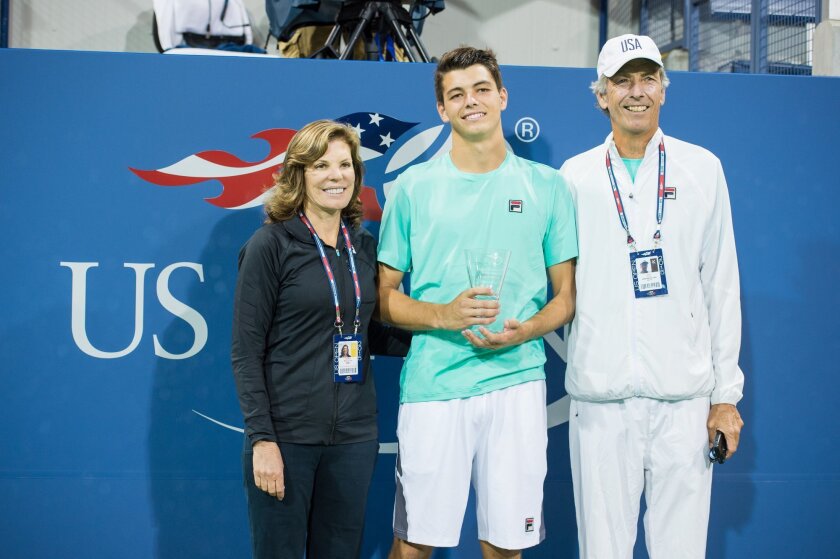 World No. 1-ranked junior Taylor Fritz, 17, of Rancho Santa Fe, captured the US Open boys' tennis singles title Sept. 13, defeating countryman and No. 5 seed Tommy Paul, 6-2, 6-7(4), 6-2, at the USTA Billie Jean King National Tennis Center.
Fritz joins Paul, who beat Fritz in the French Open boys' final in June, and Reilly Opelka (Wimbledon) as Americans to win Grand Slam boys' singles titles this year. Fritz's victory marks the first time since the US Open began hosting junior championships in 1973 that three different American boys won junior Slam titles in the same year.
At a press conference after the match, Fritz was asked: After losing the second set, what did you tell yourself to get back in the match?
Fritz said, "I just reminded myself that it's the final of the US Open juniors. It's my last (junior) tournament. I had to keep fighting. You know, once I just realized how important it was. I just couldn't let myself down."
---