Rancho Santa Fe teen earns equestrian honors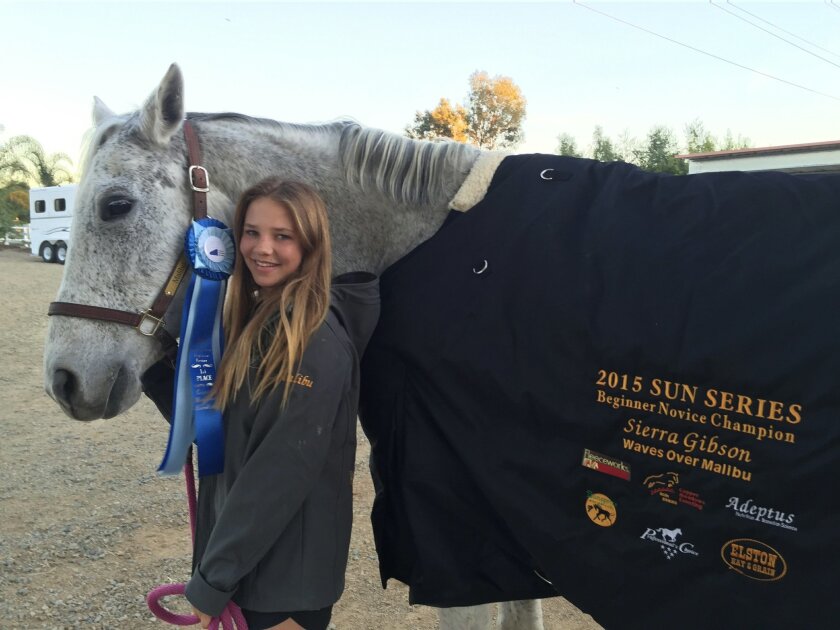 Sierra Gibson, 15, of Rancho Santa Fe, was named the 2015 Sun Series Beginner Novice Champion at Copper Meadows in Ramona recently. She earned this honor on her American Warmblood horse, Waves Over Malibu. Her trainer is Paisley Phelps of Heart Bar Farms.
For more information on Copper Meadows events, visit https://coppermeadowseventing.com.
---