Solana Santa Fe student in Rancho Santa Fe a finalist in STEM Voice contest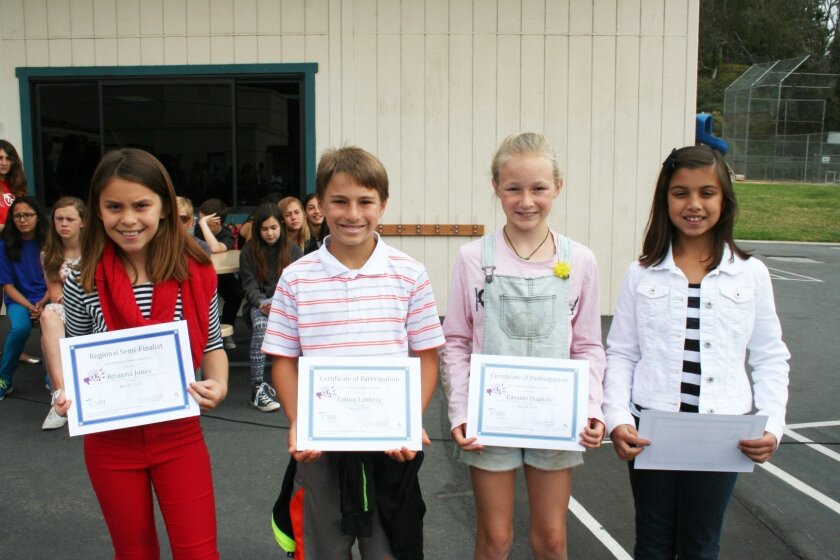 Solana Santa Fe student Brianna Jones was recently named a finalist in the Coalition of State Bioscience Institutes' STEM Voice video competition.
In collaboration with MdBio Foundation, EDUCATE Center of the iBIO Institute and San Diego's Biocom Institute, the online video competition was open to all U.S. students in grades 5-12. Each contestant created a one-minute video to answer one of two questions: Why is STEM important to you, or Who is your STEM hero and why?
Brianna was one of four Solana Santa Fe fifth-graders who submitted videos. She and Colton Lehberg, Cassidy Dugdale and Claire Bucher were recognized during a June 5 school assembly.
All competing videos are available for viewing online at www.csbinstitute.org, and in exhibit hall pavilions at the Biotechnology Industry Organization's annual international convention, which will take place June 15-18 in Philadelphia.
---