Rancho Santa Fe student wins Gold Medal in Korea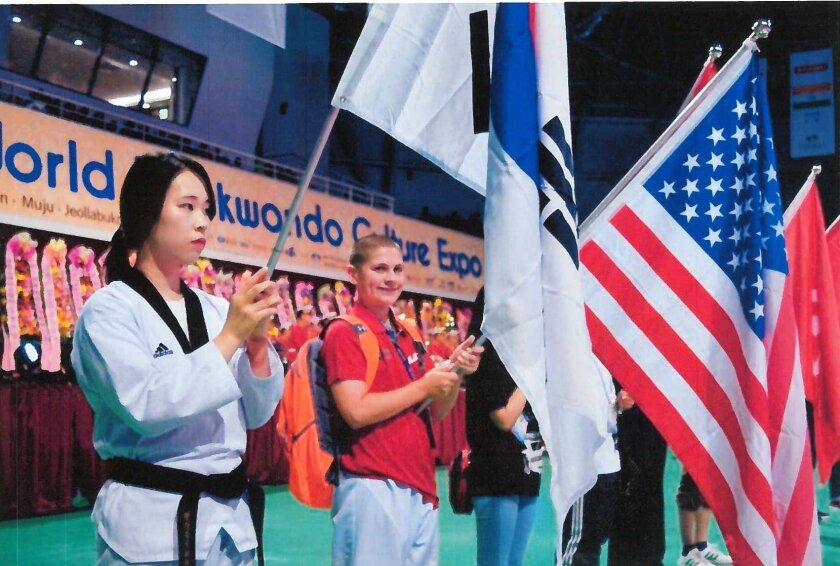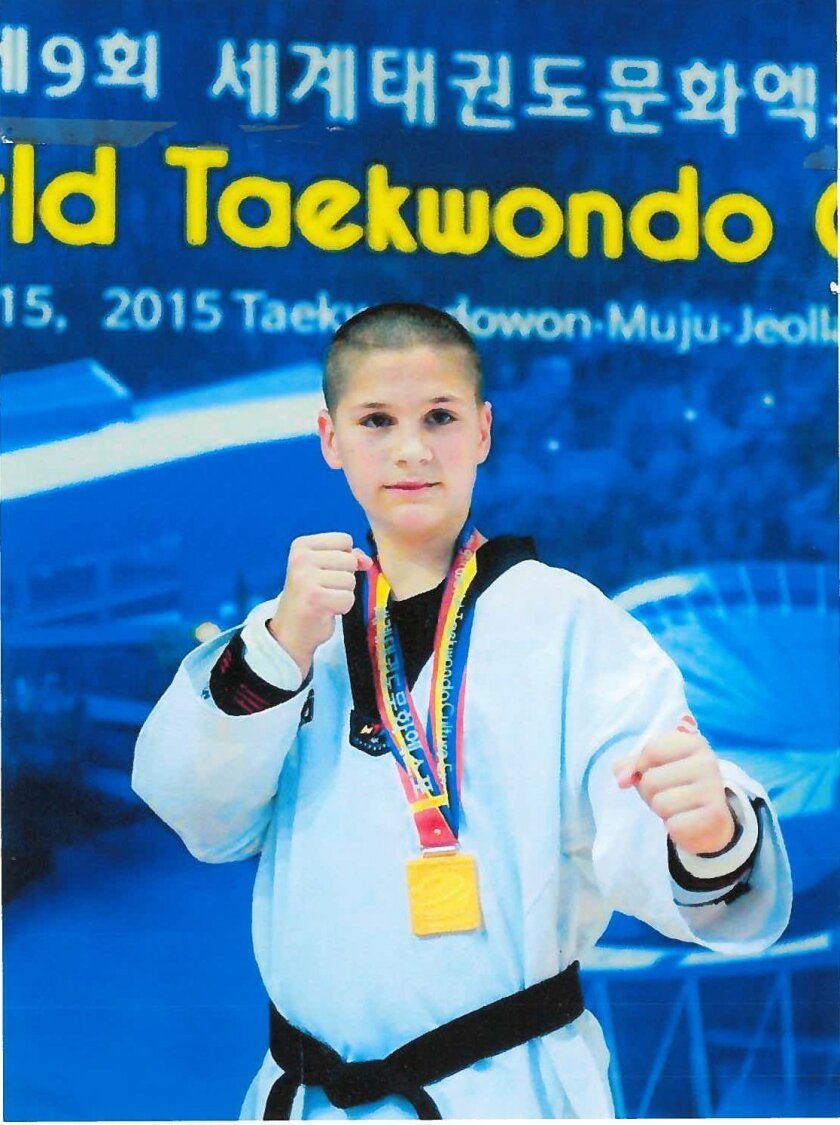 Nicholas A. Carlo of Rancho Santa Fe recently won the first-place gold medal in Kyorugi — full-contact sparring — at the ninth World Taekwondo Culture Expo.
Nicholas, 11, a sixth-grader at R. Roger Rowe School, competed in the 11- to 13-year-old heavyweight black belt division.
He was also chosen to carry the flag for the United States into the stadium at the opening day ceremony, held in Muju-gun province, Republic of Korea. The expo took place from July 10-15, with more than 700 athletes from 27 different nations.
Nicholas began training at age 5. In May, he won first place in full-contact sparring at the San Diego Taekwondo Championships and the 22nd International Taekwondo Festival held in Los Angeles.
Nicholas is partly sponsored by the NRG Matrix Warrior Fund and Mooto Taekwondo.
The NRG Matrix Warrior Fund is a non-profit organization that supports up-and-coming junior and senior athletes who hope to compete in the Olympics and World Championships.
Nicholas trains under Master Hyon Lee, a former member of the U.S. Taekwondo team, at the Taekwondo Institute in Poway. In 1993, Lee won the World Championship held at Madison Square Garden in New York City. He currently trains some of the top U.S. senior TKD athletes.
---