'Rancho Santa Fe Intergalactic Dragons' move on to championship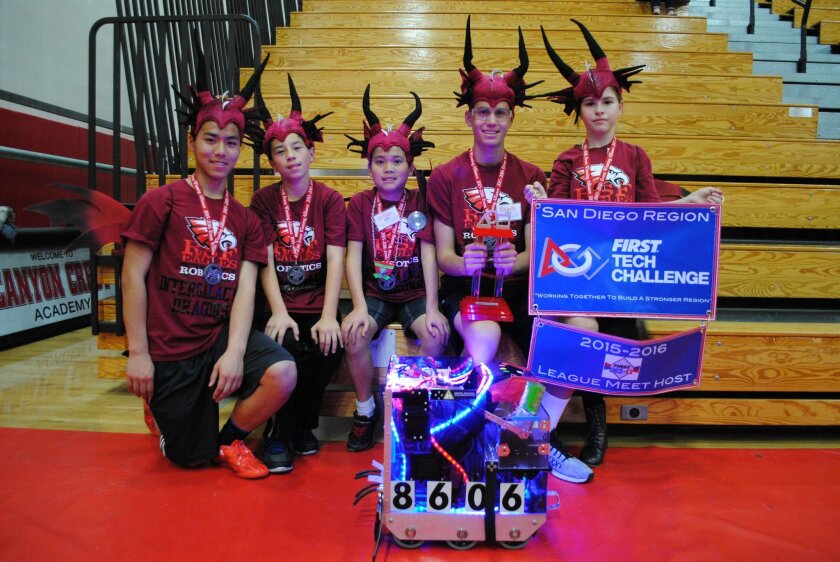 Two R. Roger Rowe Middle School teams competed Feb. 27 at a regional FTC Robotics Championship Tournament against a field of 36 teams. The RSF Intergalactic Dragons team (Conrad Delgado, Lucas Luwa, Clara Ritto, Daniel Scuba and Justin Yu) was part of the first place alliance team and qualified, as only one of four teams in the region, to move on to the Super West Regional Tournament, which will be held March 24-26 in Oakland, Calif. The Intergalactic Dragons also received third place judging awards in the Think, Innovative and Connect categories.
The school's RSF Portal Pounders (Katherine Arnold, Taber Ball, Arielle Sanford and Caneel Young) placed first in the prestigious Think Award, which is given to the team that best reflects the journey the team took as they experienced the engineering design process during the build season.
For more information about the school's FTC Robotics program, contact David Warner at dwarner@rsf.k12.ca.us
---