Rancho Santa Fe School students take on tough topics in speech contest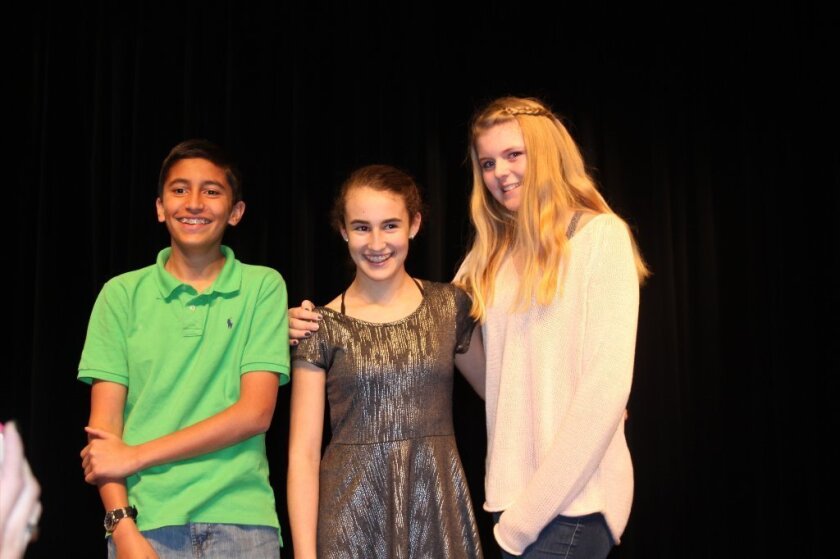 Seventh grader Sofia Symon won the R. Roger Rowe Middle School speech contest on Friday, Feb. 26, earning a $1,000 scholarship prize.
Sofia gave a powerful speech called "They're Just Like Us." With poise, a clear voice, movement and honest emotions, she shared the story about her cousin who has cerebral palsy and stressed the importance of treating people with disabilities with respect and kindness.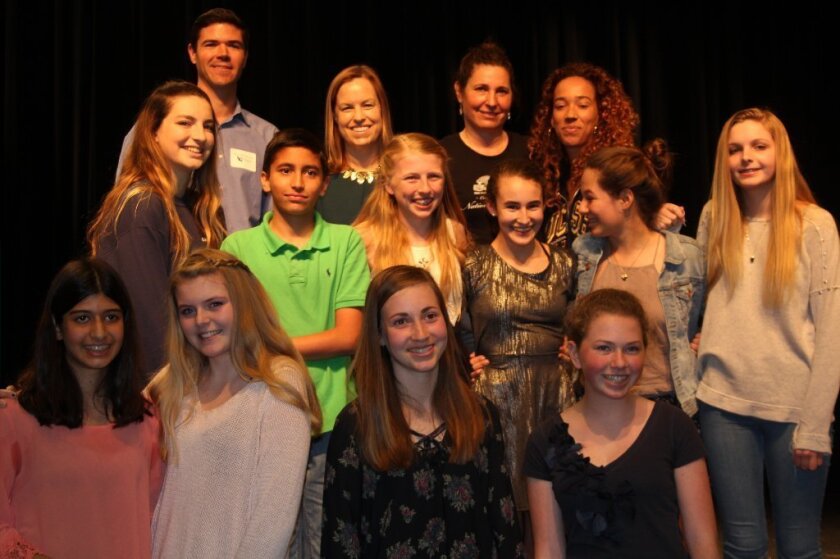 Eighth grader RiAnna Wright came in second and seventh grader Wasay Zaman came in third. The winners were selected by a panel of judges including: Taylor Hanan, a 1998 Rowe graduate who now works for biotech company Genentech in San Francisco; Sulijah Learmont, a dancer with Somebodies Dance Theater in San Diego; Stacey Halboth, Rowe elementary school public speaking teacher; and Karen Billing, senior news writer for the Rancho Santa Fe Review.
In the contest, seventh grade speakers offered takes based on NPR's "This I Believe" series, while eighth graders presented more research-based speeches. Participants included Ella Sobhani, Ava Tyler, Madison Coe, Caneel Young, Katherine Arnold, Mia Grust and Elizaveta Uzilevskaya. The students spoke eloquently on tough issues such as Iran, child labor, body confidence, self-esteem and understanding differences.
---