Rancho Santa Fe resident honored with the UCSF Medical Alumni Association 2016 Alumni of the Year Award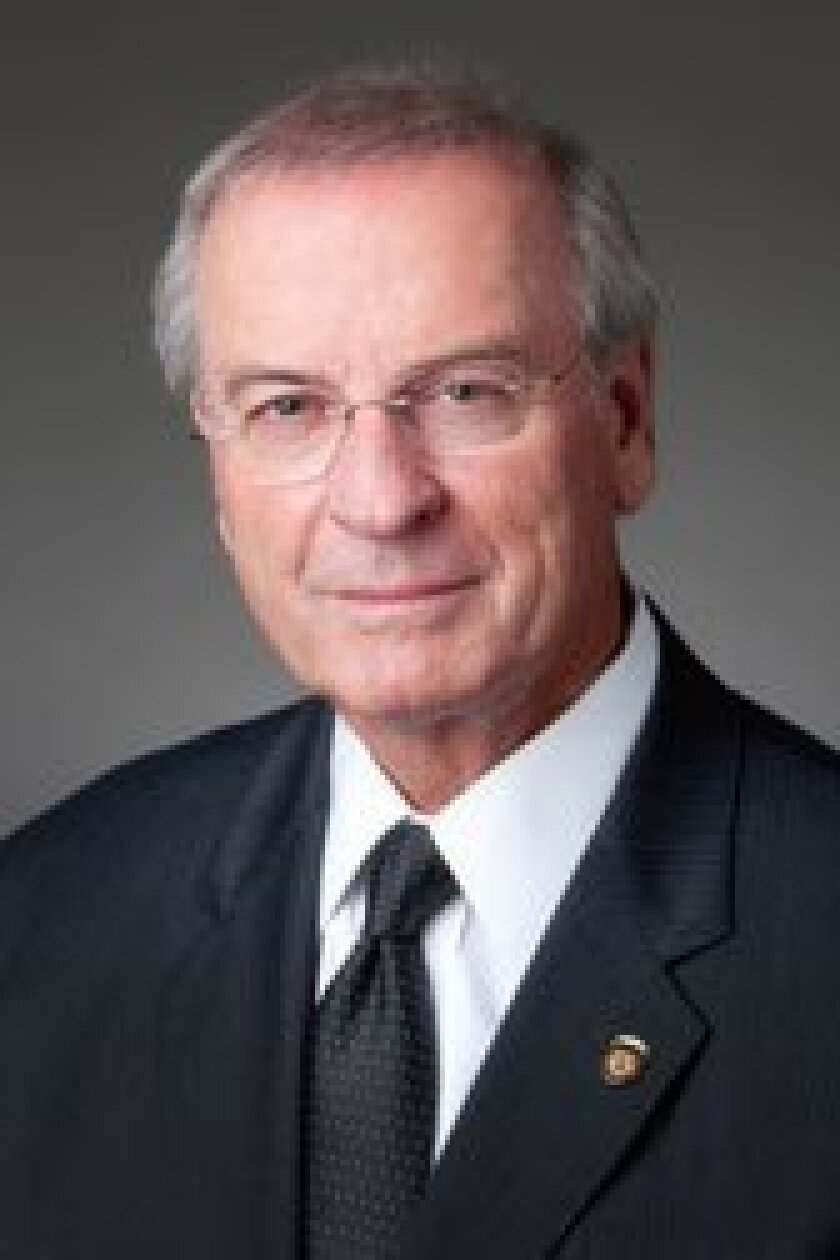 The University of California San Francisco (UCSF) Medical Alumni Association recently announced that Dr. A. Brent Eastman is the recipient of the 2016 Alumni of the Year Award. Eastman is a member of the UCSF Medical School Class of 1966. He will personally receive the award from the UCSF Medical Alumni Association President Yao Heng, MD'87 on Saturday, April 9, at the Class of 1966 Reunion Dinner in San Francisco. Eastman is a resident of Rancho Santa Fe.
The Alumni of the Year award is the highest honor given by the UCSF Medical Alumni Association. It is presented to individuals who have made extraordinary contributions to medicine as outstanding physicians and through service in their respective fields and was first presented in 1967. Eastman was selected for the honor on the basis of his impactful career with Scripps Health of La Jolla and as Co-Founder of the San Diego County Trauma System.
A general, vascular and trauma surgeon, Eastman is a long-established leader on the issue of trauma and emergency surgical care. He was a founder of the San Diego County Trauma System, now 32 years old and regarded worldwide as a model. Before the system was developed, the percentage of preventable trauma deaths in the region's hospitals stood at 22 percent. Since the system was deployed in 1984, the percentage of preventable deaths rapidly declined to approximately 1 percent and has remained there since, with an estimated 45,000 lives saved.
Born into a railroading Wyoming family, Brent Eastman graduated from the University of Wyoming and the UCSF School of Medicine, and was Student Body President at both institutions. He completed a general surgical residency at UCSF, as Chief Resident, before moving in 1972 to La Jolla, his wife Sarita's hometown, to begin his surgical career with Scripps Health.
At Scripps Health, Eastman pursued a full-time surgical practice, while focusing on trauma care. As Chief Medical Officer, he served as liaison between Scripps and its 2,600 affiliated physicians, and oversaw clinical quality, graduate medical education programs, disaster preparedness, clinical research and other key issues across the Scripps system. In 1991, he was named the inaugural N. Paul Whittier Chair of Trauma – the first such endowed Chair in the United States.
Eastman served as 93rd President of the American College of Surgeons of the United States and Canada, the largest scientific and educational organization of surgeons in the world. In May 2015, he was presented with a UCSF 150th Anniversary Alumni Excellence Award.
---