Recall alert: Porsche to repair vehicle Carrera models 911 and 4 due to faulty tailpipes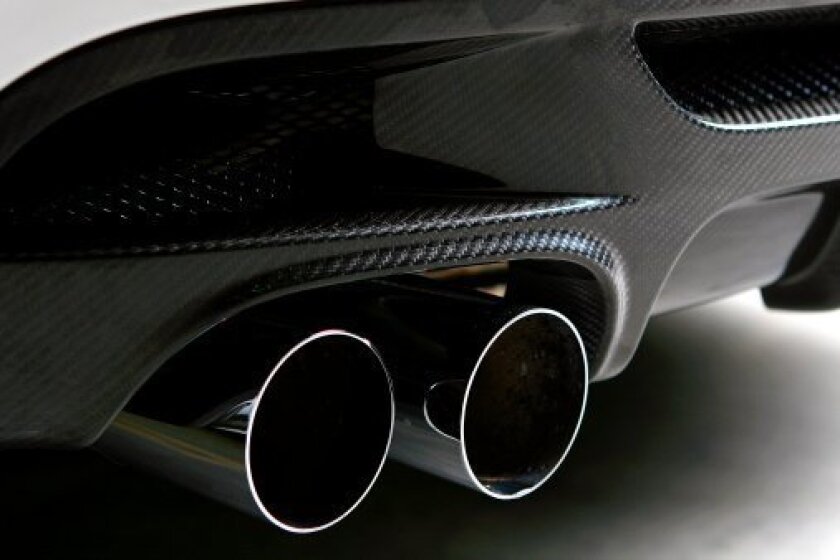 Porsche 911 and 4 recall - read for more details.
By Michael Pines, Accident Injury Prevention Expert
Even though Porsche was the highest-rated sports car according to the J.D. Power and Associates 2012 Initial Quality Study, its 911 and 4 models are currently being recalled due to a faulty tailpipe that may fall off.
Porsche issued the recall for its 2012 and 2013 models earlier this month, notifying consumers that its exhaust pipe system could be prone to fracture, later causing it to fall off the rear muffler.
According to the
Los Angeles Times
, the recall affects Porsche sports cars equipped with standard exhaust systems from March 7 through Nov. 12. It's to be noted its sport exhaust systems are not affected by the recall.
"If the exhaust tail pipe separates from the muffler it may become a hazard for other vehicles on the road, increasing the risk of a crash," the National Highway Traffic Safety Administration said of the recall on its website.
Porsche owners should receive a letter with recall information. As for a notification schedule, the auto manufacturer hasn't provided additional details as to when owners can expect to receive a recall notice. Owners will be able to replace the rear mufflers at local Porsche dealerships free of charge.
For more information on the Porsche 911 and 4 recalls, contact the automaker at 1-800-767-7243. Alternatively, owners may also contact the National Highway Traffic Safety Administration Vehicle Safety Hotline at (888) 327-4236 (TTY 800-424-9153), or go to www.safercar.gov.
STAY ON TOP OF VEHICLE RECALLS WITH EMAIL NOTIFICATIONS BY NHTSA
Vehicle recalls happen all too often. While car manufacturers work hard to inform consumers of any safety issues that inadvertently arise, important information can still fall between the cracks. That's why it's never been more essential to stay on top of recall information to reduce your risk of getting into a car accident.
Even though sorting through hundreds of vehicle recalls may sound daunting at first, it's actually fairly easy to stay informed. Simply sign up for vehicle recalls by
You can customize the email alerts that are relevant to you by vehicle make and model.
You can also take safety a step further by logging onto Recalls.gov to sign up for food and product recalls that matter to you.
For more safety tips, log onto
https://SeriousAccidents.com/blog
or find me on
and
---