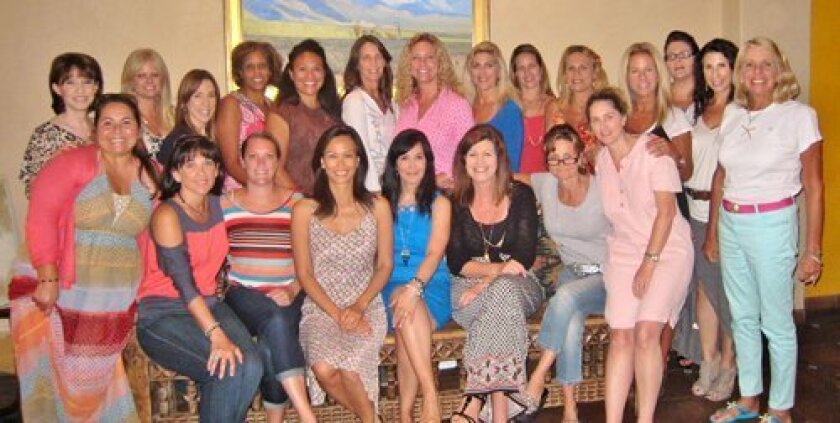 The Rancho Santa Fe Unit of Rady Children's Hospital Auxiliary kicked off its 2012/2013 season with a board member planning retreat at the Santaluz Club.
The board retreat — led by RSF unit chairperson Sandra den Uijl — focused on ways to deliver an unprecedented fundraising year in support of its mission to advocate for the health and well-being of children and to increase community awareness and partnership with San Diego's Rady Children's Hospital.
The Unit's fundraising calendar commences on Oct. 1 on the beautiful fairways of the Fairbanks Ranch Country Club with their 2nd Annual "Tee Up Fore Rady's Golf Invitational" in partnership with The Ahern Franke Group at UBS Financial Services, Inc.
The Invitational is followed shortly by the Unit's walking with "Henry's Hemophiliacs" at the Rady Children's Hospital annual Shamu & You Family Walk on Oct. 6 at Sea World. For additional information on joining their efforts to help San Diego's children, please visit their website at www.rcha-rsf.org or "Like" them on Facebook at www.facebook.com/RCHARSFU/info.
---