Rancho Santa Fe teens make a difference in Ghana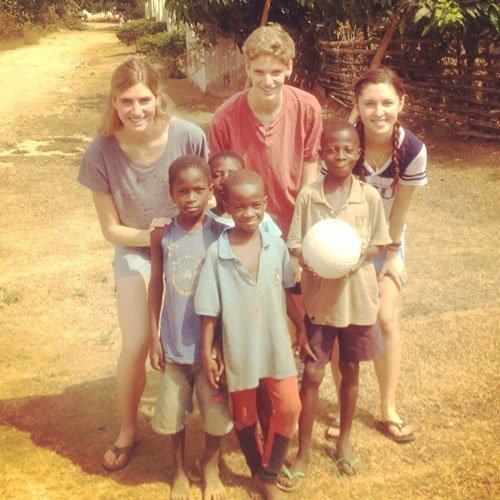 Teens Making a Difference in Ghana.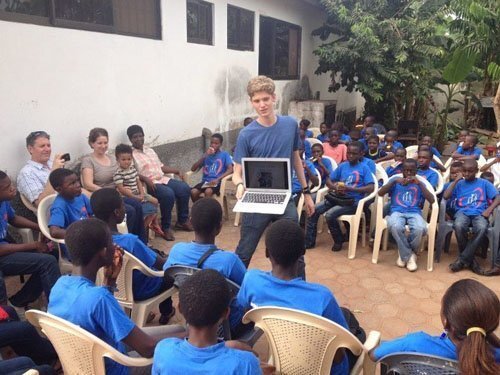 Teens Making a Difference in Ghana.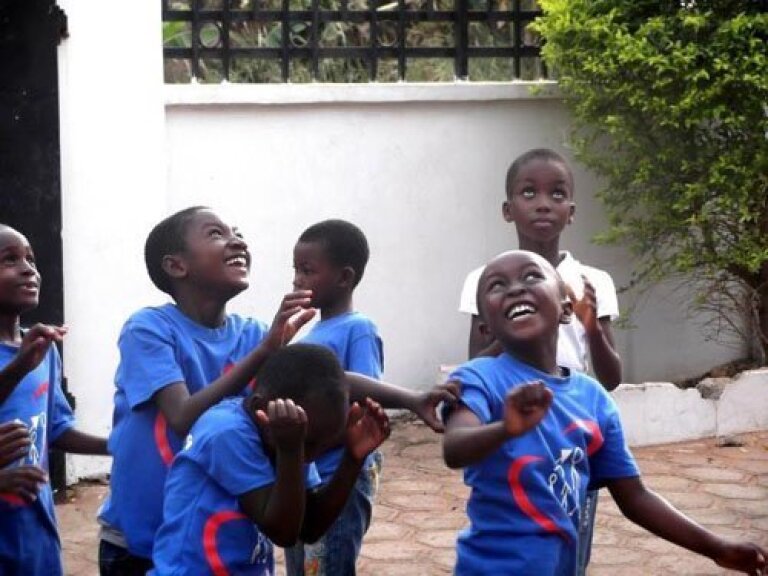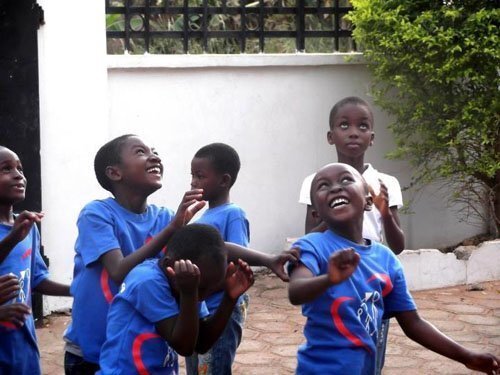 Teens Making a Difference in Ghana.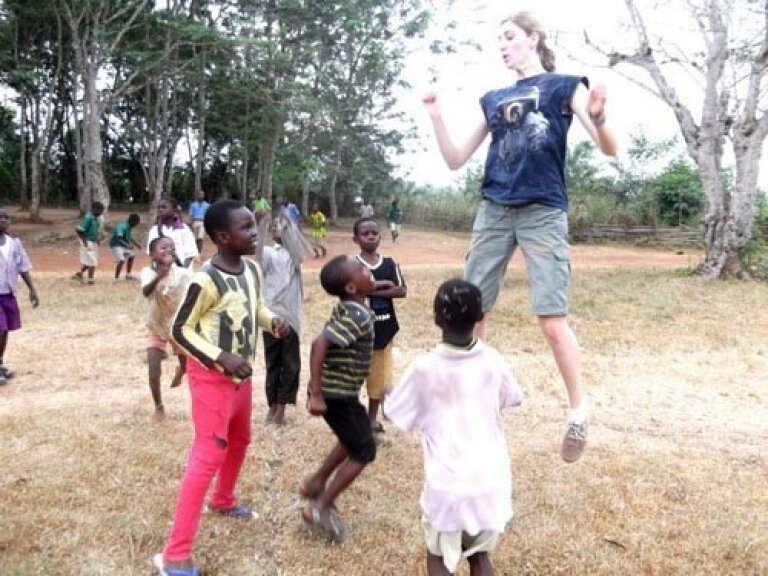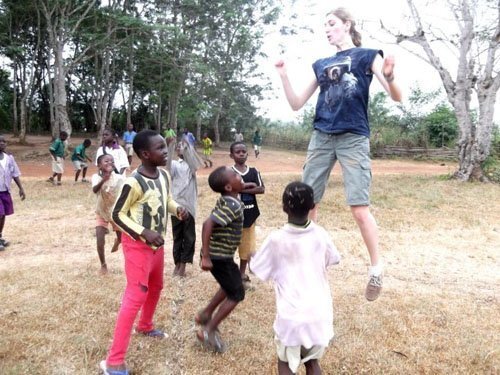 Teens Making a Difference in Ghana.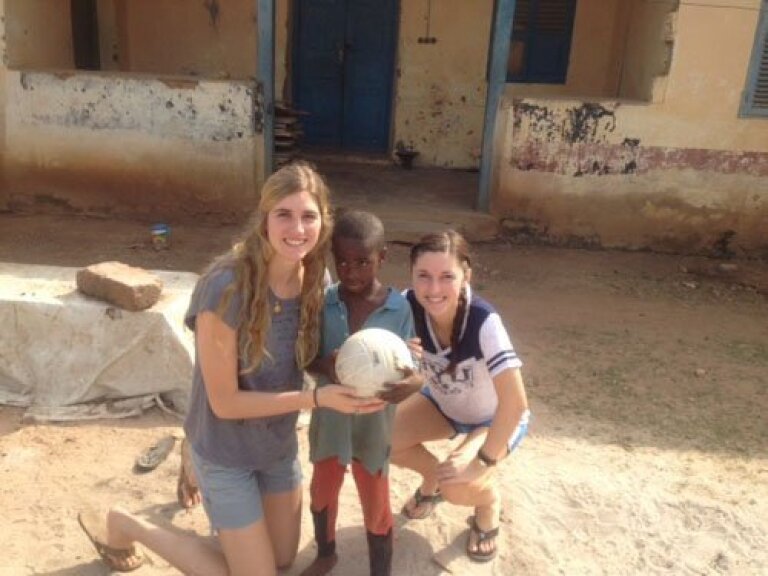 Teens Making a Difference in Ghana.
Teens Making a Difference in Ghana.
–Courtesy Photos
Last month Cosy and Will Burnett, along with their friend Kara Sheffield, held a fundraiser at the Rancho Santa Fe Community Center to raise money for KaeMe, a charitable organization to support the children of Ghana, Africa.
The event was called, "Laughs for Ghana," where the Comedy Sports teams from La Costa Canyon High School and Canyon Crest Academy put on an impromptu comedy sports show for the public.
"I can't thank the Comedy Sports teams enough for giving their time and talents for a great cause and what ended up to be a great night," said William Burnett, a history buff, who was able to give a presentation on the American Civil War to Middle School children in Ghana. "We had over 250 people attend and raised $1,305 selling tickets and concessions. We also received another $580 in donations."
The money will be used to develop identification programs for Ghanan children in orphanages and provide scholarships to children attending orphanage schools who can't afford the $200 tuition for public schools.
"This will allow children to live with their families and be united and safe," explains Kara Sheffield.
The three then made the trip to Ghana and brought the raised funds with them to donate to the organization. They were each given opportunities to work and interact with the children their funds would help.
Cosy, who will be playing volleyball for Brigham Young University this fall, brought volleyballs donated from her high school, La Costa Canyon High, and held volleyball clinics in both the village of Abomosu and the city of Accra. Her brother Will and friend Kara helped with the clinics. "It was a life-changing experience in so many ways. None of us will be the same," said Cosy.
For a blog by Cosy on her experience, visit www.rsfreview.com (Life category or type the word Ghana or Cosy's name in the search file).
BLOG:
Cosy Burnett: My experience in Ghana
By Cosy Burnett
One thing I know for certain is that I was not prepared for what I experienced in Africa. Ghana is so different from the life we live here. When I arrived, I was really shocked, but what surprised me the most is how shocked I was when I came home.
A volleyball.
"LCCHS" had branded this ball three seasons ago. It's writing had faded from its previous home. This volleyball had gone from its pristine white to a muddled grey, now soft and worn from years in the gym. But this volleyball had avoided the fate of many and was given a fresh start. This volleyball traveled with me to Africa with about 30 others just like it. When I handed this old volleyball to a little boy in an elementary school in Abomosu, I saw this volleyball transformed from old and used, to something of infinite measure. An irreplaceable escape.
The Village
After four hours of maneuvering carefully on rough dirt roads in the hot and humid African "bush" avoiding livestock, fallen trees and men selling large barbequed rats, we finally reached a school in the village of Abomosu. A pack of kids chased after our silver Toyota Sequoia, cheering and shouting. I was so afraid they would slip and fall under the car. The driver was smiling, but he didn't slow down. They were waving and screaming "Obroni, obroni, obroni!" Joy. "Obroni" means "white" in Twee. It's the color of my skin. I was obroni, and to them, that meant I was there to help. Humbling. Ten adorable kids surrounded me and they all wanted to hold hands. They trusted me. There was pure joy and excitement in their faces. My eyes were filling up fast…yup, I already loved them. We toured the village with Sonya my cousin, her husband, Stephen Abu and, of course, our new friends joined us. It was Stephen's village. He showed us the school he attended. Only half of the kids from his Middle School are still alive...accidents, disease, life in Africa.
Volleyball in the village
They had a volleyball net set up. It looked like a fishing net cut to size, strung between two sticks as makeshift poles. The court stretched over the uneven school field. The kids were thrilled. This will work! They wanted to learn everything. We did passing drills, practiced our platforms, had a jumping contest, played pepper and some wanted to try a game. They were fiercely competitive and would be brutal to their teammates when they messed up. However, this tactic seemed to be a good method for them, because it made everybody play better. I laughed as I thought of a few hated coaches who would actually be quite successful with these kids. Most of the girls watched. I was able to pull a few in the game. Kufu tugged me aside. He wanted to learn how to serve overhand. Sure. We went through the basics. He got it. He actually got it and served well, really well. I've had years of the best volleyball training and opportunities to play at a high level. I looked around. I had no doubt these little competitors would rise up to any level if they had just the tiniest opportunity. I remembered Stephen's statistic. A deep breath.
Accra
The kids in the city at the Boys and Girls club were waiting for us. We brought ice cream…and volleyballs. My brother gave a presentation on the American Civil War. They were interactive and had questions. He talked about the underground railroad and the courage of Harriet Tubman. The slave castle in Accra was in the distance. It was a life-changing moment. We ate ice cream and moved on to volleyball. They were eager to pepper and learn about platforms and passing. The tiniest game would thrill and excite them. They had no electronics or texting to do in the corner. There wasn't anyone to "cool" for the Obroni game. Everyone was eager to be involved. In the city, the girls were more willing to participate. They seemed to be more confident. They were all so willing to learn. The kids applied the techniques and shrieked with enthusiasm as they tried their hand at volleyball. We were astonished at their joy with just a little game of pepper. Immense joy. Then they had a treat for us. They had prepared a dance for us. I don't remember the last time my face hurt so much from smiling. We finished the day with a dance contest. I was in great form with my fresh cornrows, and danced with a 10-year-old boy. Everyone surrounded us in a circle, clapping and laughing as we just kept going and going. My partner was unbelievable and it was quite the workout.
I realize that I may be a bit like that LCCHS volleyball. Branded with faded perspectives. My exterior worn and shaped by the society I live in and the media to which I'm exposed. I've now been given a new chance to view the world around me, an a new perspective to how I'm viewed in return. I went to Africa to share a passion, to make a difference and to help. Volleyball was the vehicle that gave me a unique opportunity to connect, to see, to reach. There is no doubt in my mind that the person who changed the most was me. I can't wait to go back.
---