Rancho Santa Fe Attack tops at prestigious Vegas tournament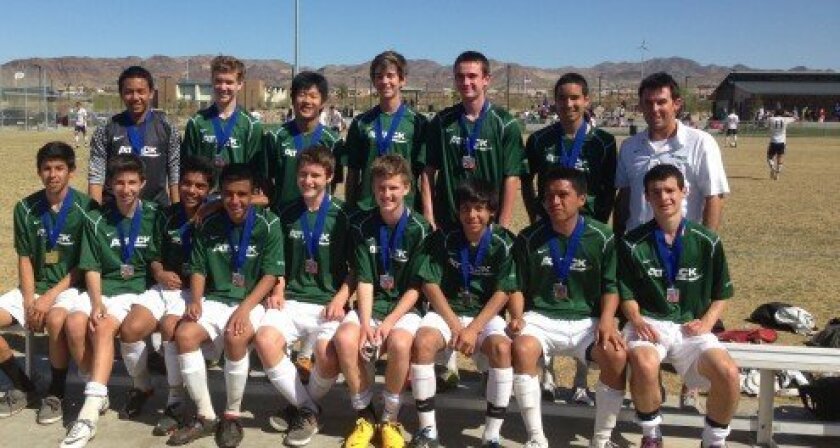 The Rancho Santa Fe Attack Boys under 15 won the top flight of the Vegas Players College Showcase on March 17. They defeated teams from Oregon, Arizona, Hawaii and Southern California to take home the championship of this prestigious tournament.
Seated from left to right (bottom): Omar Garcia, Justin Glaser, Jesus Olea, Cruz Venegas, Lucas Perry, Lucas Hazel, Edson Ojeda, Anthony Rooks.
Top: Christian Deguzman, Dayne Michael, Shunsuke Nishimura, Cameron Burnett, Hunter Biskup, Owen Ereso and Coach Nate Hetherington.
---