Rancho Santa Fe Attack B96Green — Finalist at Las Vegas Players Showcase Soccer Tournament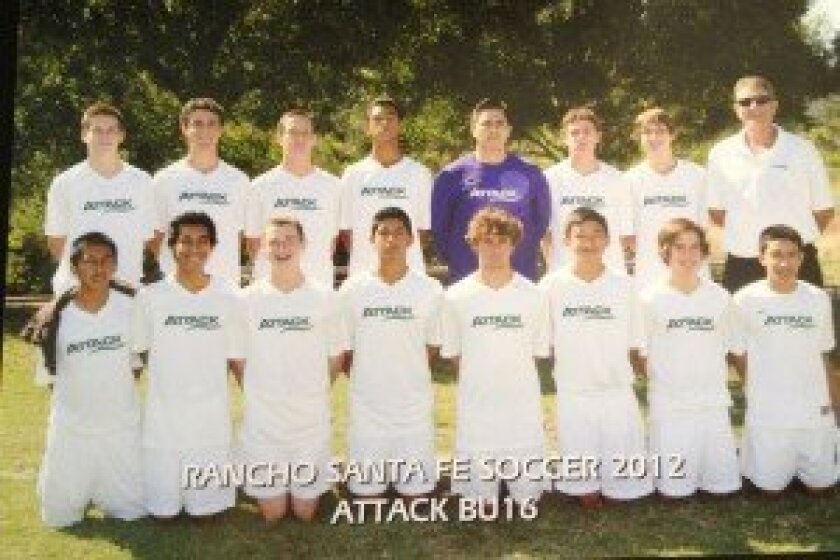 Led by Coach Malcolm Tovey, the RSF Attack B96 Green Team participated
in the Las Vegas Players Showcase Soccer Tournament March 15-17.
Many soccer teams from other states, including Hawaii and Arizona,
participated in the Showcase.
The Rancho Santa Fe Attack B96 Green advanced out of the Bally's BU16 Bracket into the semi-finals by defeating San Tan Soccer Club (from Arizona), Legends Football Club (from Los Angles), and Las Vegas Premier Soccer Club. The semifinal was well matched against Beach FC 96, a team from Orange County.
It was settled by penalty kicks and Rancho Santa Fe Attack prevailed to win.
In the finals, the team played against Los Angeles Premier FC. It was an exciting final game with Los Angeles Premier winning. This was another strong showing of the Rancho Santa Fe Attack B96 Green's excellent players and team effort.
---