Rancho Santa Fe Association to hold community meeting on Golf Club tree removal plan
By Karen Billing
The Rancho Santa Fe community will get a chance to review the Rancho Santa Fe Golf Club's tree removal plan at an upcoming special meeting on Wednesday, April 3, at 4 p.m. at the RSF Garden Club.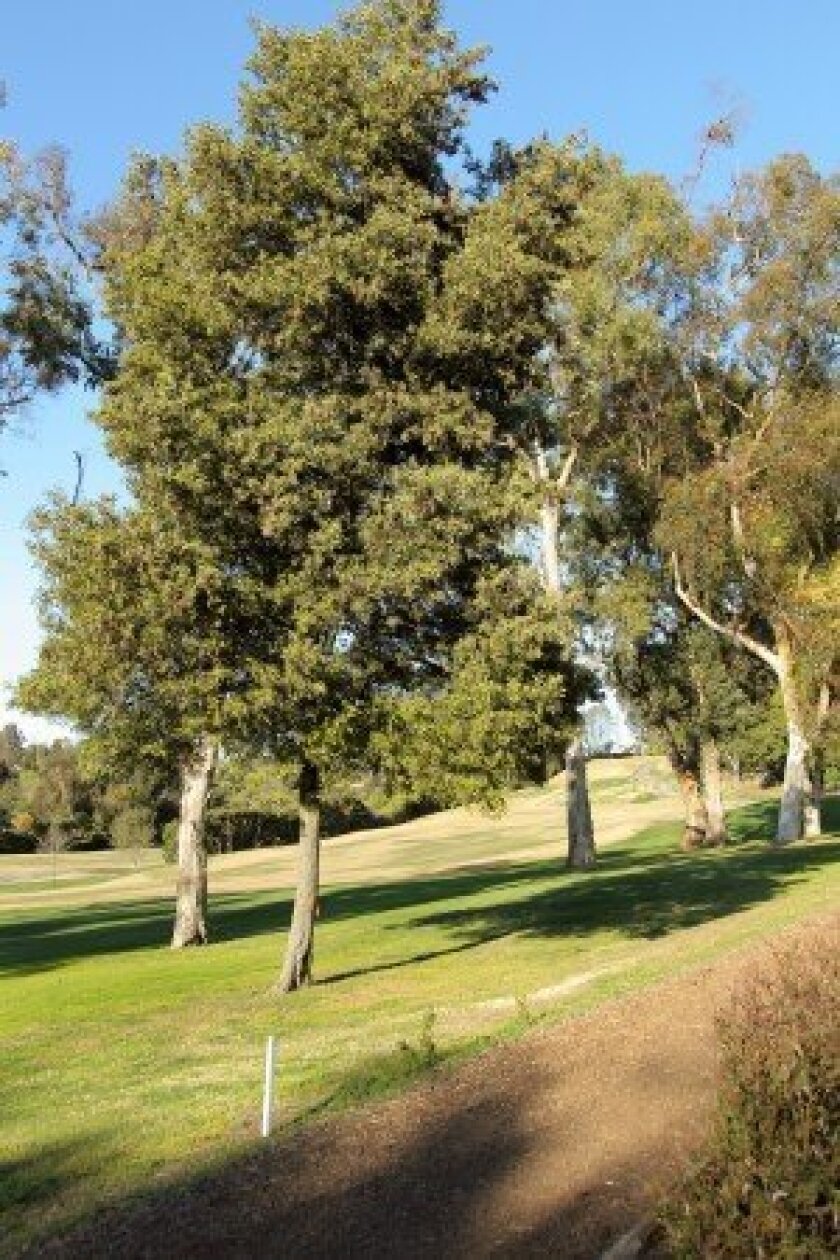 The Golf Club's plan to remove about 150 trees to improve course playability and greens conditions must be approved by the Art Jury as well as the Rancho Santa Fe Association Board of Directors. RSF Association Manager Pete Smith said the meeting is a way to give people a clear idea of what is in the plan and receive their feedback.
"We've had inquiries as to what's going on, people have heard of the proposal but generally don't have a full understanding of what the plan is," Smith said.
The meeting will be the "first shot" for people to get a good look at the Golf Club's plans. A meeting was held on Jan. 22 with Golf Club membership and while there were concerns expressed for some trees, there was no real opposition voiced to the plan.
At the Feb. 21 RSF Association board meeting, directors said that some RSF residents have expressed concern or had questions about the tree removals.
"There's a lot of sentiment out there opposed to the widespread cutting of trees," said director Rochelle Putnam.
The driving factor behind the tree removal is to improve winter playing conditions. The club is also looking to be proactive in removing trees that are thin, weak and vulnerable, as well as species that are nearing the end of their natural lives.
At the Jan. 22 meeting, Golf Club officials said they are sensitive to how the community sees what they are proposing as the club is owned by the RSF Association. Officials said decisions have been made after careful consideration and review of each individual tree.
In addition to trees that will come out, there is a plan for new trees to be planted. The new plan focused on trees with a natural resistance to invasive insects, as well as tree species that give the course more diversity while being compatible with the Rancho Santa Fe landscape theme.
Trees proposed for removal have begun to be marked and stakes planted where new trees are proposed.
---