Mille Fleurs to host Wine Gathering Party for Rancho Santa Fe Community Center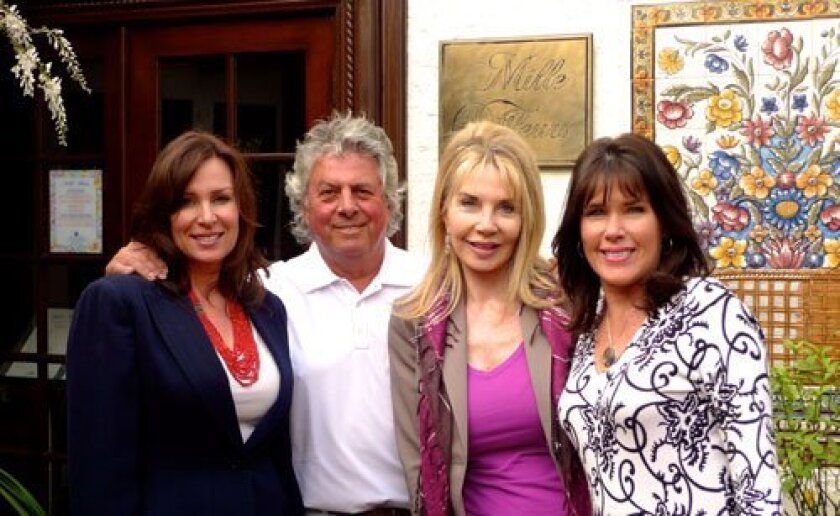 Mille Fleurs Restaurant in Rancho Santa Fe will host a "Wine Gathering" party for the Rancho Santa Fe Community Center on Sunday, April 14, from 5-7 p.m.
The event will be a promotional kick-off for the Community Center's Gatsby
Gala to be held on May 18 at Fairbanks Ranch Country Club.
Bertrand Hug, owner of Mille Fleurs, will donate the restaurant space as well as complimentary wine and appetizers. Space is limited to 65 attendees. Mille Fleurs will be open directly following the event for dinner reservations.
Molly Wohlford, chair of the Community Center's Gala committee said,
"We are very thankful to Bertrand for his generous support and involvement. The Wine Gathering party will be a fun way to get the word out about our Gala and to collect wine for our 'Instant Wine Cellar' opportunity drawing."
A bottle of wine valued at $50 or more by each guest is requested. The Wine Connection in Flower Hill Plaza, Del Mar, has offered to personally select wines so that guests may pre-order their wine donation. Purchases will be picked up by the Gala Committee.
Proceeds from the Wine Gathering Party and the main event, the Gatsby Gala
at Fairbanks Ranch Country Club on May 18, support the operations of the
Rancho Santa Fe Community Center a non-profit, 501c3 organization.
Please contact the Rancho Santa Fe Community Center for information at
858-756-2461or visit
---