Local teens host safe party and benefit in a club-like atmosphere in Rancho Santa Fe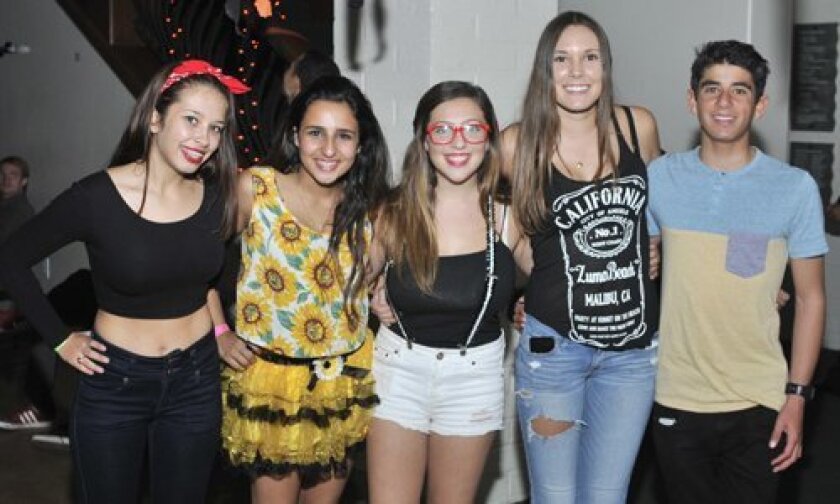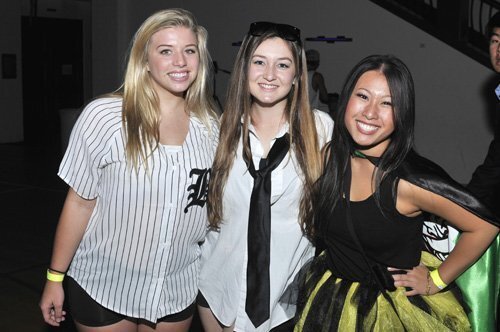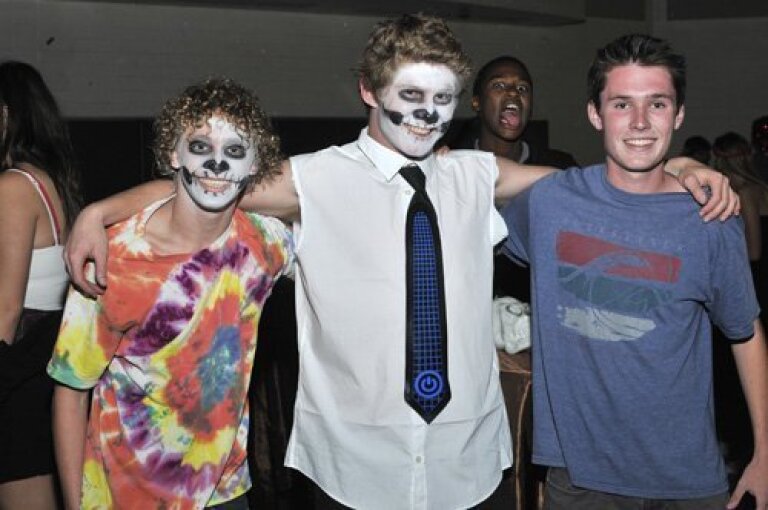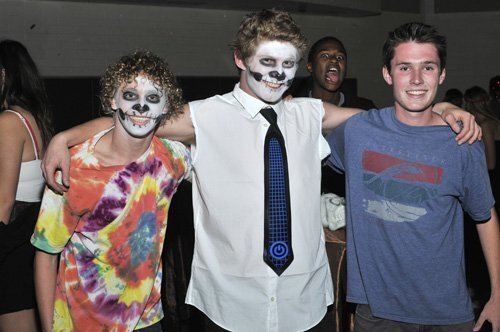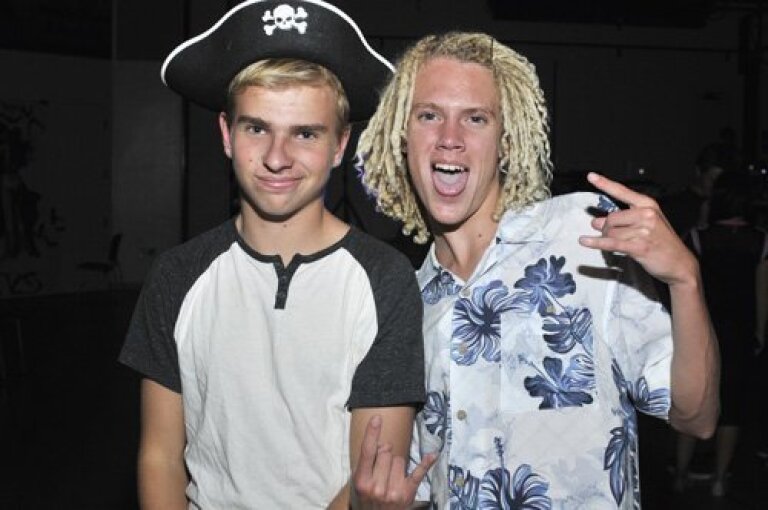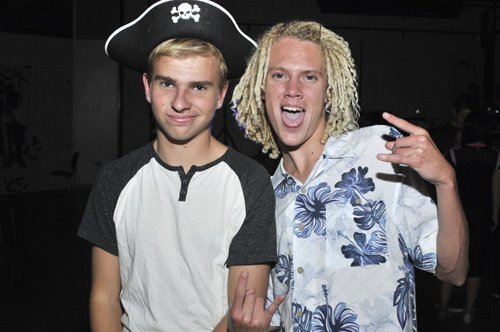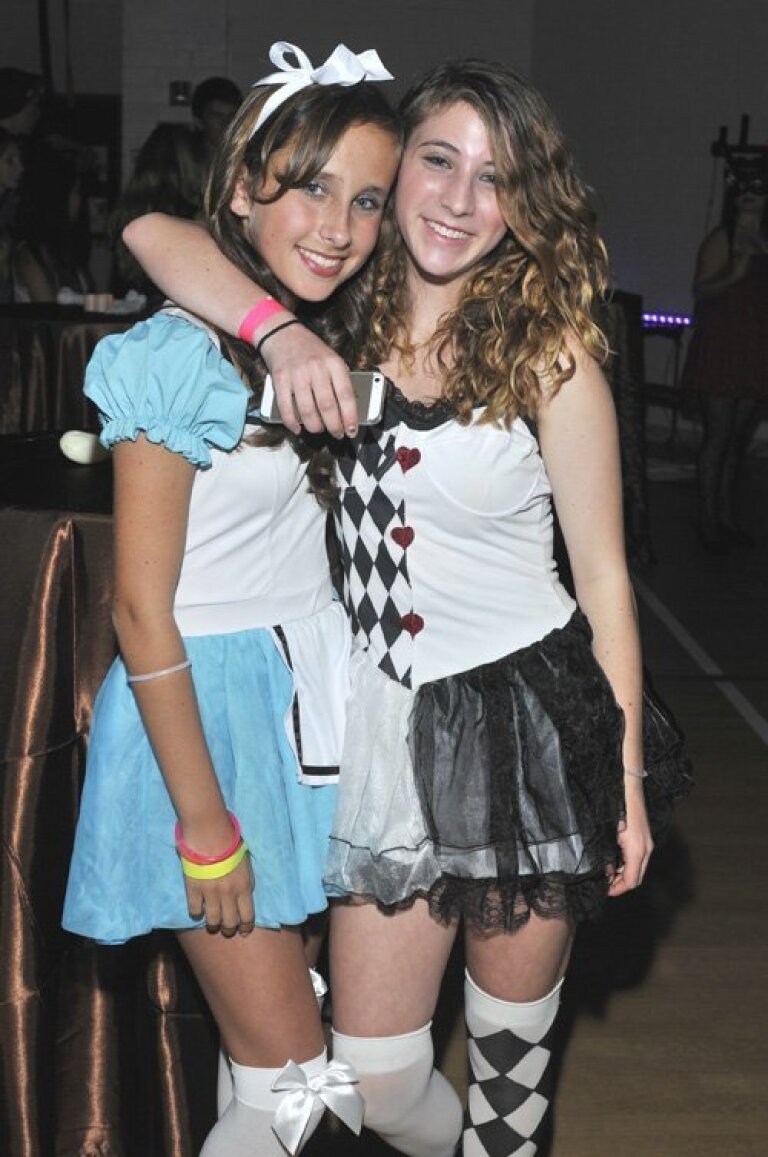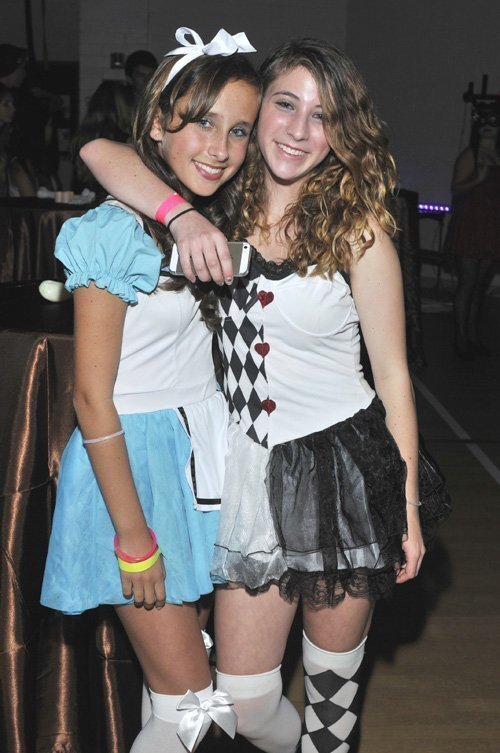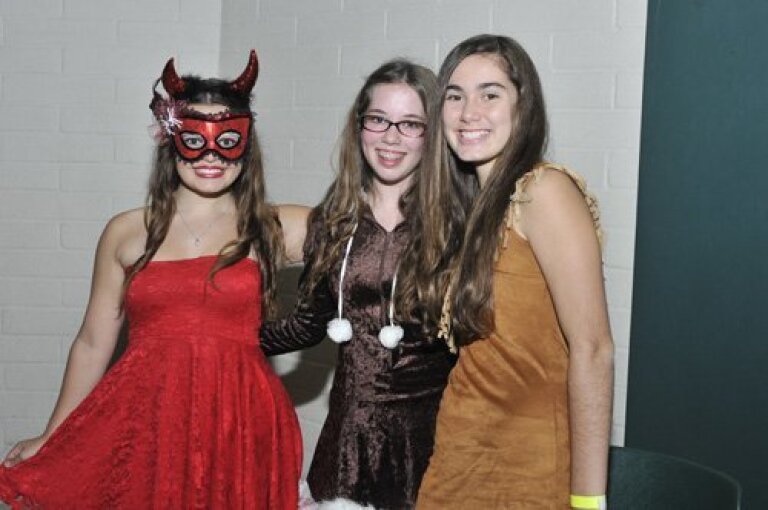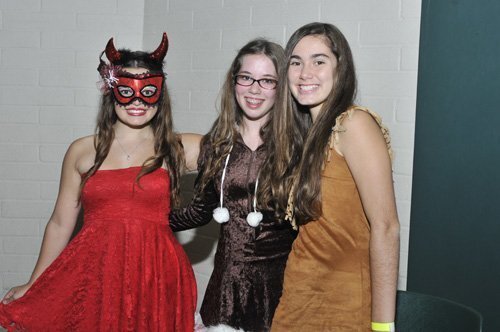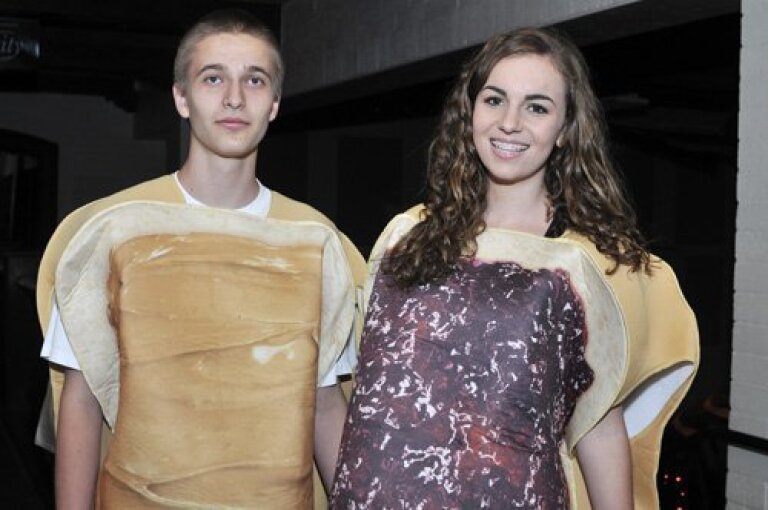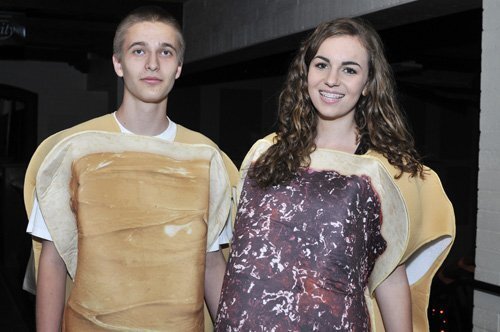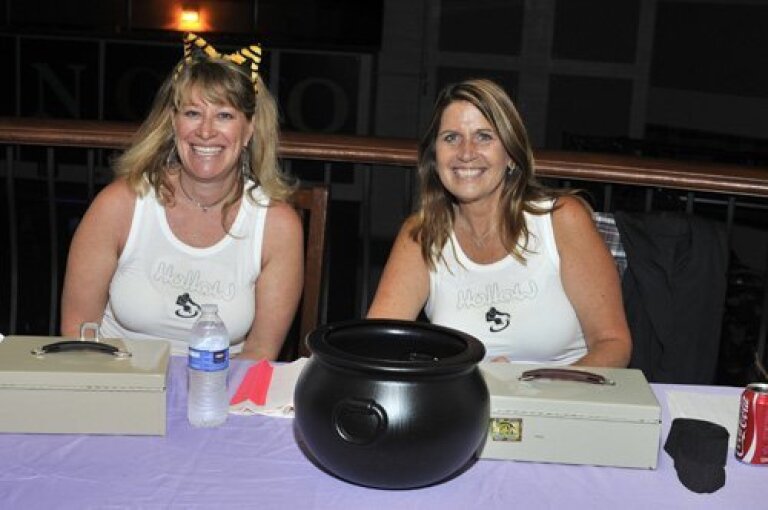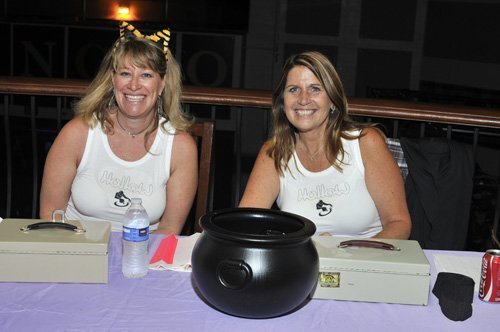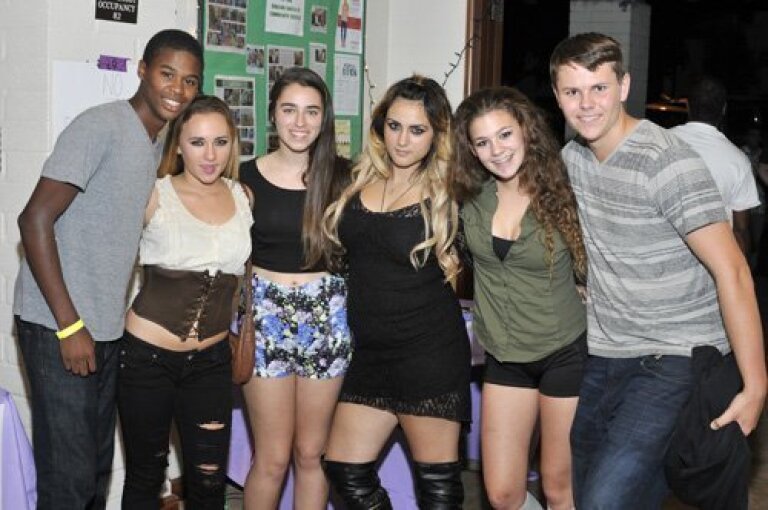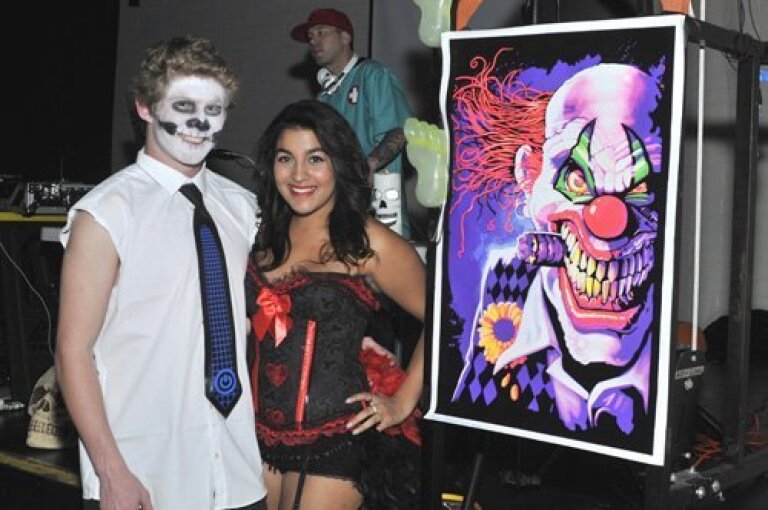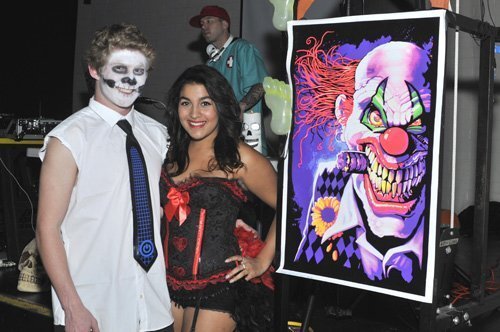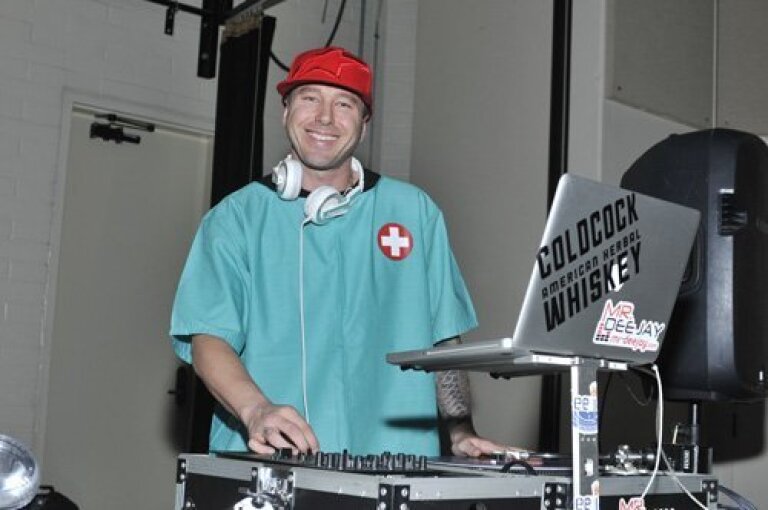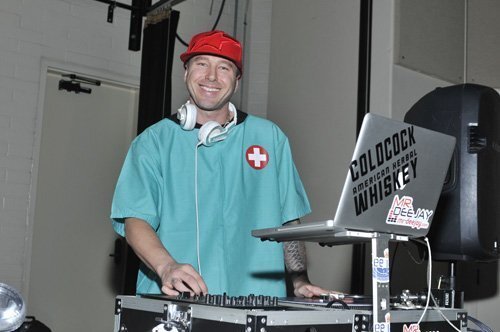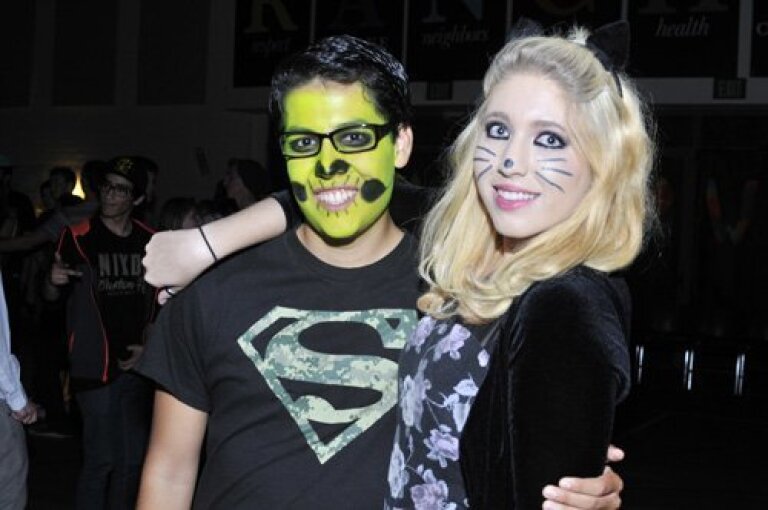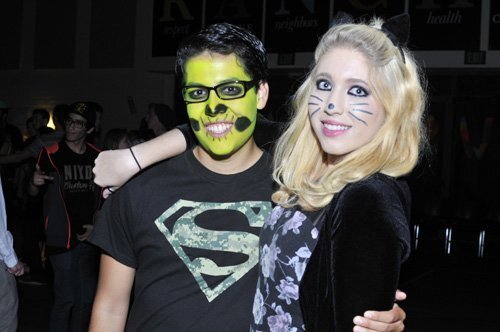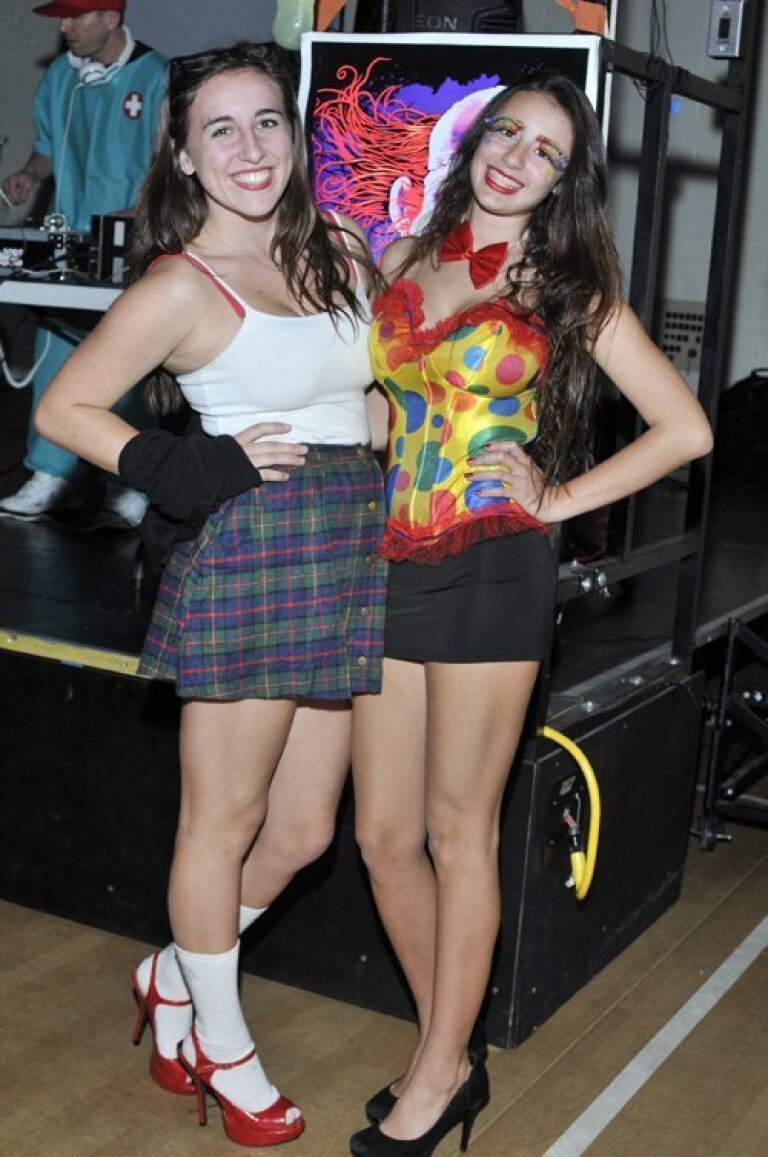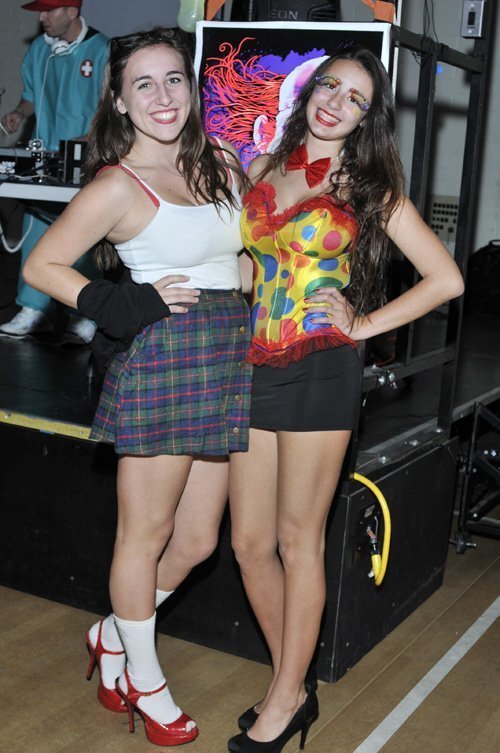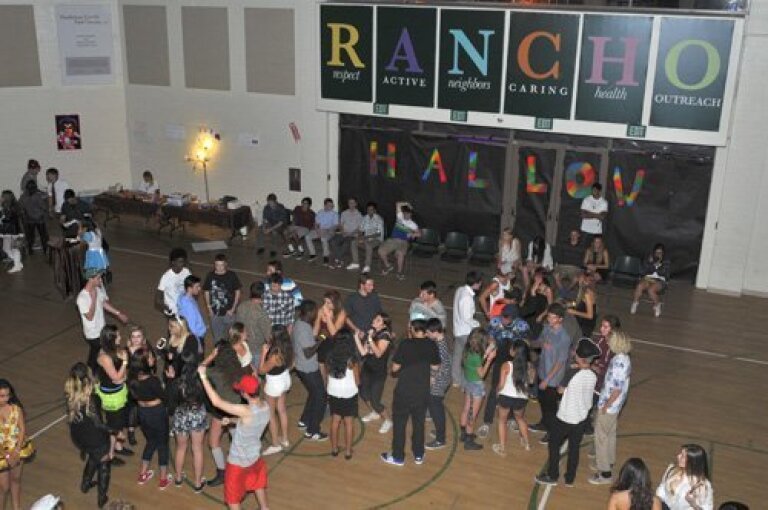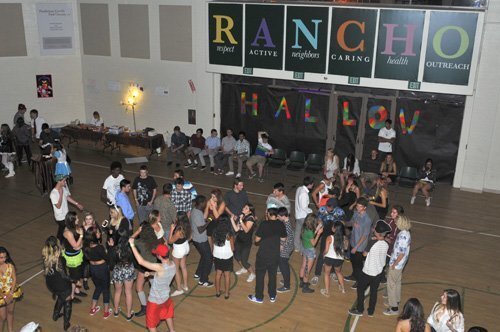 By Karen Billing
The Rancho Santa Fe Community Center gym transformed into a club for costume-clad high schoolers on Nov. 1, complete with loud music from live DJs and body painting. The party, known as The Hallow, was entirely planned by local teens Noah Levinson and Savannah Phillips as a way to provide a safe party for under-agers to enjoy a club atmosphere.
Noah, a junior at Canyon Crest Academy, and Savannah, a junior at Torrey Pines High School, have been friends since middle school, bonding over their shared love of music. Noah has been a DJ since he was 13 and Savannah has a passion for singing.
The pair organized the party not just for fun — a portion of the proceeds from The Hallow will go toward Stand Up For Kids, an organization that helps homeless teens.
"I've never done anything like this before, it was a completely unique experience," Noah said of the event.
"I never imagined that we would be able to put it all together and for it to turn out as cool as it did," Savannah said. "It went off really well."
The idea for the event was set into motion when they were freshman, talking about how they were always too young to attend fun events and parties at clubs that often come with an over-18 or over-21 requirement.
"Even though we're under-age we still like to have fun and like to party, but we didn't get to enjoy that same atmosphere of a club," Noah said.
Finding a venue was the first big step when they got serious about having the party; they weren't able to find one the previous year. When Noah was able to secure the Community Center this year, the pair launched "full force" into planning, having six weeks to put it all together.
"We just went for it," said Savannah, who noted one of the hardest parts was publicity, making sure they could get the word out.
They put together a Facebook page and recruited friends at other high schools to hand out flyers for their event.
Their outreach campaign worked: At Friday night's party, they had teens from Canyon Crest and Torrey Pines, San Dieguito Academy, Cathedral Catholic, La Costa Canyon, Carlsbad and Westview high schools.
"We also had quite a large group from Rancho Bernardo," Noah said. " I was very pleased with the turnout because I wanted it to be not just our friend groups but for everyone to enjoy. When I saw people walking through the door that I'd never seen before it was very exciting."
Noah and Savannah tried to stay within budget for their party and still hire professional DJs. They were able to book three who donated a portion of their fees: Mr. Dee Jay, DJ Ala and DJ Ayla Simone.
"It was great to see everyone dancing," Savannah said.
Noah, who has been a DJ for local sweet 16 parties, bar and bat mitzvahs and some weddings, served as the event's fourth DJ.
"It was incredible," Noah said of his set.
The party also had Eyemax Threedee, who did fun airbrush bodywork on guests. Philly Soft Pretzel Company donated refreshments after the intended vendor pulled out at the last minute.
Savannah's brother helped serve as security, and Savannah and Noah's moms provided extra supervision at the event as well.
"We're really grateful for our mothers, they were so supportive of us and dedicated a lot of time to help us out," Savannah said. "We're really grateful for the venue, as well, for letting us fill it with a bunch of teenagers."
For the last couple months, Noah has been interning at Surf Dog Records and planning this event — as well as being around the recording industry — "opened new gateways of ideas" for him. He said he really learned how to plan, how to speak to people and really got a grasp of what is possible.
"The hardest thing was that there were so many pieces that had to come together. In the end they all webbed together and intertwined," Noah said.
"It was a lot of stress but it really paid off in the end," Savannah said.
The positive feedback they have heard has encouraged them to think about a second event. Noah hopes they might be able to put on another party during spring break and he hopes this time they might be able to donate 100 percent of their proceeds to charity.
"It was a fun event," Noah said. "We learned a lot from the challenges we had that will make the next one even better."
"I think [Noah's] a really amazing DJ and if he wants to go into that or event planning he would be successful," Savannah said. "He's really organized. And he knows what kids want."
---