Public invited to view cart-training classes at Laughing Pony Rescue in Rancho Santa Fe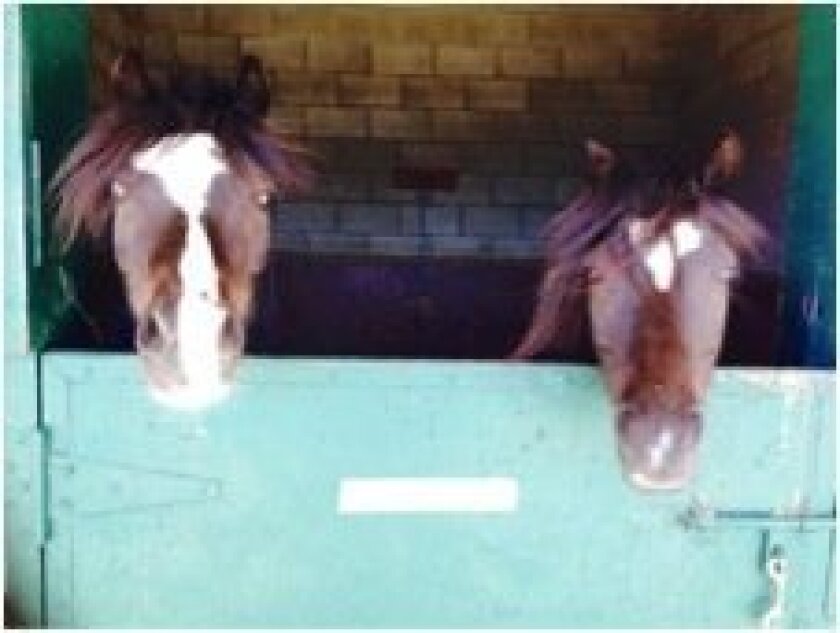 Bonnie and Clyde are ponies that were rescued by Laughing Pony Rescue of Rancho Santa Fe. Their owner had no money to feed them and she called Celia Sciacca, founder of the rescue.
While they are very cute and smart, they need a "skill" to make them adoptable.
The American Society for the Prevention of Cruelty to Animals (ASPCA) has generously awarded Laughing Pony Rescue a grant to fund their training, and the ponies will be trained to pull a cart.
Training sessions are open to the public and are held at 3 p.m. Mondays, Wednesdays and Fridays. If you'd like to watch any of these sessions, contact Laughing Pony for directions at laughingponyrescue@gmail.com.
Laughing Pony Rescue is a 501(c)3 nonprofit founded in 2009. It uses every penny received to care for its 15 rescue horses. The ranch depends solely on donations, grants and fundraising events. Visit the Facebook page (Laughing Pony Rescue) and the website at www.laughingponyrescue.com.
---