Ellen Karas, victim of 1998 U.S. Embassy bombing, speaks to Rancho Santa Fe Women's Fund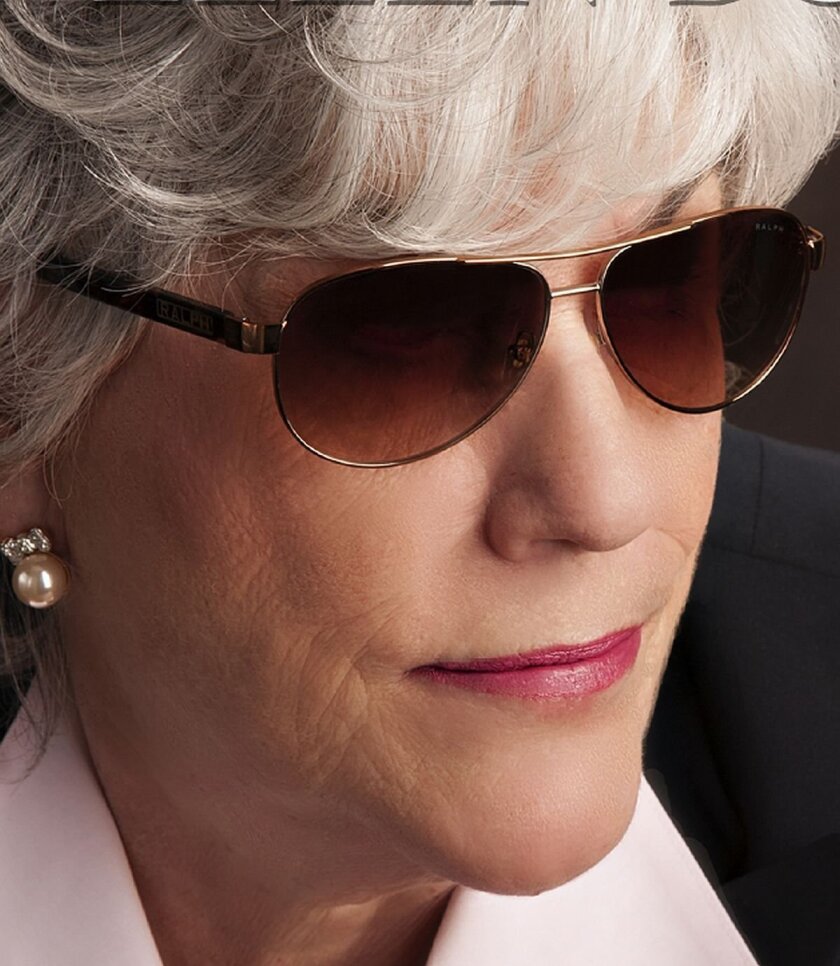 In 1998 Ellen Karas was living out all of her "Out of Africa" fantasies when she was on special assignment in Kenya with the U.S. Department of Commerce Foreign Commercial Service. Her dream trip became a dark, terrifying nightmare when she became a victim of the bombing of the United States Embassy in Nairobi.
Osama bin Laden and al-Qaeda were responsible for the attack which killed 213 people, including 12 Americans and left Karas permanently blinded.
Karas (formerly known as Ellen Bomer) shared her story of hope and everyday courage at the Feb. 24 Rancho Santa Fe Women's Fund meeting held at the RSF Golf Club. Karas also signed copies of her book, "Miss Gloria: A Survivor of Terrorism."
"Being blind is really just a characteristic," Karas said. "It's not one I would choose but blindness will not kill you.
"I'm here to share with you what it's like to wish for something and when it finally comes it's not in the way you thought it would be. You kind of just have to muddle through it and keep going," Karas said, stressing the value of stopping to think about the joy and the goodness that we get to experience each day.
In the 1990s, Karas moved to Saudi Arabia with her husband before the Gulf War, working with the Air Force doing government contracts with the Saudi defense forces.
"I loved my job," said Karas, who was there in Riyadh when the Scud missiles came in.
In 1993, she moved to Jeddah on The Red Sea and was working in U.S. Department of Commerce in Foreign Commercial Services.
In 1995, Osama bin Laden and his group bombed a U.S.-operated Saudi National Guard building in Riyadh. Five Americans were killed, some of whom Karas knew. After a 1996 bombing in Iran in which 19 U.S. servicemen were killed, people in Jeddah began to get nervous that they might be the next target.
In response, Karas' office moved across the street to the consulate in Jeddah, which was walled off and protected with heavy security. The office also conducted a simulation drill of a bombing, to prepare in the event of an attack.
"I'm getting chills thinking about this but you never know what's ahead down the road…I was 'injured' in the simulation and my pretend injury was that I was hit with glass in my left eye," Karas said. "That was pretend. And we all really didn't take it seriously. We should have. But we didn't."
In 1997, when things appeared to have calmed down, the office moved to a professional commercial building, which Karas said was great because it allowed local businessmen to access the building without having to go through levels of security.
A Washington, D.C. rep was so pleased with the building that Karas had helped design and decorate that he asked her to go to Kenya on special assignment to do the same thing at their foreign commercial service office, to make it more accessible to the community.
Karas had always wanted to visit Africa and was thrilled with the opportunity; her husband less so because he felt it was dangerous.
Karas had completed her 30-day temporary duty on Aug. 6, 1998 but was asked to extend her stay to prepare for the visit by the Secretary of Commerce.
On the morning of Aug. 7, she was in her office when she heard two really loud backfires. The last thing she remembers was her driver Moses jumping up to look out the windows.
When she woke up, she was laying on her back "like a sea turtle" — she could not see and she was pinned down by something and could not move. Her face, chest and arms were full of glass. All she could see was darkness and she was bargaining with God to keep just one eye; extremely frightened, she began to yell to let someone know where she was.
She felt hands lifting debris off her and pulling at her arm. She said she was self-conscious about her weight, apologizing to her small Kenyan rescuers about having to lift her.
She was in and out of consciousness and terrified as she was taken to the Nairobi Hospital on rough Kenyan roads where she could feel every painful pothole. Karas said she had a near-death experience, having a vision of her son, John, who killed in an auto wreck in 1987.
"I remember looking at him, feeling immediately at peace, I felt love surrounding me like a wonderful down comforter and there was no aches, no pain, no fear," she said.
The experience led her to believe that it was not her time and she became determined that she would not die from this.
She was transported to the Landstuhl Army Medical Center in Germany, where her husband, Don, was waiting.
Karas was the first to be medically evacuated to the Walter Reed Army Medical Center in Washington, D.C. due to the state of her injuries. Secretary of State Madeleine Albright flew home with the bodies of 10 of the 12 Americans killed in the bombing — she visited Karas in the hospital, held her hand and cried. Senator Bob Dole also visited and she could hear him crying.
It was upsetting to be laying in a hospital bed, unable to see and everyone who visited crying as if she were dying. She asked her husband why people were crying and how bad she looked. He painted a "gruesome" scene, telling her quite honestly that she looked like she had been in a bombing — she was badly burned, her face was swollen and her eyes were just slits — in a small miracle, she had no broken bones, just a dislocated elbow.
She went through a hard, long nine months in the hospital. At times she felt lost but she never lost hope.
"I went through what every wounded soldier goes through," Karas said. "I have such respect for these men who put their lives on the line for us so that we can have the freedom we have. We should never forget them. Never."
Karas went through extensive rehab and surgeries, going to the Louisiana Center for the Blind to re-learn how to live without sight.
Karas' life took another unexpected turn when she accepted the full-time care of her granddaughter, Allie, when she was just 13 days old. With the help of resources and aids, Karas learned how to care for a baby without the use of sight. The first time she successfully gave Allie a bath she felt like she had conquered a mountain. With tricks like putting bells on Allie's shoes so she would know where the youngster was, she has been able to "muddle through" and find the good for the last 18 years.
"There's times that are extremely difficult," Karas said. "But life is full of joys and we need to focus on those."
She still has emotional scars from the bombing, grapples with Post Traumatic Stress Disorder but said she is never hopeless. At times she is "downright aggravated" but never hopeless.
"Good has come out of the bombing for me. Being blind isn't exactly great. But I'm alive. I'm well. I can speak, I can dance. I even horseback ride. I can do almost anything," Karas said. "All the worrying is not going to give you one extra minute of life. You are not in control. The only thing you can control is your attitude. You really can't even control your breath. Your attitude and how you deal with other people is all you can control."
---