Rancho Santa Fe resident puts heart into making San Pasqual Academy a home for foster teens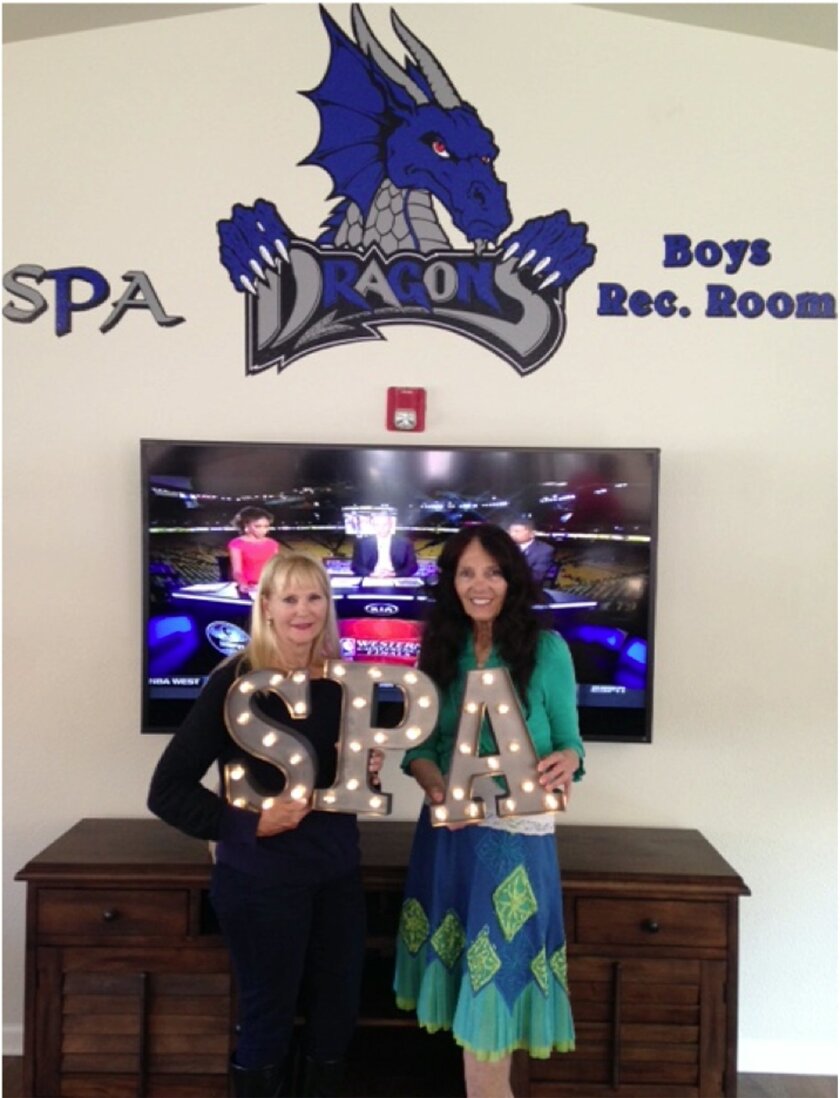 While many school seniors are enjoying prom and graduation, for some these rites of passage are beyond reach. With no parental support, foster teens are often unable to enjoy the experiences that other teens take for granted.
However, for those at San Pasqual Academy — the nation's only residential high school for foster teens — a local nonprofit is making sure that seniors don't miss out on these celebrations.
Friends of San Pasqual Academy have been supporting not only graduates but all teen students at the Escondido-based academy since the school opened in 2001, and officially as a nonprofit since incorporation in 2003.
Teri Summerhays of Rancho Santa Fe is vice president and a founding board member of the nonprofit with a mission to assist academy teens to become confident, productive adults.
The Friends aims to support the academic environment for every student and are dedicated to providing quality services that help "improve, empower and enrich the hopeful futures of the teens," according to their mission statement.
Summerhays is quick to acknowledge that the group receives an outpouring of help from many other organizations. "There is fabulous community involvement," she said.
Three local chapters of the National Charity League — Del Norte, Del Sol and San Dieguito — independently aid the Friends through donations and volunteer hours, along with Solana Santa Fe Elementary School, Teen Volunteers in Action and corporations and individual donors.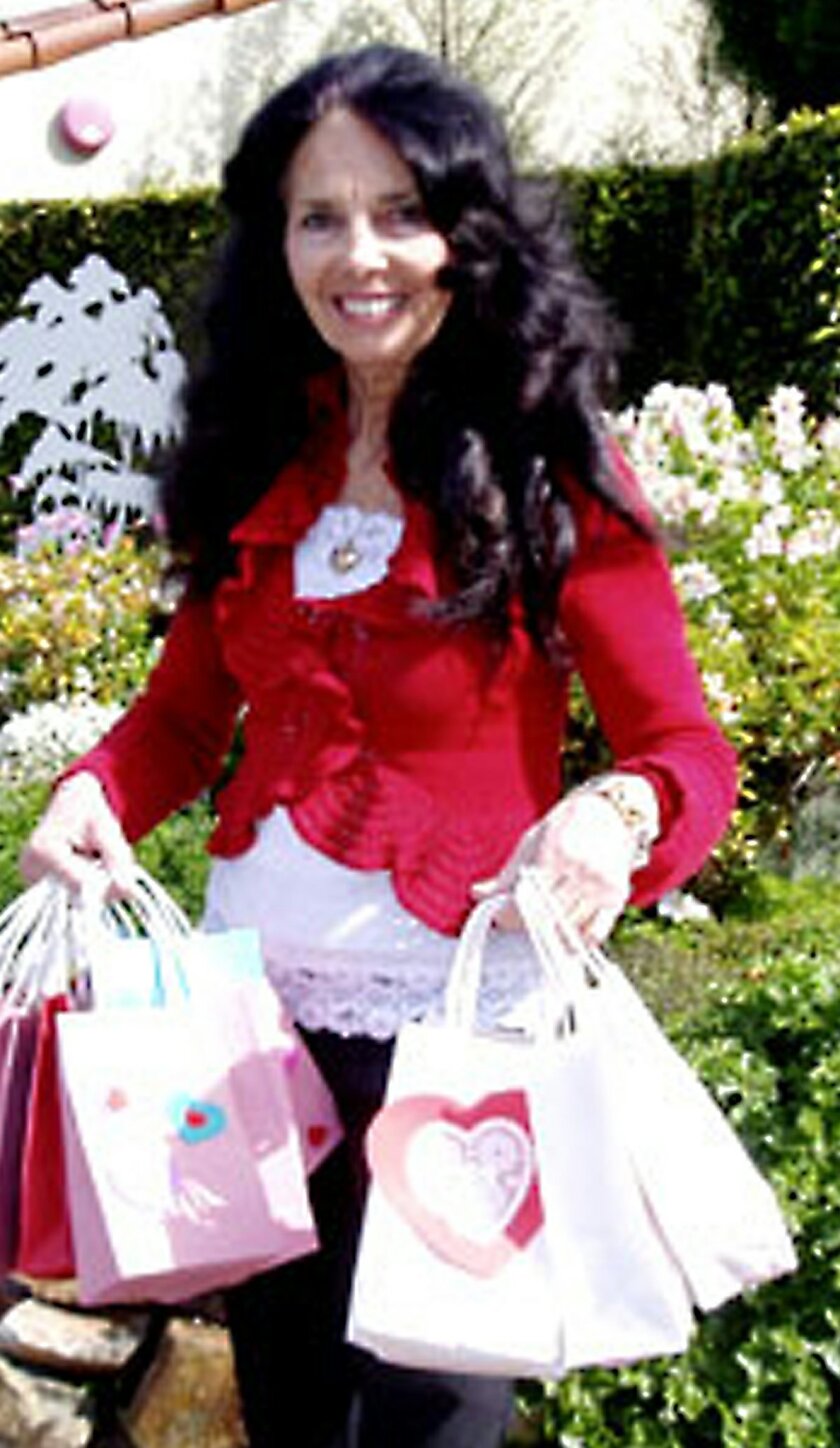 "I am the conduit who reaches out to all these organizations," said Summerhays.
For this year's academy graduates, several events have been planned and gifts donated.
Cleaned and gently used prom dresses were donated for the girls. For the boys, a local company supplied tuxedos, paid for by Friends. If an item doesn't fit, then a Friends volunteer takes the student clothes shopping, said Summerhays.
The Friends fund the prom, held at SeaWorld this year. They provide senior photos and yearbooks for all the students and also sponsor the seniors' graduation ceremony. "We rent the chairs, we provide and pay for the ceremony, and we also give scholarships to every graduating senior," said Summerhays.
They also provide a graduation brunch when gifts of handmade quilts, laptops and laundry baskets filled with everything that a college student might need are distributed, and board members take seniors out for a special dinner before graduation.
Throughout the school year, the Friends purchase letterman jackets for the athletes and host sports banquets for all of the sports, just like at any other high school.
"We also attend athletic events and cheer for the teams," said Summerhays. They provide athletic and cheerleading uniforms and help provide a full complement of extracurricular opportunities for the students.
The Friends continue to support students after graduation. "We don't want money to be the reason they can't get an education, so we give scholarships to help students financially," Summerhays said.
The academy's campus provides alumni housing decorated by volunteers from the National Charity League. Graduates can live there during the winter break or the summer if they have no place to go home to, said Summerhays. These cottages are turn-key, with everything provided: furniture, linens, kitchen supplies and more.
The Friends recently completed a renovation of the boys' recreation room; they renovated the girls' recreation room earlier in the year.
The spacious front porch of Summerhays' home is constantly filled with donated gifts for academy students. "It's kind of a joke that there's always something there, ready to be delivered," commented Summerhays.
"Since I'm like a clearing house for all these items — because San Pasqual is a closed campus — people bring their donations to me. As I see what's coming in, I make it work; if I don't have enough, I provide more," Summerhays said.
During the holiday season, pajama pants and stockings stuffed with gifts are supplied and a holiday party is organized. For Valentine's Day, there are boxer shorts and gift bags.
In spring, the Friends supply hygiene bags, and in the fall, duffle bags. Students can "shop 'til they drop," selecting donated back-to-school supplies laid out like a store in the school media center.
There are celebrations for everyone's birthday. "We give a gift certificate, birthday cards, and we give money to the school to buy a cake," Summerhays said.
Although the founding board decided to be a non-gala organization, over the past two years two events have become so popular that they will probably remain as fundraisers. Spring brings the Tee It Up for Teens golfing event, and fall brings a penning event called Teens, Jeans and Dreams, which will take place on Sept. 12 at the Del Mar Fairgrounds.
"It has been such a blessing to be involved with Friends as long as I have because I've seen what happens," Summerhays said. "I've seen lives changed and productive citizens come from children that were at the height of abuse, kids who may come to school not having been in school for a couple of years.
"It's really cool to see what these kids can do if someone just gives them a chance."
Visit www.friendsofsanpasqualacademy.org.
---