Golf course enhancements completed at The Bridges at Rancho Santa Fe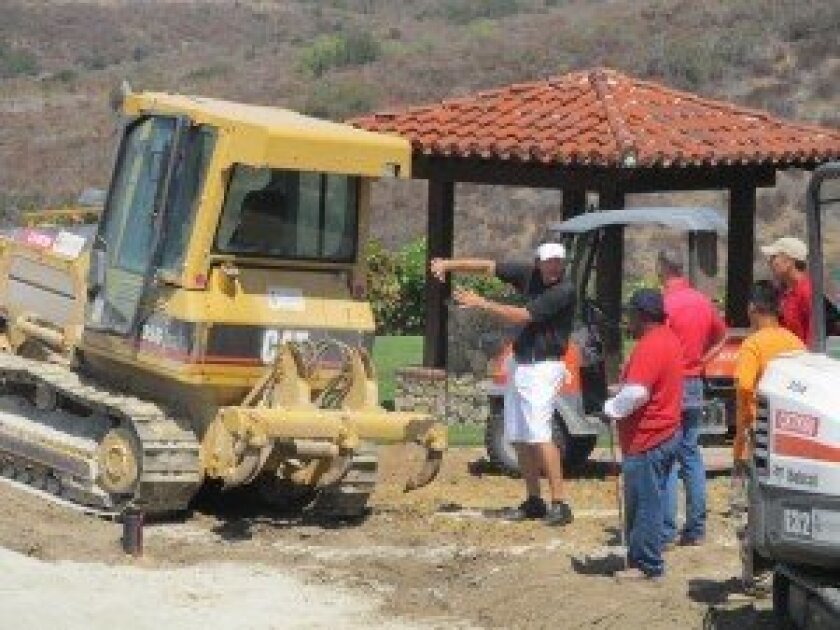 At one of the most stunning golf courses in Southern California — where foot- and cart bridges swoop across deep canyons, and greens nestle into rolling hills — the details cannot be overlooked amidst the beauty, says Ken Ayers, development manager of The Bridges at Rancho Santa Fe. After completing an intensive schedule of upgrades recently, he reflected on the comprehensive package of improvements at The Bridges Club.
"We spent the summer implementing changes that help us maintain our status as one of the premier private courses in the West," said Ayers, who noted that Golf Digest's 2013/2014 "Best in State" ranking places The Bridges as the top golf venue in San Diego.
Some of the upgrades at The Bridges are subtle, such as a reconfigured tee box that improves the alignment and visual aesthetics on hole 17. Other changes are on a grander scale, creating an entirely new look at this iconic course that has hosted the likes of Tiger Woods, Sergio Garcia, Ernie Els, and Phil Mickelson, a member at The Bridges.
"Phil was kind enough to share his vision and guidance on how our new chipping and practice area should be built," said Ayers. "It now replicates most aspects of the full-round experience. Golfers are now enjoying our practice facility almost as much as playing an actual round."
Improvements at The Bridges:
• Renovations to the warm-up range tee box and the short-range tee box included removal and replacement of four inches of sand (and adding additional) on each teeing surface. Both teeing areas were laser leveled during the creation of approximately 2000 square feet of tee surface.
• Located just below the clubhouse, the new USGA chipping green satisfies the most demanding golfer via improved "reads" onto the green along with a bunker that provides a sight line to the target.
•An existing white tee box on hole 17 was remodeled, while hole 18 received new white and red tee boxes and additional landscaping.
• Specific bunkers were improved to address access and visual aesthetics, including the right fairway bunkers on hole 9, the greenside bunker and greenside landing area issues on hole 6, and the hole 3 right side bunker.
• The parking area adjacent to the men's locker room was repaved.
"A great golf course is the sum of hundreds of details," said Ayers. "Here at The Bridges, we are constantly asking ourselves how we can improve the experience for our members."
For membership information, contact Gordon Cooke at 858-756-8055.
---