Community Concerts of Rancho Santa Fe announces performers for 2013-14 season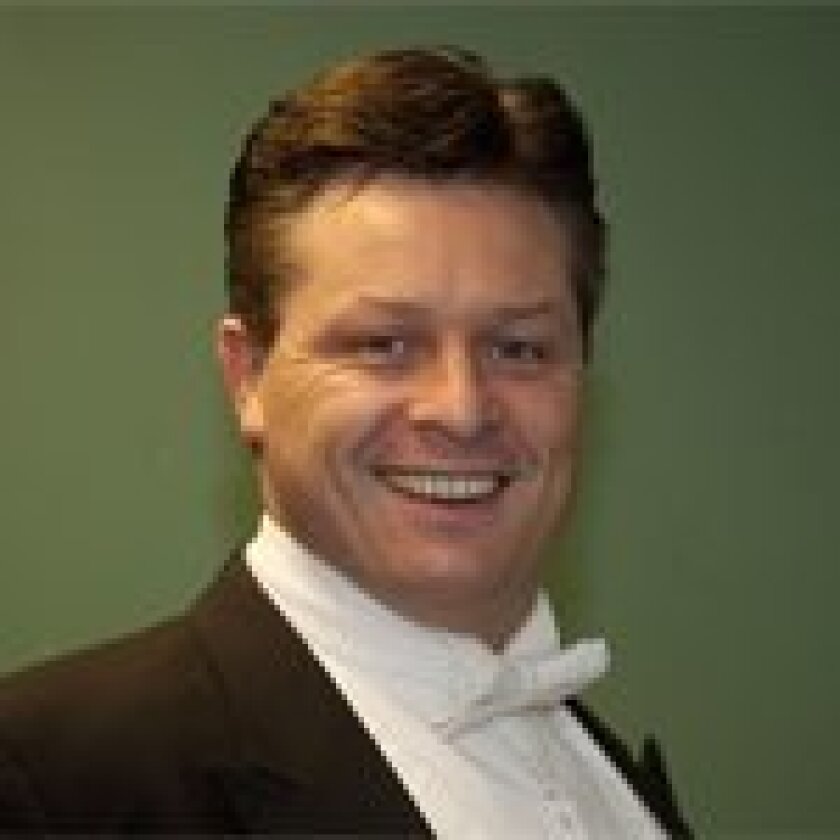 By Gail Kendall, President CCRSF
As the season comes to a close on March 22 with Side Street Strutters, Community Concerts of Rancho Santa Fe (CCRSF) is excited to announce next year's season of fantastic musicians and performers. Community Concerts will be entering its 14th year of offering an eclectic variety of musical performances for the residents of Rancho Santa Fe and nearby communities, only minutes away from home. Each summer, board members travel to Nashville, Tenn., to hear approximately 40 groups audition over a three-day period. The board then decides which four concert groups will please the audience the following season, a year and a half in advance – a daunting but exciting challenge! For its 2013-2014 season, CCRSF again offers an eclectic selection of performers, listed below.
•Anthony Kearns
was recognized in 2010 by the Irish Music Association as the "Best Irish Tenor" in the United States, United Kingdom and European Union. Kearns is also a notable opera performer, appearing in feature roles across Europe and North America. Accompanied on piano, the strength and tenderness of his voice captures the spirit of classical opera, popular song and the traditional music of his homeland.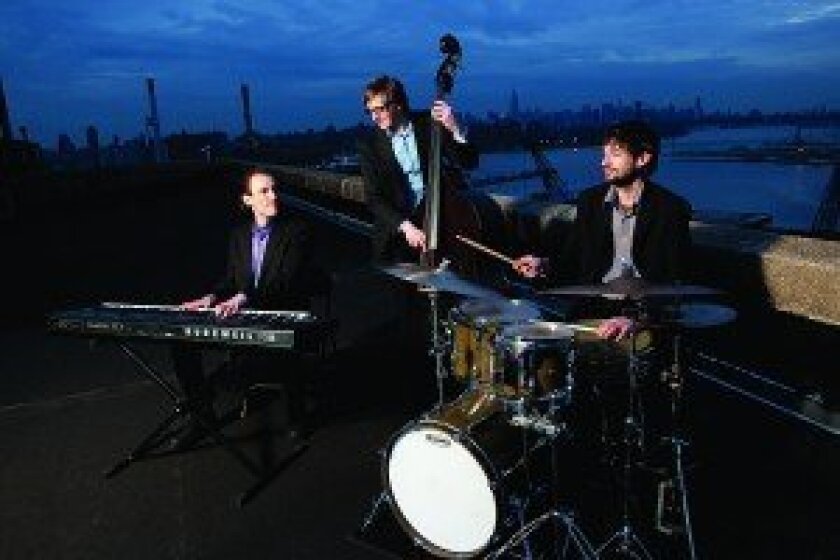 •Next is Jesse Lynch's Jazz 101.
Jesse Lynch has played piano for popular veterans Daniel Rodriguez and The American Tenors and has wowed his own audiences playing everything from Beethoven and Bop to free jazz and contemporary compositions. His trio leads audiences on a journey through the evolution and history of jazz using music and multi-media presentation in his touring program called "Jesse Lynch's Jazz 101." They will crank up the heat with explosive energy and electrifying technique playing the exciting sounds of Joplin, Charlie Parker, Louis Armstrong and other jazz greats.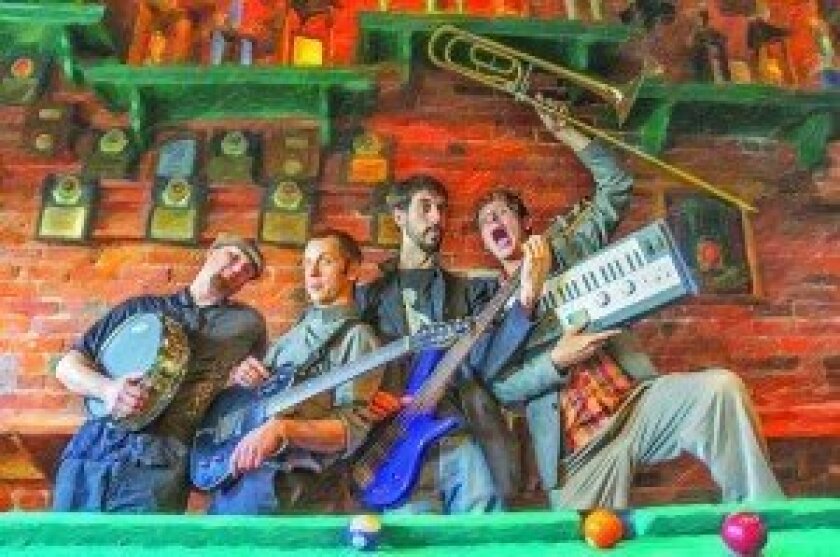 •Locust Street Taxi
is a group of musical geniuses from Washington State that offers outstanding musicianship, well-crafted memorable songs and an infectious exuberance. They have been compared to the likes of Barenaked Ladies, Sublime and Big Bad Voodoo Daddy.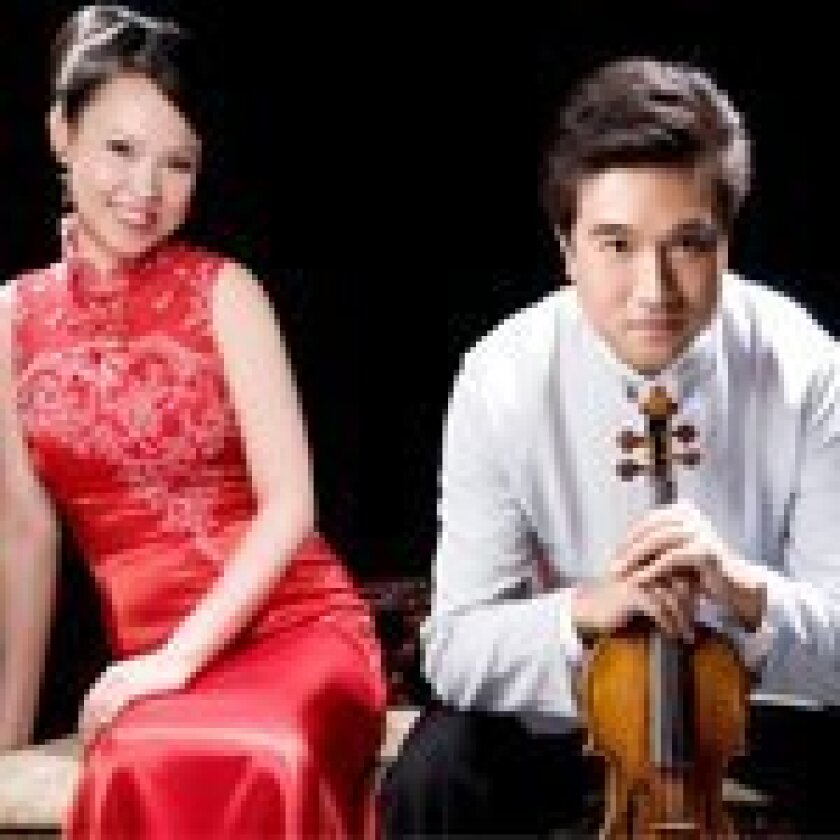 •Yang and Olivia Liu
are virtuosic talents who offer an unforgettable evening on the piano and violin. While in school in China, each won gold medals in national competitions. Mr. Liu earned honors in the prestigious International Tchaikovsky Competition in Moscow. Mr. and Mrs. Liu have appeared together internationally and in the United States highlighted by performances at major festivals and venues such as the Kennedy Center, Brazil's Oficina Music Festival, Portugal's Algarve Music Festival. Their classical and traditional Chinese program demonstrates technical brilliance and virtuosity while communicating their message of faith, love and joy. The Lius will perform in the beautiful Village Church Sanctuary, following the pre-concert festivities in the Fellowship Hall.
Season tickets for all four concerts are $200 for Early Bird purchase thru June 30; $225 after June 30 and $75 per single concert. Children accompanied by adults have free admission. As usual, the doors will open at 6:15 p.m. for all to enjoy wine, generously provided by Northern Trust, heavy hors d'oeuvres and social time with their friends.
The new season will be available for purchase on March 22 at the Side Street Strutters' performance. CCRSF appreciates checks but also accepts Visa and MasterCard. Online sales will be available thru the website: www.ccrsf.org. Ticket prices remain very low thanks to the advertisers and loyal donors. Community Concerts of Rancho Santa Fe is a 501(c)3 Non-Profit organization; all donations are tax deductible and may be given through the website as well. The musical quality has grown and the nice extras available during the social pre-concert time are thanks to these donations. As a thank you, reserved seating is offered for donations of $500 and above and program recognition is given for donors of $100 and above. Donors of $1,000 and up may meet the performers in a post-concert private residential social gathering. Ticket purchases and donations may be mailed to CCRSF, P O Box 2781, Rancho Santa Fe, CA 92067-2781.
---