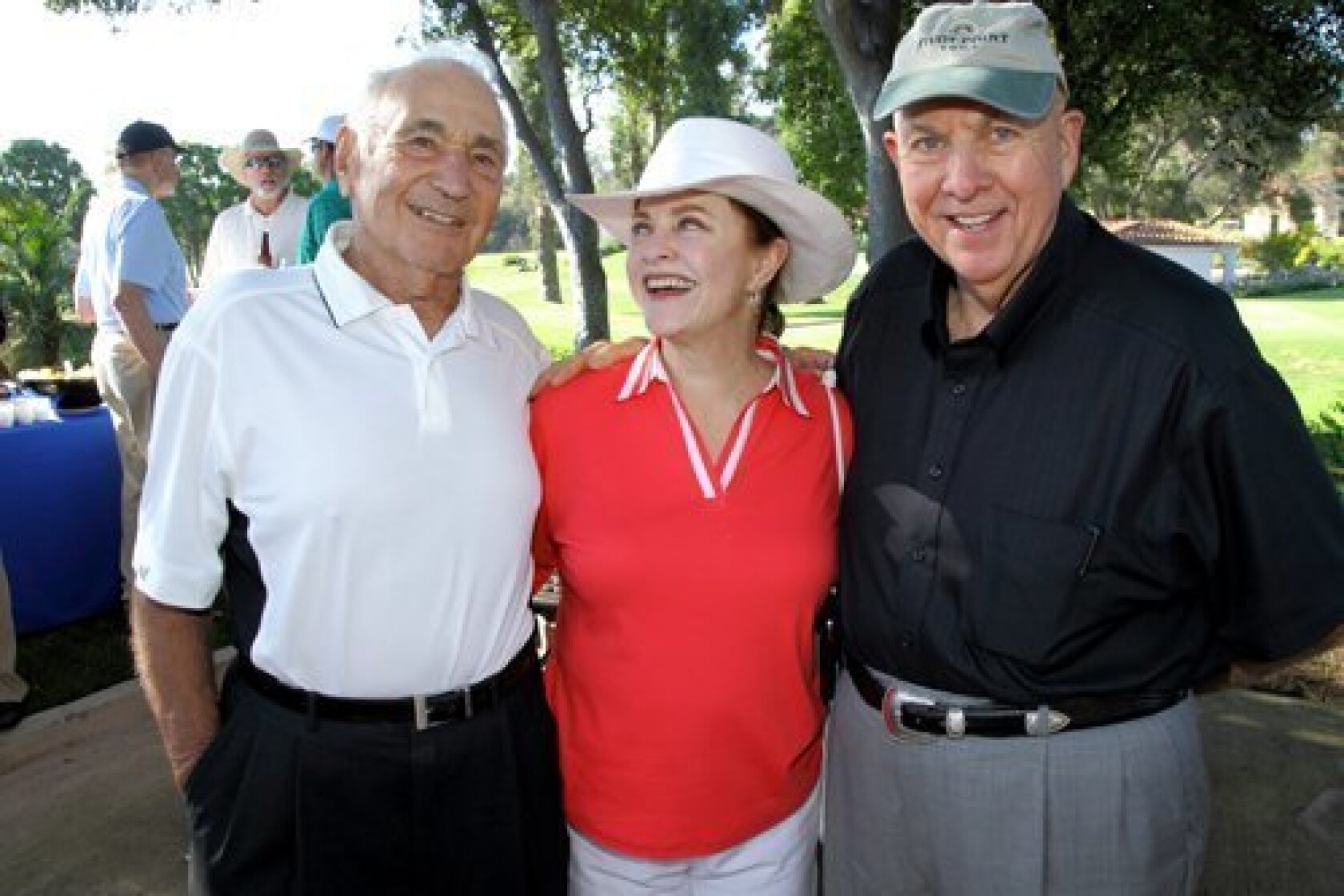 Rancho Santa Fe Golf Club honored its Pro Emeritus Chuck Courtney this past February with an evening of celebration, titled "Legends of Golf."
The unveiling of the bronze plaque honoring Courtney took place in the short game practice area of the club on July 20. The event included a wine and cheese reception.
Also highlighting this celebration was the introduction of the inaugural recipients of the Chuck Courtney Honorary Scholarships. Two local students received their awards and met the event attendees. This scholarship program was made possible thanks to Bob Baker, who added a $25,000 Challenge Gift to make the scholarship fund truly viable. Club members matched these funds and then again some. The RSF Foundation set up the Scholarship Fund.
Photos/Jon Clark
---