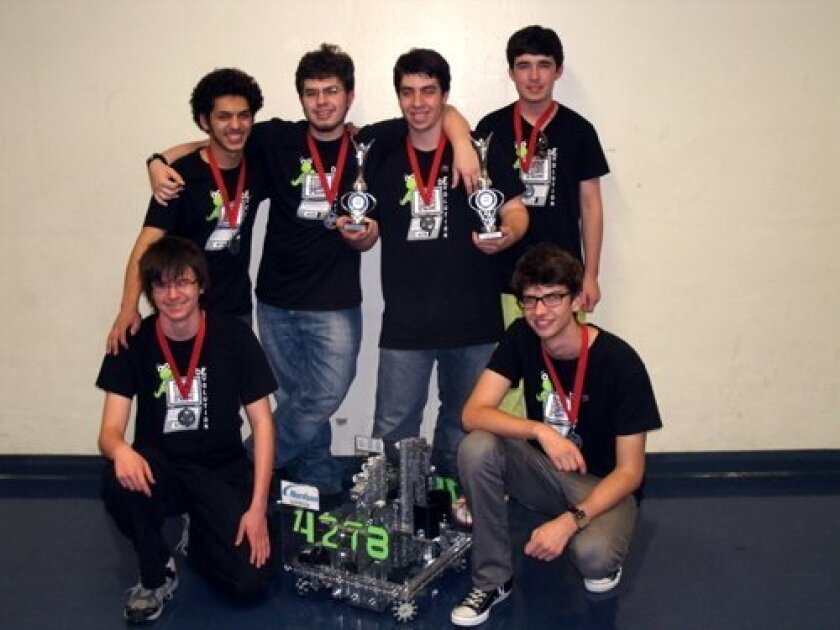 Canyon Crest Academy's De-Evolution robotics team was named champion at this season's first qualifying tournament held in Pasadena on Nov. 17.
Undefeated the entire day, De-Evolution was also named the winner of the PTC Design Award, which recognizes innovative designs that incorporate functional and aesthetic elements.
De-Evolution was also one of three teams nominated for the coveted Inspire Award and the Rockwell Collins Innovate Award, both of which celebrate unique design, elegance and creativity.
Winning the Pasadena tournament qualifies De-Evolution to compete at the Greater Los Angeles Region Championship Tournament on March 2 in Monrovia. A win at Regional will qualify De-Evolution to compete at the World competition in St. Louis in April. De-Evolution placed second internationally two years ago.
De-Evolution is a FIRST Tech Challenge team. FTC teams are limited to 10 students in grades 7-12. FIRST (For Inspiration and Recognition of Science and Technology) is an international robotics competition founded by inventor Dean Kamen to inspire students to excel and pursue careers in engineering, science and technology.
---