Rancho Santa Fe resident named '2016 Person of the Year'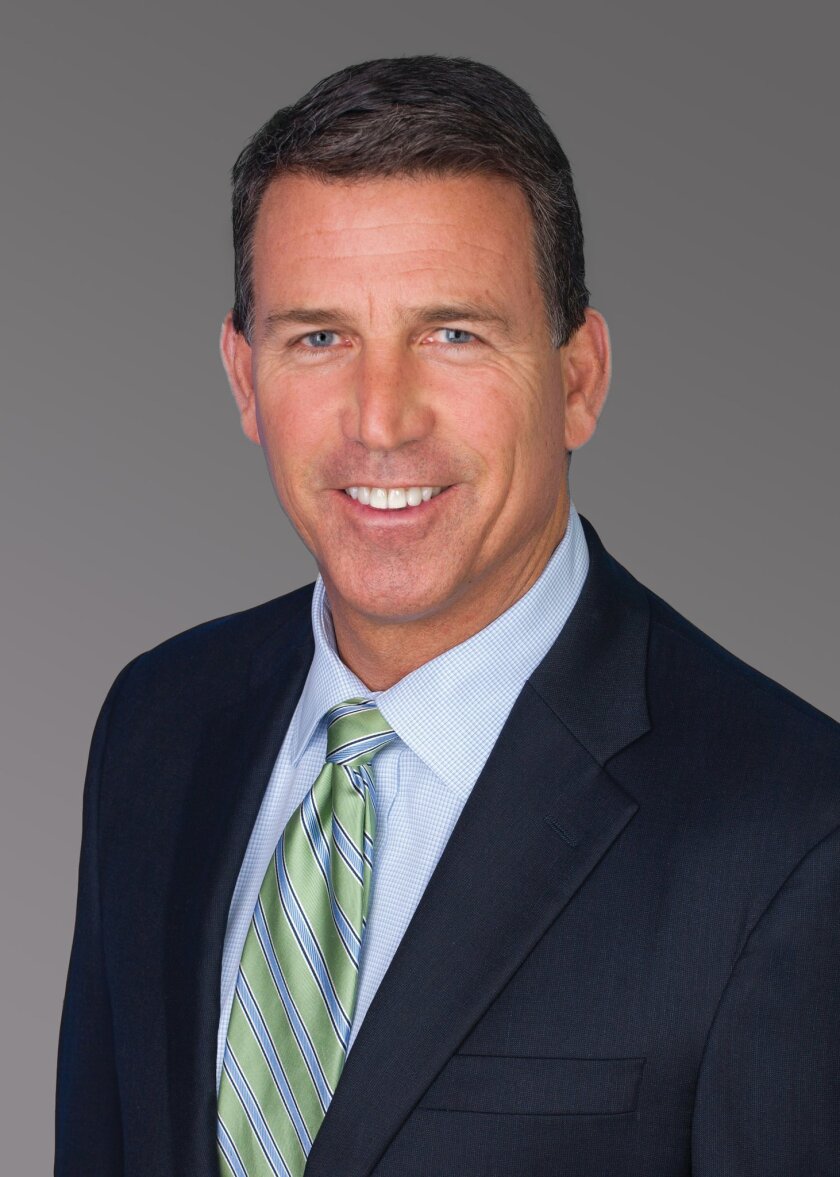 Big Brothers Big Sisters of San Diego County (BBBS of SDC), the leader in providing one-to-one mentoring for children facing adversities, announced recently that RSF resident John Frager, executive managing director of CBRE, has been selected as the "Person of the Year." Frager will receive his award at "Big Brothers Big Sisters 54th Annual Gourmet Dinner" on Oct. 20, 2016, which will be held at the Hyatt Regency La Jolla at Aventine.
Frager has been a longtime supporter of BBBS of SDC. He has been a member of the Big Brothers Big Sisters of San Diego County Board of Directors since 2003 and served as the organization's board chair just as the 2008 financial crisis hit San Diego. He fearlessly helped the agency forge ahead despite many challenges to assure it maintained the same level of service to San Diego children. Frager's commitment was clearly displayed when he agreed to an unprecedented third term to continue building organizational strength. He is regarded as a valuable mentor by his community constituents, including the BBBS of SDC staff, for his ongoing teaching of best business practices, process improvement and stakeholder engagement.
"I am honored and humbled to be recognized as the 'Person of the Year' by Big Brothers Big Sisters," said Frager. "It is a significant organization that positively impacts the youth in our community who are facing adversity and need our guidance. The meaningful mentorship program changes children's lives for the better and I am happy to have been a part of this program for 12 years."
As the executive managing director for CBRE's San Diego business, Frager oversees more than 250 real estate professionals in four office locations. Frager also leads CBRE's Technology & Media Practice, an advisory group made up of 45 industry experts covering the top technology markets across the globe.
Frager also supports numerous charitable and community endeavors. He is currently on the campaign cabinet for Scripps Prebys Cardiovascular Institute, a Heart Walk cabinet member for the American Heart Association, a member of the CEO Organization and the educational chair and board member of the World Presidents' Organization. He is a recipient of the "Exemplary Service Award" by the San Diego Business Journal at the Most Admired CEO award ceremony in 2008.
After earning his degree in business administration from the University of Southern California in 1980, Frager spent six years serving his country as a member of the United States Navy.
Deborah Condon, BBBS of SDC's president and CEO said, "John's recognition as 'Person of the Year' is well earned. His mentorship of staff and volunteers has helped shape the agency into a more efficient, effective organization that has greatly reduced the time a child must wait for a mentor and expanded its reach to more children in need."
Big Brothers Big Sisters Persons of Year award winners are community leaders, both in the business world and philanthropically, who have demonstrated an outstanding commitment and concern for Big Brothers Big Sisters and the cause of mentoring our community's youth. Former Persons of the Year have included many esteemed community leaders including: Dr. Peter Farrell, Founder & Chairman of ResMed (2015), Michael Stone, Founder and managing member of Freestyle Investors (2014),James Brennan, CEO of Enlightened Hospitality (2013), Ron Fowler, Chairman & CEO of Liquid Investments Inc. and Executive Chairman of the San Diego Padres (2012), Linda Lang, President/CEO of Jack in the Box (2011), A group of San Diego Leaders who founded BBBS of SDC in 1961 (2010), T. Boone and Madeline Pickens, philanthropist/entrepreneurs/advocates (2009), Rick Valencia, Founder of ProfitLine (2008), and former NFL Super Bowl player, Roman Oben (2007).
For more on the 54rd Annual Gourmet Dinner go to: www.SDBigs.org/GourmetDinner
---