Big Brothers Big Sisters 'Person of the Year' Celebration
1/13

Big Brothers Big Sister Celebration ()
2/13

Big Brothers Big Sister Celebration ()
3/13

Big Brothers Big Sister Celebration ()
4/13

Big Brothers Big Sister Celebration ()
5/13

Big Brothers Big Sister Celebration ()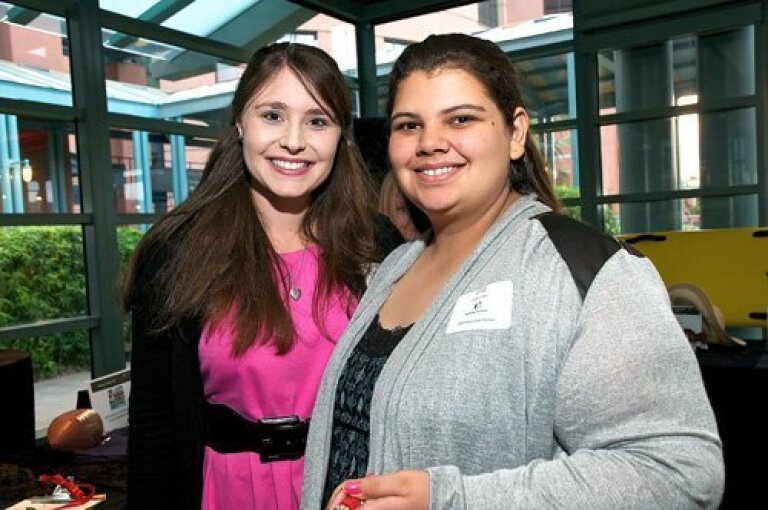 6/13

Big Brothers Big Sister Celebration ()
7/13

Big Brothers Big Sister Celebration ()
8/13

Big Brothers Big Sister Celebration ()
9/13

Big Brothers Big Sister Celebration ()
10/13

Big Brothers Big Sister Celebration ()
11/13

Big Brothers Big Sister Celebration ()
12/13

Big Brothers Big Sister Celebration ()
13/13

Big Brothers Big Sister Celebration ()
Big Brothers Big Sisters of San Diego County hosted its 51st annual Gourmet Dinner on Oct. 24 at Hyatt Regency La Jolla at Aventine, where James Brennan, CEO of Enlightened Hospitality Group, was recognized as its "Person of the Year." Brennan is a former Big Brother and a long-time board member.
The night began with cocktails and seafood, sponsored by Donovan's, and a silent auction with 50 items. The program that followed was emceed by
celebrity chef Brian Malarkey, and included a live auction of 10 incredible
experiences, an address from Brennan, an inspiring video, and a cigar and brandy after-party.
Photos/Carol Sonstein.
---