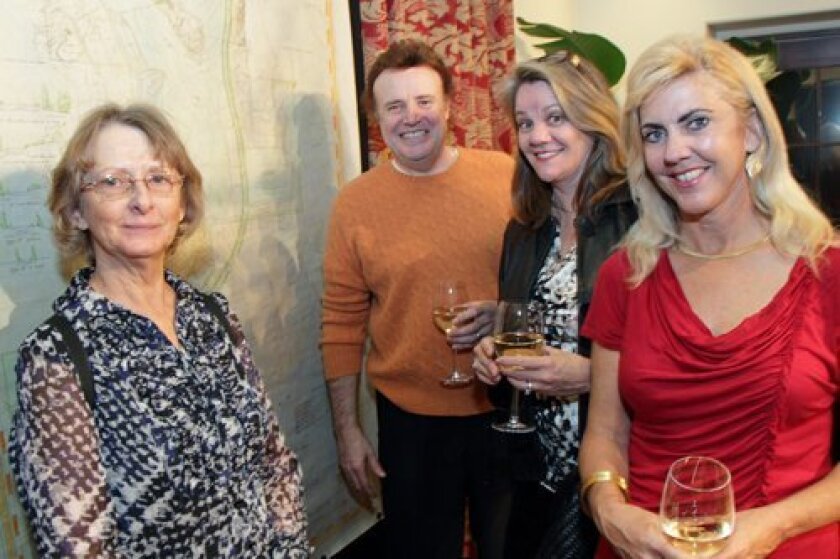 A special event featuring the original 1929 Rancho Santa Fe Master Plan map was held Feb. 28 at the Rancho Santa Fe Golf Club.
At an auction in New York City last year, local antique map dealer Barry Ruderman acquired a massive map, in near pristine condition, showing the original Master Plan for Rancho Santa Fe and Solana Beach (labeled "La Costa" back in the day). The map was acquired from the estate of nationally recognized city planner and author of the Rancho Santa Fe Protective Covenant, Charles H. Cheney.
Rancho Santa Fe natives Erin Weidner and Jason Mubarak, of the Rancho Santa Fe Group at Morgan Stanley, brought the idea to Rancho Santa Fe Golf Club General Manager Al Castro, along with Golf Club members Janet Christ and Leslie Barone. Castro was enthusiastic and supportive of holding the map evening at the club.
Ruderman spoke about the history, and the acquisition, of the map.
Photos/Jon Clark
---