Rancho Santa Fe Association Board Biz: Water management still challenging, but progress seen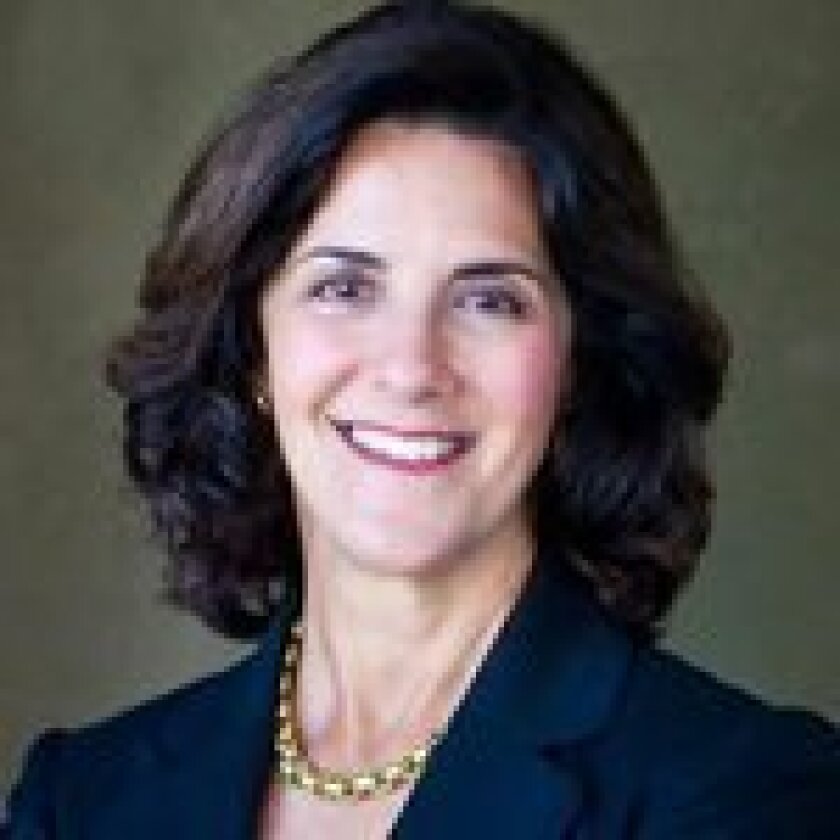 The most important issue facing us as a community continues to be water. At every level, we are all trying to meet the challenges of the current situation.
As residents, we have cut our water usage dramatically to adhere to the state-mandated cuts and the Santa Fe Irrigation District (SFID) allocation program. As you know, the state target is to cut usage by 36 percent from 2013 levels. Many of us have decreased our water usage by more than 40 percent, including the Rancho Santa Fe Golf Course, which has slashed its water use by 45 percent. Arnold Keene, our manager of Parks and Recreation, reports that the Association has also cut usage by 45 percent. We're keeping an eye on all of our precious resources, and Arnold is working with arborists to ensure our treasured trees survive this drought.
The RSF Golf Club has established its own Water Committee. That group is researching options for obtaining secondary water for the course, whether it be reclaimed water or well water. Our Manager, Bill Overton, is coordinating efforts with the Golf Club as they engage with SFID and CSD to pursue a long-term solution.
At the board level, we have met with several of our state assemblymen to discuss long-term funding for infrastructure projects for water from "purple pipe" or indirect potable reuse.
Manager Overton and I have frequent conversations with SFID Manager Mike Bardin and SFID Board President Mike Hogan to make sure our efforts are coordinated.
Mike Hogan reported to me that SFID is currently conducting a "Cost of Service Study" that includes options for managing drought response in the future. SFID board workshops are being scheduled in the near future to discuss the "Cost of Service Study" and will include the opportunity for public input.
Regional water district representatives were at a San Diego County water meeting with Gov. Brown in August. In their direct talks with him, they requested that changes be made to the allocation program to reflect the water conservation and water supply investments made by the local and regional water suppliers across San Diego County. At that meeting, the governor signaled that changes would be made in the state mandates early next year. We have asked SFID to allow us to collaborate with them on any changes they might make to their allocation program. As we all strive to find long-term solutions, this board will continue to provide input to SFID and to state representatives on your behalf.
I'd also like to briefly update you on something much more fun and positive. The Village Planning Task Force, which I introduced last month, has met several times and is hard at work.
To better reflect its purpose, the Task Force has renamed itself the Village Revitalization Task Force. The group is pursuing the vision laid out in the 2006 Village Master Plan: "To foster a renaissance of the Village as the civic, cultural and commercial heart of the community."
Chaired by LaDonna Monsees, the Task Force will study challenges and opportunities of Village life, as laid out in the 2006 plan, including ways to increase parking, add retail (with special focus on a market), improve pedestrian access, improve vehicular traffic patterns, and enhance and expand parks and gathering places. These efforts will involve examining changes and improvements to infrastructure as well as county zoning. At the end of the process, which we hope will be no more than six months, the Task Force will bring its recommendations to the community and to the board.
While the Task Force is working toward solutions, it also understands the importance of providing the community with a reason to visit the Village and experience just what a "revitalized Village" might feel like. The Task Force has created a new subcommittee called the Village Vibrancy, which will bring activity and a fun "vibe" to the Village.
The Village Vibrancy Subcommittee has two creative and energetic co-chairs in Janet Christ and Sarah Neal. To help create those experiences, the Association has contracted with the firm SLP Urban Planning, run by our own Covenant resident Stacey Pennington. The group is planning a series of events and will gather resident input on what they hope for and envision the future of the Village to be.
Our first events will be lively Saturday morning gatherings for the whole family on the green areas off Avenida de Acacias. The events will complement the "Secret Car Club" and will be held a couple of times a month beginning Sept. 26. Look for food trucks, lawn games, children's fun and more.
We're also planning larger seasonal events, such as an Oktoberfest, complete with a biergarten, music and food. We're still planning the fun, and you'll want to mark your calendar for Sunday, Sept. 27, for this event. Look for Halloween and Winter Holiday events to follow. Join in and watch our Village come to life!
ann.boon@me.com
---
Get the RSF Review weekly in your inbox
Latest news from Rancho Santa Fe every Thursday for free
You may occasionally receive promotional content from the Rancho Santa Fe Review.