Opinion/Letters to the Editor October, December 2022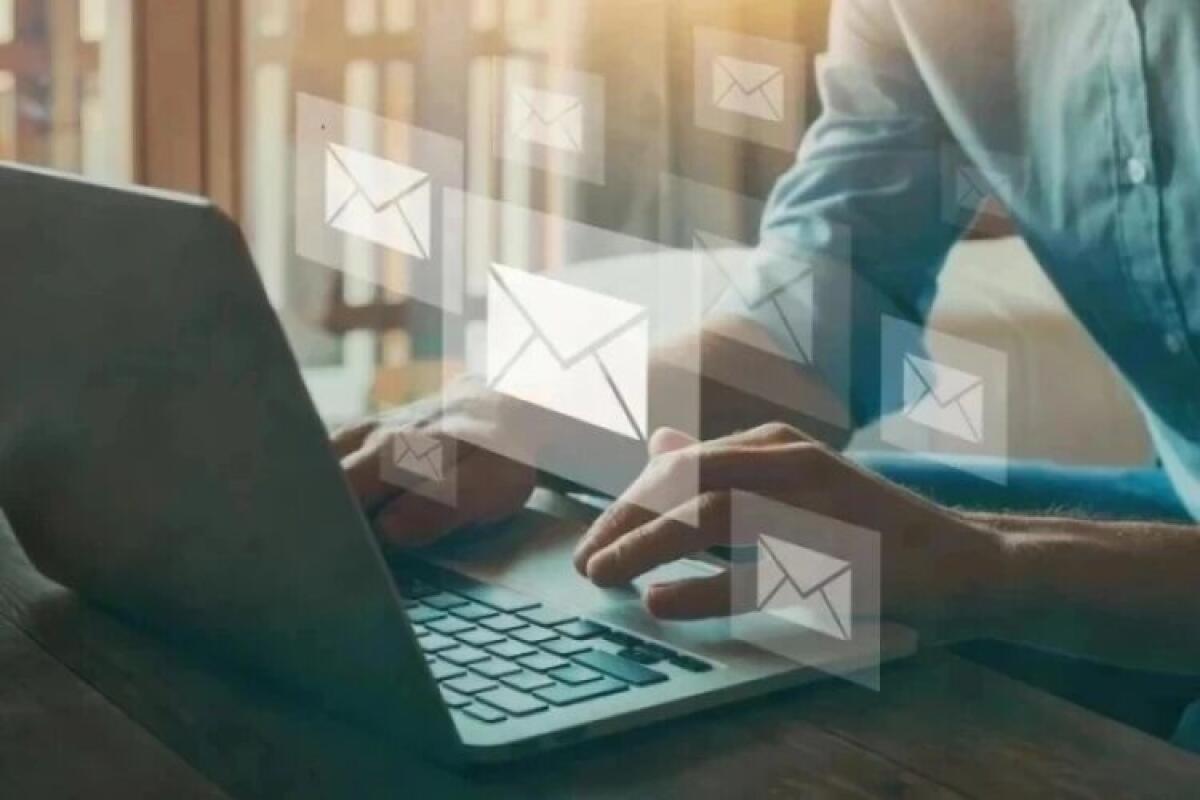 Oct. 6 issue:
New SDUHSD contract: If one peels back the skin, the picture is always more complicated
I feel that Marsha Sutton's article commenting on the new San Dieguito Union High School District (SDUHSD) contract begs for some context. Full disclosure, I recently retired after the 2021-22 school year after 31 years teaching History at Oak Crest. A school year, by the way, where we teachers worked without a contract. In all my years, typically, a new contract would have been negotiated and approved during this past spring semester. Depending on the month, salaries and bonuses would be paid retroactive to the previous January. But because of the intransigence of Mr. Allman and Mrs. Muir, the new contract wasn't approved until this new school year (2022-23) had already begun. So to say that $3,000 is going to teachers who no longer work in the district is shamefully disingenuous. It's true but not really accurate because the new contract covers the Spring Semester of 2022 during which I was an employee of the district.
Ms. Sutton also bemoans these payments while the district is running a deficit. While this may be true, let's also look back over the tenure of Mr. Allman and Mrs. Muir. I have a couple of questions. Over the last three years, how many lawsuits have been brought against this dysfunctional school board or initiated by the school board and at what cost? Because of all the legal issues facing the board, they had 1-2 attorneys on hand for every board meeting. At $500 an hour it adds up. On top of that, before Allman and Muir arrived the board averaged around 20 board meetings a year. Under the leadership of those two, there were around 80 meetings in two years. Maybe Mrs. Sutton could write about the astronomical legal bills paid by the district because of the shameful conduct of Mr. Allman and the school board in general.
Finally, by my count, this district paid salaries to two former superintendents who, you guessed it, no longer worked in the district. And how much money was paid to a Texas firm to search for a new superintendent only to choose Dr. Ward who was living in North County San Diego? By the way, this school board fired her within a year
Again, the facts presented by Mrs. Sutton only address one side of the story. The false narrative of greedy teachers and unions are always easy low hanging fruit. But if one peels back the skin, the picture is always more complicated.
Geoff Westermeyer,
Carlsbad
Oct. 27 issue:
School board elections
Having worked closely with Roger Rowe on the Rancho Santa Fe School board for 12 years, I picked up a few pointers from him on how to promote excellence in teaching and learning, how to keep parents satisfied and how to motivate students. It wasn't always easy. We had no music, art or computer programs back in the late '80s and '90s when state funding was nonexistent. So we, also as PTO members, started the Cap and Gown Society, and raised $54,000 that first year, instead of a feeble $6,500 from PTO bake sales. Finally we were able to fund, through the PTO, the programs our students so sorely missed. Later we started the School Foundation and it took off from there. Bravo to the generations of parents who have added and enhanced the two fundraising arms of our public school.
In those days and through the years following, we often ranked in the top 1-5 in many subjects across the county and even the state, but like the current crop of parents, teachers and administrators, we had our problems. I remember a few years when we had our math challenges in 7th and 8th grade, but we fixed them, and the exodus by some to private schools seemed in the end, unwarranted.
Roger always believed that a healthy school district should be in balance, with board members from all walks of life, teachers who care, and an engaged PTO, but what he didn't believe, and neither do I, is that a school district is a business and should be run as such. It is so much more than a business, just like our children are so much more than students.
During campaigning time, divisiveness and politics should stay out of the discussion among those running for the school board. Our children are watching. Those who understand the dynamics of a school board usually appreciate what the current team is trying to do even though they are campaigning for a seat on the team. Those who see the cup as half or three-quarters full, and campaign with ideas on how to fill it up, not what's wrong with it, usually win.
Marie Addario,
Rancho Santa Fe
Santa Fe Irrigation District awards
If you have never been to a Santa Fe Irrigation District Board of Director's meeting when awards are presented, please don't feel left out, you haven't missed anything. SFID employees who hit an employment anniversary milestone (in five-year increments) are recognized for their devoted years of public service. They are given a keepsake commemorative plaque and get their pictures taken with the members of the BOD and the SFID general manager. In all my adult life, I have never seen anything else that reminds me so much of the elementary school awards given to the children for some dopey, unimportant achievement. (I suppose an MBA candidate somewhere wrote a thesis where (s)he proposed award ceremonies to keep employee morale "up" at negligible cost to the organization, and this was adopted by the SFID.) Occasionally outsiders from some government agency or supplier show up to give the SFID an award for some accomplishment they should have made as a matter of course. It's hard not to laugh at these "ceremonies." Nobody congratulates themselves more than government people.
I think it's more important to look at the Top Ten Awards the SFID will never win: The awards for: 1) Ensuring the ratepayers get as much water as they want. 2) Having a Board of Directors comprised entirely of non-government employees (or retirees) who represent the ratepayer exclusively, and not the bureaucracy. 3) Successfully demanding from Sacramento that we get cap-and-trade credits because along with our highest per-capita water use, we soak-up the most CO2 per-capita in the State through our greenery. 4) Having a return to the SFID 1961 water rates (template) where we paid a base rate for water and received two levels of discounted rates for quantity use. 5) Requiring that employees contribute to shortfalls in their PERS retirement plans out of their own pockets and not from the ratepayer's. 6) Requiring that SFID employees take the same percentage pay cuts for themselves as the drought-mandated ratepayer percentage cuts on water use. 7) Refusing to take the words "…providing water...in an economical manner..." out of their Mission Statement. 8) Never blaming the ratepayers for water shortages that are obviously due to the failures of the government monopoly to secure adequate supplies of water. 9) Preventing employees from retiring until at least 65 years of age. And, finally, 10) Ensuring that if given a choice, the ratepayer would buy their water from the SFID as opposed to another organization.
Let's hear it for the SFID. Yippee.
Rory Kendall,
Covenant resident since 1963
Don't allow any erosion for freedom of speech
I am deeply saddened by the "hate speech" resolution proposed by San Dieguito Union High School District by trustee Katrina Young and voted in favor of by her and Julie Bronstein.
While I condemn any hate speech, I am equally against government censorship in any way, shape, or form.
This resolution is a blatant violation of freedom of speech. Any speech, unless it leads to a crime, no matter how unpopular, offensive, and even hateful, is protected by our constitution. It is our fundamental civil right and a vital component of our democracy to have the freedom to voice our opinions in public forums such as school board meetings.
School board members do not and should not have the legal authority to label speech as "hate speech". This resolution would give them absolute power as speech police, prosecutor and judge, without due process or opportunity for rebuttal.
This resolution is clearly intended to intimidate parents and students with dissenting views to discourage them from participating in board meetings in order to stifle the community's voice in the conduct of our school district.
Speech regulation and speech code never fail to lead to totalitarian governing. Free and open discussion is the only way to combat bias and discriminatory thought.
Don't allow any erosion to our freedom of speech. Don't open our district to legal liability.
Sue Zhang
Carmel Valley
Dec. 8 issue:
Help keep seniors safe, use valet service at RSF Golf Club
I am an elderly, now sometimes called a senior, member of the RSF Association and Golf Club. My wife suffers from mobility issues.
My concern in writing this letter is to describe a safety hazard that I, and other seniors, have in traversing the walking paths between the parking areas and the club restaurant entrance. Some of the paths are over uneven cobble stones and the likelihood of falls is increased when darkness comes early.
After hearing requests to reduce this hazard by providing valet parking the club has agreed to provide this service on a trial basis. Of course, that means that the demand for such service will likely answer the question of whether it will continue.
When it was tried in the past it was discontinued because too many able-bodied members thought it was better for them to walk and save any fee for valet parking. The current valet service will be complimentary to all members and guests to encourage usage.
Many members, who are physically able to do so, may not wish to wait while an attendant delivers their car but the failure to utilize the service may cause it to be discontinued. The purpose of this letter is to ask all members, not just seniors, to use this service. I liken that action to what many persons do as acts of kindness to assist seniors, such as opening doors, carrying packages, etc.
Hopefully members who do not need the service will still support it for the benefit of those who do.
Thanks,
Robert K Pace,
Rancho Santa Fe
Dec. 29 issue:
Guest commentary: You're never too old to be fined for underage drinking
By Mara W. Elliott, San Diego City Attorney
In the fall of 2019, when no one had yet heard of COVID, a San Diego teenager we'll call Daphne decided to get a few dozen friends together for a party at her house. Daphne was only 15 and many of her friends were also underage. A loud, drunken party ensued.
Responding to noise complaints from her neighbors, police arrived to find beer cans and red Solo cups scattered about and teens jumping the fence to avoid arrest. While some of the partiers admitted to drinking that night, Daphne's parent, who was home and smelled of alcohol as well, denied any knowledge of the events leading to the noise complaints.
Making matters much worse, one of the minors had to be taken to the hospital after consuming too much alcohol at the party.
Whether the parent's neglect was intentional or merely unfortunate, in San Diego it was also criminal.
Adults allowing a party where underage drinking occurs are in violation of San Diego's Social Host law, passed in 2003 and expanded in 2019 to include marijuana and other drugs.
First-time offenses come with a minimum $100 fine. The parent here was fined $250 and is on notice because the fine doubles for a second offense and future violations could mean six months in jail.
With the worst of the pandemic receding, in-person parties are again on the rise, particularly as we head into the holidays.
As a parent, I know how important it is to keep our children safe. And as City Attorney, I know too many of our teenagers begin using drugs and alcohol at a young age. One thing you may find surprising is that most teens don't get alcohol with a fake ID, but at a friend's house, sometimes with a wink and a nod from the parent.
You'll hear them say, "Better for them to drink here than out in the community." This logic is faulty. First of all, your teenagers should know that you don't condone underage drinking anywhere. But, also, think about those 16-year-olds at Daphne's house. They aren't going to call mom and dad to take them home at the end of the party. They are going to drive with their newly minted licenses. And some of them will end up with DUIs while others will get into accidents.
Under San Diego's social host law, Daphne's parent would be legally responsible for any damages done by those teens. That's not hypothetical. It happens all too often, and when it does, my office will hold accountable those who choose to ignore the law through arrest and prosecution.
By the way, you don't have to be a parent to be prosecuted under the Social Host law. The law allows the prosecution of any adult knowingly serving alcohol to a person under 21 years of age. You also do not have to be in attendance. Under the law, you can't just say, "I wasn't there so I didn't know." It's enough to be held liable if you should have known a person under 21 was being served alcohol in your home.
So, what can you do to ensure you are a responsible host?
Experts point to four key steps to take:
• Prevent access to alcohol and marijuana by minors;
• Limit how much you buy so you don't lose track of how much is being consumed;
• Verify the age of all party attendees so that you know who can legally drink; and
• Supervise the activities of all minors in your home to ensure compliance with the Social Host law.As I mentioned, keeping all children in San Diego safe is one of the main goals of my work. Our Social Host law helps accomplish that goal. Please do your part and obey the law.
Dec. 29 opinion letters:
Safety issues at R. Roger Rowe School
We have serious safety issues at R. Roger Rowe.
Our superindendent simply isn't capable of maintaining a secure campus. While she has good intentions, she fails to maintain the most basic measures. In 2019, we spent hundreds of thousands of dollars to install automatic perimeter locks, only to thwart them on a regular basis by propping doors open. Instead of attempting to address these breaches, she denied them altogether until confronted with photos of open, unmanned access points. Briefly following the Uvalde shootings, we took care to secure our perimeter, but have long since returned to complacency. The school board has discussed additional steps to promote safety, such as software monitoring programs and the creation of a board safety liaison. That's great, but let's start utilizing the basic resources we already have. Let's start by closing the doors.
Last July, a long-term substitute was arrested on child pornography charges. He targeted our students, posing online as teen girls in an attempt to lure boys into sending sexually explicit photos. And though Daniel Dasko was a substitute, screened by a third party, he was given unfettered access to our students, chaperoning field trips and the 8th grade graduation night. Since his arrest, we have made exactly zero changes to screening protocols, even after learning he was investigated for similar offenses prior to his employment. We should use this as a learning experience and improve our practices, but the bar gets only lower. Last month, the superintendent allowed a new hire to begin working without a background screen. On December 9, 2022, an unqualified, uncertificated employee was utilized as a substitute (a violation of California educational code). This is unacceptable, reckless, and negligent. While the vast majority of teachers act in the best interests of children, a terrifying proportion of child predators seek jobs in teaching and coaching. Simply put, predators seek access to their victims from a position of trust and authority, and we need to be actively screening for and excluding such individuals. Our board has paid an outside investigator $35,000 to evaluate Mr. Dasko's tenure, but no report has been issued. We must not wait for the board investigator to tell us what should be obvious: we must screen potential personnel carefully and thoroughly.
The board is aware of our repeated safety failures. Instead of learning from our missteps, the administration attempts to hide them. If our leadership is not capable of prioritizing safety, the board must step in. I know each board member wants a safe campus with appropriately-vetted faculty, but we have an ineffective leader responsible for doing so. We are in a transition period as we search for a new superintendent, but this is not an acceptable excuse for our safety deficiencies. We cannot wait until a new leader is in place to remedy this. Our current plan is failing, and the onus is on the board to come up with an alternative solution to implement immediately.
Julie Buechler
Rancho Santa Fe

Get the RSF Review weekly in your inbox
Latest news from Rancho Santa Fe every Thursday for free
You may occasionally receive promotional content from the Rancho Santa Fe Review.