Opinion/Letters to the Editor May 2021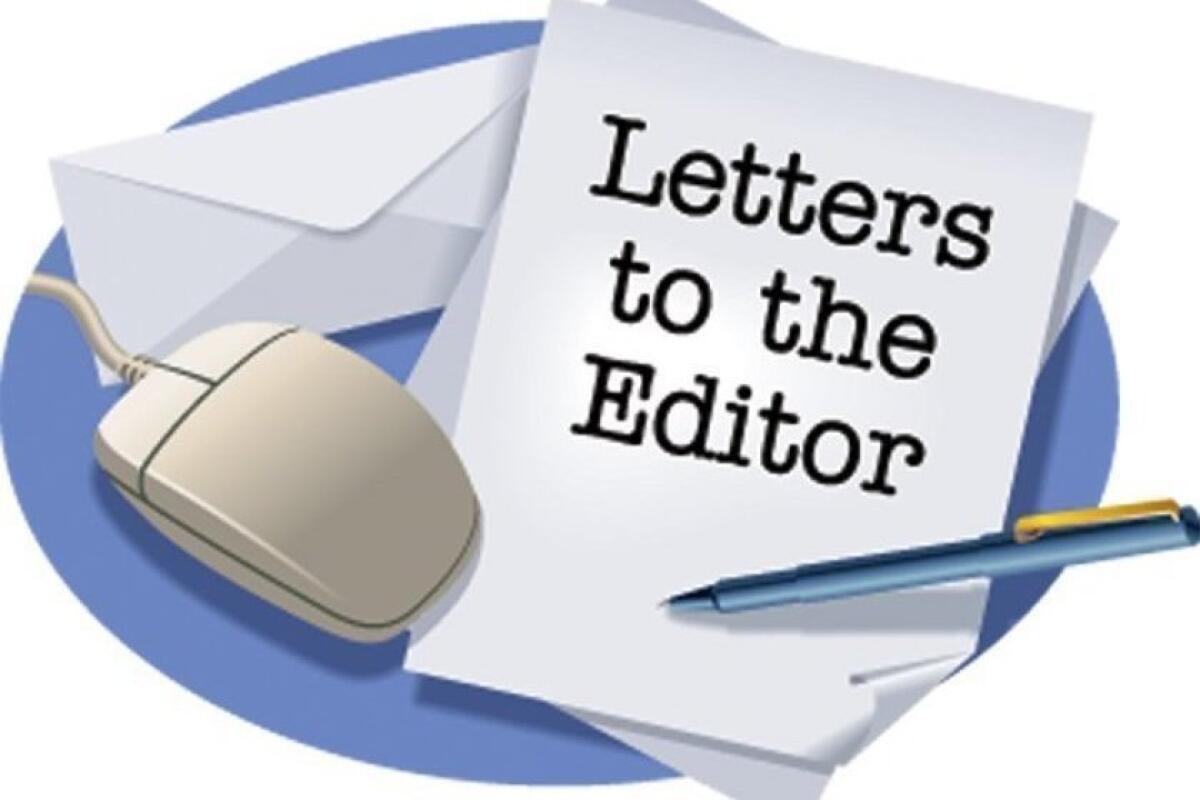 May 6 issue:
An open and fair election in Area 5 would help instill trust in the end result
Excellence. . . respect . . . transparency . . . integrity. These are the values that have made the San Dieguito Union High School District number one in San Diego County. Superintendent Bill Berrier, who served from 1972-2001, laid a stable foundation under which we have thrived as a district. For years after he retired, we enjoyed stability and continued excellence. We built state-of-the-art facilities through Prop AA and created an atmosphere for student achievement that is the envy of San Diego County.
Recently, our well-respected Area 5 board trustee resigned, and within 20 days, a new trustee was appointed without regard for community input. Because our board is elected by area, the recent appointment put that replacement decision squarely with four sitting trustees, none of whom are Area 5 constituents.
In partnership with our community, the educators of SDUHSD launched a petition for a special election in Area 5. This would ensure a proper introduction to the candidates, and thereby allow 26,000 voters to have an informed choice through a fair, transparent and public process. We do not have an opinion on any of the seven candidates who applied for this position and would welcome the opportunity to get to know them all in an open and fair election.
Some have concerns that a special election could be costly. While factors may mitigate that, it is important to point out that this board majority chose to prematurely buy out our superintendent's contract at a cost of $280,000. This fiscally irresponsible decision allowed this majority to name an interim superintendent within a mere 48 hours of Dr. Haley's resignation. In prioritizing use of district funds, we support choices that uphold our values and respect our community.
Also of primary concern to us is the chaotic nature of our board's decision-making process, most notably since Trustee Gibson's resignation. The process of filling the superintendent and trustee vacancies was rushed, not transparent, and fraught with abuses of power, all circumventing board policies and Education Code.
In this pandemic, we have also seen hostility grow within our community -- hostility and disrespect for teachers, administrators, parents, and the very fabric of public education.
We cannot stand by.
We don't just work here - we live here, our children go to school here. We are your children's teachers, counselors, and educational specialists dedicated to serving all students. As we strive for continued excellence, your schools depend on the integrity of their leaders, on sound processes and sound choices. In this case, an open and fair election in Area 5 would help instill trust in the end result. On that, we cannot put a price.
Duncan Brown, on behalf of 96 co-signers/local teachers, the names of whom can be seen on the Teachers of San Dieguito Facebook page.
Lights Out
What happened to the Rancho Santa Fe Dark Skies Policy? The Covenant is rapidly being lit up like a Christmas tree. I see dusk to dawn entry lights, driveways lights, tree lights, fence lights, flood lights, spotlights, string lights and others. Some homes on the hillsides are lit up like strip malls and others on top of the ridges look like helicopter landing sites.
Why are all of these lights on every evening and night? I understand the concern for security; however, motion sensing lights are more effective. I have some lights on my property but they are on only when I'm expecting company and definitely not every night.
Our rural community character has been and will continue to be adversely affected unless we enforce existing regulations and eliminate unnecessary evening and all-night lighting. I see no need to adopt new regulations that will permit even more lighting.
Kent Lemarie, MD
Rancho Santa Fe
May 27 issue:
The legacy of SDUHSD Area 4
42.31% — that is how much of the San Dieguito Union High School District (SDUHSD) Area 4 vote Michael Allman received in 2020. He won by 326 votes. As we embark on a recall of Mr. Allman, we implore this community to take a hard look at how Mr. Allman won the seat – a seat held for 24 years by Joyce Dalessandro.
As many in our community know, Joyce is a beloved community volunteer who literally built our schools from the ground up. Mrs. Dalessandro's accomplishments are too numerous to recount in this space, but there is a reason she is the 2020 DeDe Alpert School Board Member of the Year. Like Joyce, we are community volunteers who have tirelessly worked inside our schools and out to make our schools and our community safe places where gratitude and compassion are in abundance and all students, parents and staff are cared for and taken into account. Our track record and commitment to this community and our schools speaks for itself as does Mr. Allman's lack thereof. And that is why, in a commitment to protecting the integrity and respect of our school district, we have followed the lead of our daughters and have signed on with 6 other community members to launch a recall of Michael Allman. In doing this, we proudly walk alongside our San Dieguito Faculty Association (SDFA). SDFA is 620 members strong, and those members are our neighbors, friends, favorite teachers, counselors, speech and language pathologists and so much more.
Over the summer we will be walking alongside the SDFA and our community to knock on every door needed to secure not just the 5,008 required signatures, but so many more because this is not a community of division, racism, cyberbullying, lies, cheating or hate . . . it is a community of gratitude, compassion, connection, love, honor and dedication – all things that Joyce Dalessandro taught us and built our schools on. We hope you will join us. To find out more, please e-mail GratefulinArea4@gmail.com.
Stephanie Kowack and Heather Dugdale
SDUHSD: Unions valuing absolute control versus student success
In regard to the San Dieguito Union High School District (SDUHSD) teachers union attempt to recall board member Michael Allman - let's evaluate Allman in light of the goal of the SDUHSD which should be to educate students in the best possible way. Prior to his election the board was fumbling in its response to Covid-19 with its schools in a 100% distance-only mode while other districts had managed to reopen. When Michael was elected last November, he navigated through the bureaucracy to get the SDUHSD schools teaching kids on campus as so many others around the county, state, and country had already safely and successfully done. To do this he had to fight back against a Christmas Eve lawsuit from the teachers union halting the district's approved re-opening plan as well as counter a recent union petition to remove a majority-appointed trustee, Ty Humes, in order to have a special election. Note that the well-qualified Humes was unanimously selected to finish out the term of an open board seat after the union's favored pick quit her position midway through her term.
In light of this progress, the union has again chosen to play the obstructionists by now trying to recall Allman. When are the union lackeys going to put aside their petty indifferences and choose to put the students' needs first? I remain hopeful that enough in the community can recognize the out-of-touch union's antics for what they are and send a resounding message that the path forward for success for all constituents – students, teachers, staff – is when the primary goal of the district is to educate our students in the best possible way. With this outcome all will prosper. There is an influential group watching (hint – they are all under the age of 18) that are depending on the adults in the room to start acting like it. Our students deserve better. Most can clearly see the union effectively compromising the students' futures in the name of maintaining power for their members. This is a tired argument whose time has passed. For the kids' sake, let's move on.
Thank you,
Mike Tanghe
Del Mar (father of a SDUHSD student)
Get the RSF Review weekly in your inbox
Latest news from Rancho Santa Fe every Thursday for free
You may occasionally receive promotional content from the Rancho Santa Fe Review.