Letters to the Editor/Opinion July, August, September, October 2020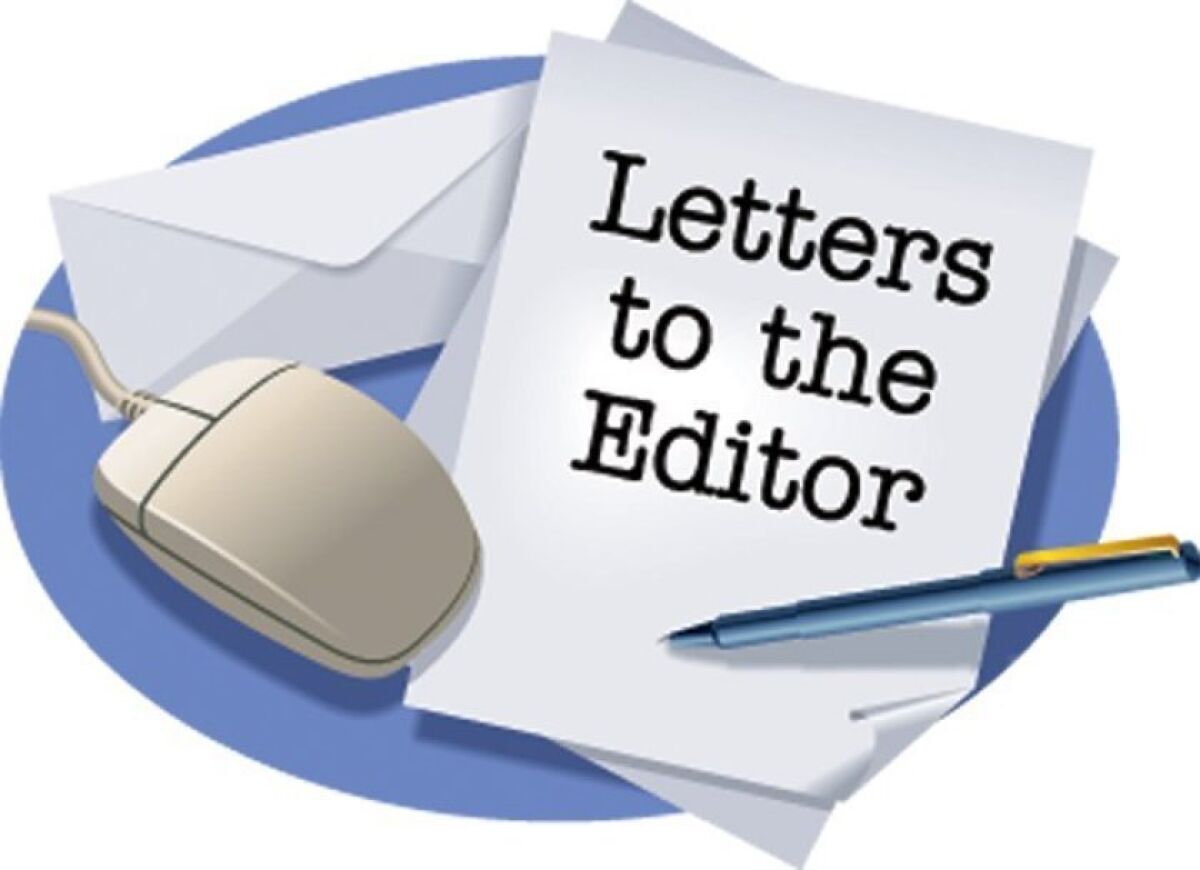 July 16 issue:
The importance (and reward) of being a school board trustee
Somewhere amidst all the social turmoil and ongoing pandemic, the basic needs around educating our children needs to be kept front and center. As the current school board president, but more importantly as a parent of two children that have benefited from attending R. Roger Rowe for the last nine years, I appreciate firsthand what a truly special environment our school provides our children and for our community. And I appreciate the importance of the upcoming election to fill the three board seats to be (re-)elected with individuals committed to preserving and extending the excellence of our district!
The impact of a school board trustee can be long lasting, and in ways completely unforeseen. A previous board took the initiative to rebuild school facilities a decade ago, and it is the spacious and modern facilities that have supported the development of plans to re-open the school while abiding by all health safety guidelines provided by the county and by the state. Our children need the social fabric of the community's school, and we all are benefiting from the work of the school board a decade past.
I believe that there are many challenges ahead in continuing to push the school district towards excellence; this will require five elected trustees to come together as a board to provide governance. The upcoming general election in November needs candidates for the school board, and interested individuals can register their intent to run at the San Diego County Registrar during the filing period between July 13 through Aug. 7, 2020 (detailed instructions can be found at www.sdvote.com/content/rov/en/candidates-campaigns/filing.html).
The children of R Roger Rowe require and deserve a knowledgeable and motivated board of trustees. The school board, in conjunction with administrators and staff, teachers, and the RSF Education Foundation, provides an essential element of the district that benefits from a constant influx of knowledge and enthusiasm through the (re-)election process. Board members are elected to a four-year term. As a retiring member of the board of trustees I feel a responsibility to inform my community on the importance of volunteering and would urge community members to register your candidacy and to proudly serve on the board if elected. It has been a rewarding experience for me individually, and one that I want to openly invite others to experience firsthand! Be part of the solution!
Scott D Kahn, PhD
RSF School board president
Support the proposed amendment to allow The Village Church to build a columbarium
I am writing today to ask for the support of Rancho Santa Fe residents in helping The Village Church continue and expand its tradition of service within our community as we vote on the proposed amendment to our Covenant that would allow us to build a columbarium.
For 64 years, the Village Church has sought to be a valued and valuable institution in our special town. We offer spiritual education, guidance, and support to all, regardless of whether they are official members or not. Our church campus often serves as a meeting place for community groups and events. It is our privilege to provide worship services to mark the significant events of life, including weddings and funerals. We have grown along with the community and hope to continue this role for years to come.
As part of this growth we hope to build a columbarium within the church campus itself. Since churches began to build structures to support their ministries (as early as the 3rd century) they have also provided burial places to honor and remember their dead. We wish to continue this form of service to our entire community. Rancho Santa Fe is rightly proud of its history, and part of that history includes remembering those who have come before us.
The columbarium will be entirely contained within church walls and invisible from outside. It will be a garden where people can reflect and pray. The outward appearance (from within the garden itself) will be nothing more than several low walls with simple name and date plaques attached to niches where cremains are kept. It is not a crematorium – a place where human remains are incinerated. It will allow families to have a place within the same community where they have lived where they can celebrate their loved ones' lives. The profit from this enterprise will be entirely spiritual.
I believe the original intent of the Covenant was to prohibit large and publicly intrusive structures – which is what columbariums usually were in the 1920s. Nor did residents want to live adjacent to a field of headstones. What we propose is entirely different.
What we need now is for every member of our beloved community to vote in favor of the proposed modification. A super-majority vote is required, meaning that everyone needs to vote. Some who vote will do so from personal interest, others because of your commitment to the broader good. In any case, your favorable vote will do nothing but add to the many wonderful and meaningful aspects of life within our community and the rich legacy that we leave behind for future generations.
The Rev. Dr. Jack W. Baca,
Senior Pastor
Art Jury members uphold RSF Covenant
Our Art Jury members put a lot of time and effort into gathering the simple facts and integrating those facts into their decisions as they uphold our Rancho Santa Fe Covenant.
To have the board step in and usurp that those decisions degrades the Art Jury's function.
The board interfering only makes upholding our Covenant more difficult.
Every landowner signs or has signed saying they will follow our Covenant. However, there has to be guardians at the gate to give our Covenants value and adherence.
As to the landowner's advocate, in the Art Jury's domain, it is the landowner's hired architect that is their advocate not our board. Our board's job is to support the Art Jury as Art Jury members work to uphold our Rancho Santa Fe covenants.
It is imperative that the the board and the Art Jury remain separate entities with separate powers.
Someone has to be given the right to draw "lines in the sand" in order for our Covenant to be upheld. Which is wisely what our founders realized when they wrote our Rancho Santa Fe Covenant.
The Art Jury decisions at times do not please everyone which can make being an Art Jury member uncomfortable at times. However, their single duty to protect and uphold our Covenant is the basis for what Rancho Santa Fe has grown to be.
The job of the Art Jury members is simply to see that those who signed that they will support the Rancho Santa Fe Protective Covenant adhere to that commitment.
Most sincerely and respectively,
Gail Frazar
A previous Art Jury member
and a RSF resident since the early '70s
July 23 issue:
Your vote is important
This year, members of our Covenant have the opportunity to vote on two important issues governing our future. One, of course, is the election of two directors for the RSF Association Board of Directors. The second is to approve an amendment to the Protective Covenant.
Your vote is important on both issues, but we'd like to briefly address the Covenant Amendment.
The original Protective Covenant was written more than 90 years ago and has served us well by preserving the rural nature and architectural styles that characterize our community. While the original document expressly prohibits columbaria within the Covenant, we think the intent was to prohibit the large structures that typified columbaria at that time. Those would be in stark contrast with the iconic architectural personality of this community. The prohibition of columbaria is, thus, an anachronism relating back to a much earlier time. And, although the Protective Covenant was intended to endure, the drafters clearly recognized that there needed to be provisions for change – with the times – and structured the Protective Covenant accordingly.
We are voting to approve the Covenant amendment. Here's why:
• The amendment would allow columbaria within the Covenant – but only on the two properties that are zoned Class J – Religious Edifices. Note that it does not specifically approve the construction of a columbarium of any design.
• Prior to construction, a proposed columbarium will have to gain the approval of the Art Jury and would necessarily conform to the design criteria established for our community.
• Like many of our friends and neighbors, Rancho Santa Fe has become our home in a much deeper sense than just a physical structure or a P.O. box number. It is where we live, love, laugh, and, occasionally, lament. It seems a shame not to accommodate those members who wish to be memorialized and interred here.
• A columbarium on church property can be a beautiful, unobtrusive, and fitting final resting place for those who might wish it.
Bottom line: please vote. It's not only your right, it's your responsibility.
Bill and Sue Weber
Rancho Santa Fe
July 30 issue:
Leadership begins at home
On July 24 I was driving through our RSF Village and saw several of our young middle school students standing in the street holding Black Lives Matter signs. Later in the day the two volunteers selling Trump hats and T-shirts, in addition to interested patrons, were targeted by several adults and students. They were bullied, called racist, and harassed to the point that they felt they had to leave the area.
As a veteran educator it saddens me that discourse has disappeared from our country. How many of you engage your children in political discussions and, if so, how many of you in these discussions focus on facts rather than emotions. The presentation and evaluation of facts are the basis for critical thinking.
Unfortunately every day in today's world we are witnessing the hurtful, demeaning, and excessive use of our right to free speech and I hope you are teaching your children that no person, not a single one, should be the victim of bullying. Your children must be taught that the verbal or physical harassment of others is at all times inappropriate and unacceptable. There are constructive ways to communicate and this would be an excellent topic for discussion at your dinner table.
I would suggest that most of us living here in RSF have no idea of the day-to-day challenges experienced by African Americans in America. Education is a key factor and unfortunately many of the public schools that African American children attend are far below standard. For poor and minority youngsters, a good education is their best opportunity for a better life. Tragically, they often miss out on this opportunity. We are fortunate that our children here in the Ranch attend good schools and hopefully as families, we instill in our children the values of hard work, honesty, courtesy, loyalty, respect for elders, and critical thinking. These values are not innate. They must be taught and as parents we must model these values day after day, year after year. As our children grow and develop they must understand that a good life comes with responsibilities, intelligent decision making, and compassion.
I would suggest that we want our children to be thoughtful leaders. We do not want them blindly to follow the mob. It is never too late to reevaluate our priorities. Each of us, without exception, makes mistakes but the ways in which we correct our mistakes are crucial life lessons for our children. They look to us for leadership and leadership begins at home.
Carole Warren
Rancho Santa Fe
Aug. 6 issue:
Sincere thank you to the RSF community from family of 'Dan the Barber Man'
The family of Dan Lara, or also known as "Dan the Barber Man", would like to sincerely say "Thank You" for the last 40-plus years of service, community and friendship. He truly enjoyed cutting the hair of generations of families that he came to know and love. Watching your families grow, and building relationships, was the best part of his job. He took great pride in the business he grew and fostered within a community he loved and respected.
Thank you for every kindness you showed him. Our father loved being a part of your lives and the community over so many years. He loved his job and we know how much he will miss seeing everyone, getting coffee at Positano and treats at Thyme in the Ranch.
Thank you to the community of Rancho Santa Fe.
Sincerely,
The Lara and Gray families
RSF Fire Protection District: Sky lanterns pose fire risk
Over the last few years, sky lanterns have become increasingly popular at weddings and other celebratory events. These lanterns act like hot air balloons utilizing the heat produced from an open flame to rise into the night sky. The more lanterns that are flown, the greater the affect.
Unfortunately, sky lanterns pose a serious fire risk. The paper used to make the lantern can easily ignite, causing the lantern to fall from the sky and burn whatever it lands on. Last week, a Rancho Santa Fe resident found two burnt sky lanterns had landed in their backyard. One lantern landed in a landscaped area, which helped to minimize the threat, but the other landed in an open area with weeds and natural vegetation.
"We are very fortunate that the weather worked in our favor that day," said Battalion Chief Dave Livingstone. "If it had been just a little hotter and a little drier the lanterns could have caused a serious problem. Sky lanterns, like fireworks, are illegal in San Diego County."
It would not have been the first time such lanterns caused a fire. According to The Press Democrat, in 2016, the roofs of two homes in Santa Rosa, Calif., caught fire when lanterns landed on them. Sky lanterns were also suspected of causing a fire at a zoo in Germany on Jan. 1 of this year, killing 30 animals.
"If you see sky lanterns or other types of fireworks being used, please call 911 and report it," encouraged Livingstone. "Individuals that use them could be held responsible for any damage they may cause. They may be pretty to look at, but they are just not worth the risk." — Rancho Santa Fe Fire Protection District news release
There should be two options in every school
I am appalled by San Dieguito Union High School District's decision to follow the lead of other districts in the state in not opposing Governor Newsom's school closure order and starting the school year in a full distance learning mode. This is a decision based on politics and fear-mongering. There should be two options in every school--full distance and full in-person. If families do not want to send their children to school, then they can choose full distance. They should not, however, be allowed to dictate what all families do. Additionally, many of the families in support of distance learning are also hiring teachers and tutors to teach small groups of children. How is this right if it is so dangerous for children to be together?
I am disappointed that affluent families will be widening the achievement gap because they can afford to create micro-schools for their children. As long as families who are willing and able to pay for private tutoring can mitigate the damage that distance learning does, there will be little reason for politicians to push for schools to reopen.
Erika Daniels
Cardiff
Aug. 20 issue:
Art Jury lighting proposal
I want to thank the RSF Post and the RSF Review for alerting me to the Art Jury's proposed lighting regulations:
14.0404.02 Uplighting. Uplighting is generally prohibited. However, limited uplighting to a maximum of 5 lights may be approved by the Art Jury for specimen trees, or under the water in fountains, or in a courtyard, if each of the lights protect the "dark sky" nature of the Covenant by not exceeding 500 lumens per fixture and by being completely shielded from the sky by the illuminated item or wall. Address markers per 14.0506 may also be uplights if completely shielded from the sky by a wall, pillar, rock, or other solid object.
I think it would be unwise for the Art Jury to allow five uplights per residence. At first glance it doesn't sound too bad, but stop to think of every house in RSF projecting five lights into our night sky. Yes, the proposal does say that the light must be blocked from the sky by the lighted object but we all know that doesn't work with a tree. I know of one house on Avenida de Acacias which currently has a number of uplights in their landscaping. Their trees are lovely and the effect is very dramatic…in fact, it looks like a movie set. It's also very bright and if every property in RSF follows suit we are going to look like Beverly Hills. (I don't know why this property is allowed to have all of these lights…perhaps they have a variance of some sort.) Courtyard walls will not stop the light pollution. Although the proposal calls for a maximum of 500 lumens per fixture, I don't see how the Association can control that. I've seen another residence with two brightly illuminated palm trees. Again, it was very dramatic but if drama is what you desire, perhaps RSF is not the place to look for it.
This is the town that doesn't want stoplights…how can the Art Jury suggest 5 uplights per property?
Please think about the town you want to live in and promptly register your opinion with our Association board before this regulation is passed.
Pat Newmark
Rancho Santa Fe
Trump booth in RSF
I feel compelled to make it known that I was completely horrified when I first pulled into town today (Aug. 13). I am on a mini-vacation from Santa Monica and decided to visit a place I've never been, even though I am a California native. I had heard how beautiful and serene Rancho Santa Fe is so I booked a room for four nights at the Inn.
It's a lovely drive up the hill and the surrounding area is breathtaking. I was so excited to arrive at my serene destination and unwind for a few days. I was so saddened when the first thing I saw when I walked into the little town was the brash and hateful Trump booth--flags waving and guns emblazoned on banners. I wanted to scream. I grabbed the local paper and read the article about this booth. I wonder truly if this is the welcome you want to extend to visitors? A message of hate and violence? If that booth is there tomorrow I'm checking out early. So sad. What a disappointing vacation.
Stephanie Blank
Marina del Rey, Calif.
Aug. 27 issue:
Free speech a right for all citizens
I respond to Stephanie Blank's letter to the editor ("Trump booth in RSF") in the Aug. 20 RSF Review issue.
Although I have hardly ever taken the time to write to a newspaper, this born and raised Southern California citizen could not resist a reply.
It seems Stephanie has been away from her Radical Left Flock too long and stumbled into a community that understands history, the constitution, free speech, and the traits of freedom for all citizens. I'm sure a Biden booth would not have triggered her "angry" bone. Her local Marina Del Rey paper endorsed Maxine Waters…enough said.
Her intolerance and hate of others' free speech and right to assemble ruined her time away from her enclave. I have found [most] liberals hate to see others, contrary to their beliefs, express the rights passed down from our founding principles and those that have fought, sacrificed, and died for them.
Perhaps your next "escape" from Marina Del Rey should be somewhere you are more at home… such as San Francisco, Seattle, Portland, Chicago or New York.
Just don't stay out after it gets dark, your brethren are not so hospitable.
Robert Mowry,
Rancho Santa Fe
Sept. 17 issue:
With gratitude
Shout out to Brad Shupe, Chris Sarten, and staff at the RSF Golf Club for their assistance in recognizing our Rancho Santa Fe Fire Department, Patrol and dispatchers on 9/11 and every day! We are grateful for these emergency workers.
Nick Dieterich
Rancho Santa Fe
Oct. 15 issue:
Is that a canned good in your pocket or are you just happy to see me?
I am writing to send a note of gratitude into the Rancho Santa Fe air.
My family moved to RSF three years ago. We have found Rancho Santa Fe to be a warm and welcoming place to live, with a bounty of wonderful, caring, and kind people and an exceptional local public school.
The Rancho Santa Fe vibes have been good…until the last few months. The partisan animosity created by the looming election has made me avoid spending time in or even driving through the downtown village.
But I decided that avoiding the core of RSF Village was not the way to be a good member of society, so I grabbed a tent, tables, posterboard and markers, and a friend who also lives in RSF and is also tired of the bickering.
We found one of the many excellent, local non-profits to support with a Food and Fund drive, made a fundraising goal, had the kids make posters, put on our masks, and set up our tent on this past sunny Saturday morning. We used streamers and chairs to ensure everyone was at least six feet apart.
Our socially-distanced fundraiser for Feeding San Diego turned out to be just what I needed. We cheered the passing classic cars and received many a friendly honk in return. We waved at people walking by and were rewarded with smiles and waves and words of encouragement. The best bounty of all was the generosity. The people walking by donated almost $500 over the course of the morning. Our friends dropped by bags of canned food and donations. One kind man went home and returned with a trunkful of canned food.
My high school daughter and I were able to drive down to Feeding San Diego's distribution center after her online schooling yesterday and deliver the donated food and money.
Do not doubt the hearts of your RSF friends and neighbors, just reach out for the positivity you need and they will come through for you. They did for me this past Saturday morning.
With regards and gratitude,
Cynthia Hudson
RSF resident
Oct. 22 issue:
SDUHSD board: Slow the reopening process down
Dear SDUHSD Board of Trustees and Superintendent Haley,
Before quarantine, many students thought of the current pandemic as a far-off storm, a hurricane that would never make landfall. Sadly, it seems the San Dieguito Union High School District (SDUHSD) board still thinks of COVID-19 this way. Against a virus that has killed upwards of 200,000 people in the United States alone, the district, under the guidance of the board, has taken little action. Filtration and ventilation in schools is still inadequate. Classes are not cleaned between periods. Facing the impossibility of adequate distancing in a classroom of 40 students, the district has lowered the requirements for social distancing to 3 feet. But the CDC director has repeatedly said we should keep a distance of 6 feet—not 3. The board states students and faculty alike will wear masks and wash our hands. But there have been no consequences outlined for those who don't.
The board states reopening is safe. It's not. However, it appears ignorance of both science and human decency is the norm. Instead of augmenting these measures to ensure the safety of the students and teachers of the district, the board has given teachers an ultimatum—put themselves at risk of infection by returning to school or take a leave of absence without health benefits. As teachers themselves have stated, to force those who have worked so hard to adapt their curricula to the challenges of an online environment to choose between the lesser of two evils is unjust and inhumane, especially because they have shown they can teach remotely as effectively as they teach in person.
Students in the district hope to see plans that show us in detail what our days on campus will actually look like, and what our days in distance learning will look like. What kind of an education will these two environments entail? What will happen if a teacher, in the face of this ultimatum, decides to protect their own health by leaving their position? What will happen to their students? We need detailed plans that will ensure quality education as we move to in-person learning. Right now all we have are bare outlines containing gaping holes. There are too many questions to answer and too many issues to address to ask us to choose if we're ready to come back in the first week of November. People's lives demand more deliberation than this. Slow the process down.
Joshua Charat-Collins, student, Canyon Crest Academy
Co-signed by 447 SDUHSD students, 31 SDUHSD teachers, 454 SDUHSD parents, 84 SDUHSD residents as of Oct. 19, 2020 10:50 a.m.
Oct. 29 issue:
Thank you to Sarah Neal and to our RSF School board
With election season upon us, we have reflected on the incredible progress our Rancho Santa Fe School District has made over the past four years.
The RSF School board members have worked together to lead our school through challenging times, curricula and program oversight, vision, planning, prioritization, all in parallel with hiring, supporting, and inspiring an extraordinary new superintendent.
Three of our RSF School board members are completing their terms this November. We thank all of our current RSF School members, and we would especially like to recognize school board member Sarah Neal as she completes her term of service to our school and community.
Sarah was the first RSF School board member to initially run in a contested election in recent history. As she campaigned four-plus years ago and during her four years of service, she spent hours upon hours researching best practices for school boards, academic curricula, and district programming. Sarah reached out to all stakeholders in her constituency, and she helped recruit and hire our outstanding Superintendent Donna Tripi. Sarah and her fellow school board members researched and worked hard to make our RSF School District the first public K-8 in San Diego County to safely and effectively re-open in the midst of this pandemic.
Sarah learned the issues, campaigned on positive changes she could implement, met with constituents, asked for their vote, and kept her promises. As a result, and working along with her fellow RSF School board members, the RSF School is open, thriving, and in a much better position to return to the #1 rank as the Best K-8 School in San Diego County.
Sarah, we are grateful for your unparalleled service to the kids and to our community. Your heart has always been in the right place. Your service is forever appreciated. You have immeasurably blessed the RSF School and all of our community.
Thank you to our RSF School board, and a special thank you to Sarah Neal!
Annie Golden
Meredith Garner
Rancho Santa Fe
Our school and its current trustees
As the general election approaches and we consider choices for the next Rancho Santa Fe school board trustees it seems appropriate to share the accomplishments of the district and its current board of trustees to understand our location on the journey towards delivering the best possible education to the district's children. Under the leadership of the district's Superintendent Donna Tripi we have right sized our resources to maintain small class sizes while providing enrichment (and advanced instruction) opportunities in STEM, the arts, and in athletics that are a hallmark of an R Roger Rowe education. And in the times of COVID-19 the district worked tirelessly to create the necessary plans and procedures to successfully start the K-5 academic year in the classroom on time, followed by grades 6-8 one week later. R Roger Rowe was the first public school to obtain a waiver to hold in-school classes despite all the challenges posed around student and staff health safety.
Despite San Diego County's overall decreasing public education enrollment, the district's efforts to conduct safe in-school classes have been acknowledged by an influx of 59 new families and 110 new students at our community's school. The district's policy of 1-to-1 iPads for students was further enhanced through the deployment of the SWIVL technology that has helped integrate children into the classroom if they have chosen to learn remotely during the pandemic. While the wearing of masks and a constant vigilance to social distance reminds us all of the ongoing pandemic, life for the children at R Roger Rowe continues to stress community values as it has for decades past.
We sometimes lose sight of how investments in our school's facility improvements contribute to our community's ability to lead our county and our state in delivering the best public education to our children, and how this in turn continues to distinguish Rancho Santa Fe as a desirable destination for young families alongside the many amenities present for our adult populations. Our school flourishes through the hard work of our teachers, our administrators, and our school board, and through the generosity of our parents that contribute to our education foundation. Let us make a point to exercise our privilege to vote by selecting new board trustees that will continue to support our journey towards excellence for every child that attends R Roger Rowe.
Dr. Scott D Kahn
RSF resident and parent
President, R Roger Rowe School District Board of Trustees
(The opinions expressed are my own)
SDUHSD should have a safe reopening, not a rushed reopening
Last week, a group of parents sent a letter to SDUHSD Board President Beth Hergesheimer requesting urgent consideration of rescission, or alternatively the reconsideration and amendment, of the Reopening Resolution passed during the Special Board Meeting on Oct.14, 2020
In light of new information, including a new directive from the San Diego County Public Health Department, our request included an immediate stay on the order for all teachers to return to the classroom Oct. 29, before too many teachers potentially make the decision (as many have already indicated they will do) to retire or take leave or otherwise not return. The teachers have helped propel SDUHSD to top rankings in California and in the United States. Losing as many as 17% of teachers and staff, as one principal indicated may happen at one school site, would not only degrade the education students are receiving right now, but also it would damage the school district's reputation, having an impact that could ripple as far as residents' property values.
We have respectfully requested that the administration and school board first put in place a comprehensive, detailed, and abundantly cautious plan that has been developed in collaboration with principals and teachers, ratified by the board, and then appropriately communicated to families. This will help to do the following:
Preserve the academic integrity of current learning models
Allow teachers and students to select the instructional environment based on complete information
Protect the community by implementing the highest safety protocols as recommended by the CDC, the NIH, the WHO, and pediatric infectious disease specialists. This includes:
more than 1-meter spacing indoors (ideally six feet)
upgraded ventilation and filtration rated for virus mitigation
specific and detailed plans for how to stop virus transmission between class periods and at lunch time small and stable cohorts
explicit testing and quarantining procedures
flexibility on return to campus for teachers, staff, and students.
Currently the district's limited plan provides the bare minimum in safety protocols and proposes return to campus dates that have been characterized by several members of the Expanded Reopening Committee, including site administrators, as impractical.
We urge members of the SDUHSD community to write to board members as well as the superintendent to request a safe reopening, not a rushed reopening.
Julie Bronstein,
Carmel Valley
Heather Dugdale,
Fairbanks/Crosby
Kimberly McSherry,
Carmel Valley
SDUHSD needs to create a strong safety plan
Schools are essential. All parents want kids back in school that resembles what they used to know. Until that can happen, we have to recognize there's a global pandemic right now of an aerosolized virus that's being transmitted by asymptomatic carriers. Pushing forward with reopening plans that don't consider the very real risks of this will disrupt our children's lives even further, as we've seen happen just last week in Vista where 140 people had to quarantine after day 2 of Vista Unified's reopening.
San Dieguito Union High School District (SDUHSD) is right now considering a vague and nonspecific plan to return teachers and students to school in a very short time with minimal safety protocols. SDUHSD will require students to wash hands and wear masks. Other recommended safety protocols are being considered "as practicable." This is very concerning.
In an interview with NBC News San Diego last week, Dr. Mark Sawyer, an infectious disease specialist at UCSD and Rady Children's Hospital who is on a panel advising the San Diego Unified School District about its reopening plans, said "If we open schools when there is too much activity in the community, too much disease in the community, then we are going to have a problem in the schools. So we are right on the verge of that..."
Dr. Sawyer was also clear that 6 feet of distancing is important to mitigating the spread of disease. In response to a question about whether quarantining is necessary if everyone remains at least 6 feet apart, Dr. Sawyer said, "I think, if, in fact, everyone was 6 feet apart and wearing masks, then that's the whole idea."
Researchers elsewhere are coming to similar understandings. In an article published in the New York Times on Oct. 22, it said "The risk [of virus transmission] among older children in middle and high schools is less clear, but many experts believe that these schools may be able to contain the coronavirus, provided the community prevalence is low and the schools take abundant precautions."
Dr. David Rubin, a pediatrician and infectious disease expert at the University of Pennsylvania, said in the New York Times article, "I think there's a pretty good base of evidence now that schools can open safely in the presence of strong safety plans…"
SDUHSD needs to create a strong safety plan, one that doesn't use terms like "as feasible" or "as practicable" and instead meaningfully prioritizes the safety of students, teachers, staff, and members of the community by updating HVAC, increasing ventilation, requiring 6 feet of distance between students at all times, mandating masks, and ensuring that testing before returning to campus completes. A final point — communication with families needs to be so much better.
Glenn Collins
Carmel Valley

Get the RSF Review weekly in your inbox
Latest news from Rancho Santa Fe every Thursday for free
You may occasionally receive promotional content from the Rancho Santa Fe Review.