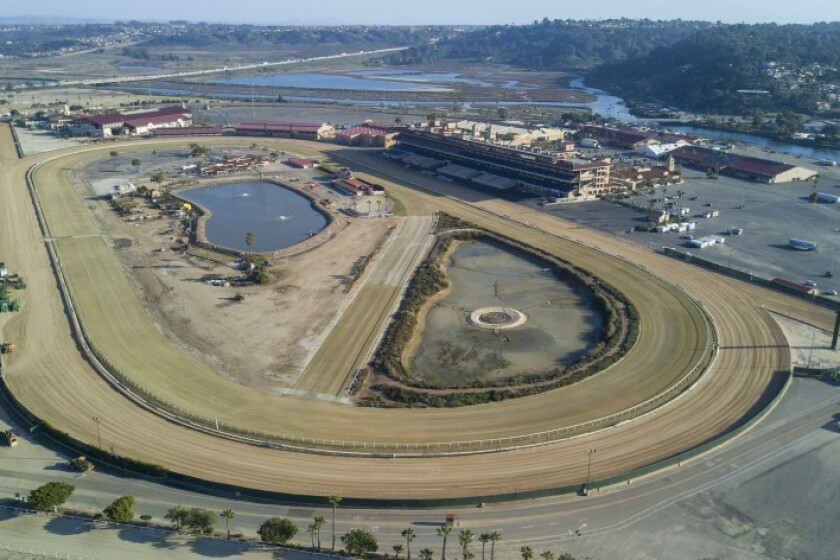 As horse racing revenue declines and fair attendance levels off, the search begins for new ways to make money
The Village Community Presbyterian Church hopes to move ahead with its plans to build a columbarium, a memorial garden with niches to keep human cremains, a use that is currently prohibited by the Rancho Santa Fe Association's Protective Covenant.

Two Solana Santa Fe students were selected out of nearly 500 submissions from kindergarten through high school students in San Diego County to have their artwork featured in the County Air Pollution Control District's 2020 calendar.

Rancho Santa Fe Connect installations are ramping up in the month of January, providing gigabit internet service to Covenant homeowners.
Sponsored and supported by the Torrey Pines Education Fund of the Torrey Pines High School Foundation, the Torrey Pines High School Distributive Education Clubs of America (DECA) team attended their first SoCal DECA conference in Anaheim Jan. 10-12.

The Village Church's Faith & Work Initiative has released its most recent "Profiles in Faith & Work" video, featuring Katie Colleen Hickey.
This year the Rancho Santa Fe Historical Society plans to erect a monument to one of California's first female architects, the woman who designed the Rancho Santa Fe village and nearly 100 structures almost 100 years ago.
The Solana Beach School District board held its first public hearing on Dec. 12 as it prepares to transition to by-trustee voting areas for elections.

More than 600 students at Earl Warren Middle School have signed a surfboard as part of a pledge to start a No Place for Hate campaign.

The Crossroads of the West gun show returned to the Del Mar Fairgrounds Dec. 14-15, with supporters and opponents each holding a rally at the state-owned venue.

In the March 2020 election, San Diego County voters will be asked to weigh in on the Safeguard our San Diego Countryside (SOS) ballot initiative, now known as Measure A.

As the Rancho Santa Fe Association and Race Communications roll out with Rancho Santa Fe Connect installations, there have been some missed connections along the way.

The Rancho Santa Fe Association is moving forward with updates to its regulatory code regarding chapters on roofs and solar and is considering an amendment about lot coverage of new construction.

For the first time in the 27-year history of Torrey Pines Pop Warner, the undefeated 12U Falcons have earned their way to the 2019 National Pop Warner Super Bowl Championships at Disney World's ESPN Wide World of Sports Complex in Orlando, Fla.