Rancho Santa Fe district hires new elementary school principal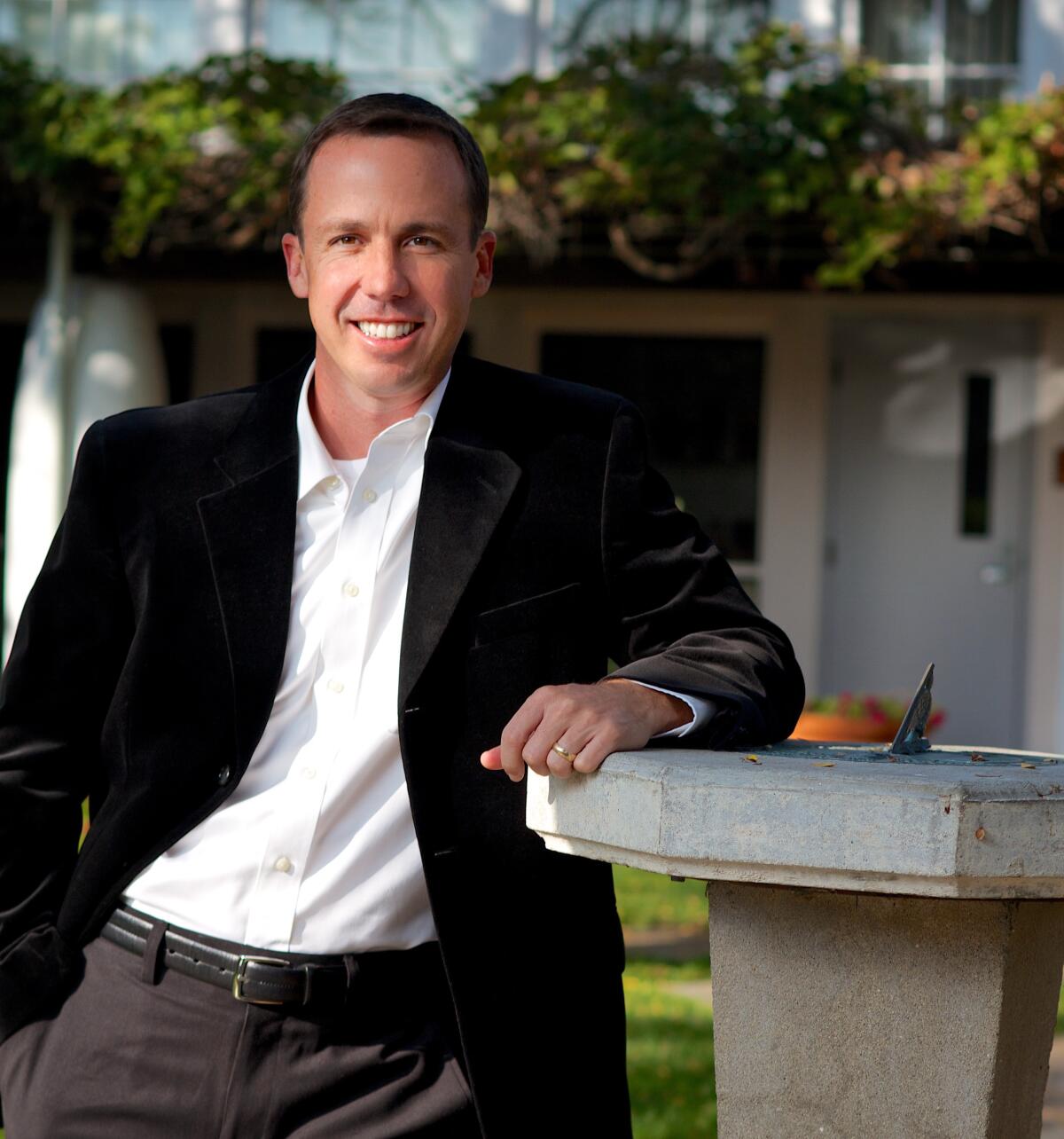 R. Roger Rowe School has found its new elementary school principal. At the board's July 13 meeting, they approved the hiring of Joseph Erpelding, who brings 26 years of experience in education, beginning as a elementary school teacher in the Poway Unified School District.
"You can count on me to inspire our students to be responsible, respectful, and compassionate individuals, while developing strong interpersonal skills and a sense of civic responsibility," wrote Erpelding in a letter to the community. "I am committed to collaborating with staff to develop well-rounded academic programs that prepare students for success in a rapidly changing world."
From Poway, Erpelding moved to the San Diego Unified District for seven years, serving three years as principal at Dailard Elementary and as a middle school vice principal for two years.
He has a total of 14 years of experience as an elementary school principal, returning to Poway to lead Tierra Bonita and Design39, a TK-8 school, a position he held through 2020.
For the last three years he has been the senior vice president at Thrively, an EdTech startup that works to ensure all students thrive.
"Throughout the search process, everyone we have spoken with about Mr. Erpelding had only the highest regard for him as an educator, leader and person," wrote Superintendent Tom Bennett. "We are thrilled to have Mr. Erpelding lead our K-5 school as principal and look forward to all that he will bring in service to our community."
At the July meeting, the board also accepted the resignation of Ben Holbert, the director of safety, security, facilities and technology, effective July 14. Holbert had been with the school for 30 years and as board members said, he leaves behind a big hole as he had essentially served as "the director of everything".
The board had just added the new safety and security position in January. Bennett said they are not currently advertising for the job as there is an opportunity to possibly restructure the technology and safety positions as the district tries to understand what the needs are.
Bennett said there is a lot of organizational structure that is not currently in place in the district, including job descriptions. He said he is aware of the challenges but assured the board that all student needs will be met as they continue to work on how to fill these roles. For now, senior systems analyst Jamil Soltani will step in on some of the district's technology needs as they prepare for the new school year.

Get the RSF Review weekly in your inbox
Latest news from Rancho Santa Fe every Thursday for free
You may occasionally receive promotional content from the Rancho Santa Fe Review.