Rancho Santa Fe resident excels at national polo championships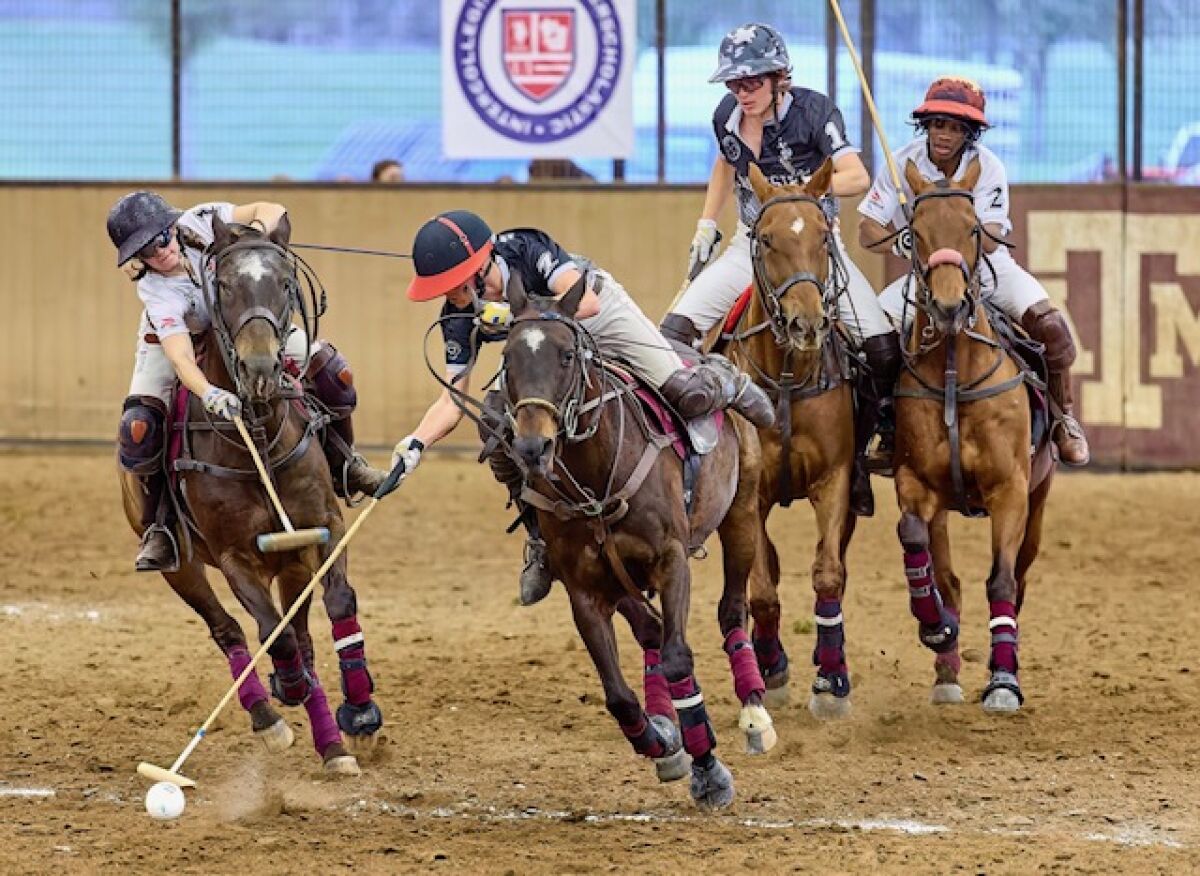 Rancho Santa Fe's Oliver Wheatley and his four-member Lakeside Polo Club squad were recently the runners-up at the USPA National Interscholastic Championship in Houston.
Nobody expected Lakeside to be at nationals this year but the underdog wildcard team of Oliver, Faris Hanna, Elise Pardue and Allie Bushong made it all the way to the finals, a first for the club. Their unexpected run ended with a loss to the repeat national champions Houston Polo.
Oliver, a 17-year-old senior at Torrey Pines High School, has only been playing polo for three years and has been to nationals all three years. At his first nationals in 2021, he won The Horsemanship Award and was so new to the sport he didn't even know what it meant.
"It was a complete shock to me," he said of the award which recognizes excellence in horsemanship both on and off the field, including demonstrating proper horse care and promoting equine welfare.
Before playing polo, Oliver was a rugby player who had only rode a horse a handful of times, "nothing like hunter jumper competitions or racing and definitely no lessons."
Oliver had been around horses since he was 10 years old— he worked the stables at the former San Diego Polo Club fields off Via De La Valle where he cleaned stalls, fed and groomed the horses, and helped flag polo games. He even taught himself to speak Spanish so that he could communicate with the caballeros and largely Argentinian players and owners.
The first time he even rode a horse, they simply handed him a saddle and lifted him up onto the horse, his feet stretching to reach the stirrups: "I said 'OK I'm going to do my best!'"
During the pandemic, Oliver went to work for Argentinian professional polo player Topo Mendez and his polo school, formerly based out of the Del Mar Horsepark. One day, Mendez invited him to join in on lessons, putting a mallet in his hands.
Mendez didn't take it easy on him: "He's a world-renowned polo player and he went really hard on me…I got good really quickly."
"I'm an adrenaline junkie so I love it," Oliver said of playing polo. "You're in the open, the wind is rushing by …it's an aggressive, tense and competitive game."
Oliver said it can feel like you're going to fall off the horse at first: "It's not too scary as long as you're confident in your ability and what you think you can do. You have to push within your limits."
Hitting the ball with the mallet was fairly easy, Oliver said, but riding the horses is the biggest challenge. Players switch horses each chukker (there are four chukkers in a match) so they must adjust their playing style to the horse. It can be hit or miss but it's the player's responsibility to make it work with what the horse they are given. Oliver is a bit of a natural horse-whisperer, instinctively knowing when to ride with his body or legs, when to squeeze: "It's important to understand what the horse is reacting to and listening to."
After only about six months of polo lessons, Oliver was recruited to play for the Lakeside Polo Club at River Valley Equestrian Center, a "beautiful location, a bit of a hike from Rancho Santa Fe."
This year he and his Lakeside teammates played really well together and were able to get to nationals on a wild card after a crushing loss at regionals. At regionals, they lost in the last second in the championship game when Oliver accidentally scored on his own goal, earning two points for the opponent and giving them the slim 10-9 victory. "I was carrying the weight on my shoulders, it was rather unbearable."
At nationals, however, the wild card team played disrupters: "We were supposed to lose the first game," Oliver said. Instead, they went though to the quarterfinals and semifinals, where they beat out Yale. It was a back and forth match with Yale: "We mustered up all of our skill and won it which surprised everyone."
In the finals, they went up against Houston, last year's champions playing on their home field with home horses.
"They were a phenomenal team, I was just happy to be there," said Oliver, proud that he was able to hold his own against players who had been playing for twice as long as him.
The unexpected nationals run took the sting out of his regionals disappointment.
Looking ahead, Wheatley is weighing his college options like Colorado State or Santa Barbara City College, both of which has strong collegiate polo programs. While he is so-far undecided on school, he knows that he would like to study political science as an entryway to becoming an environmental lawyer and ultimately a politician,"one of the better ones I hope."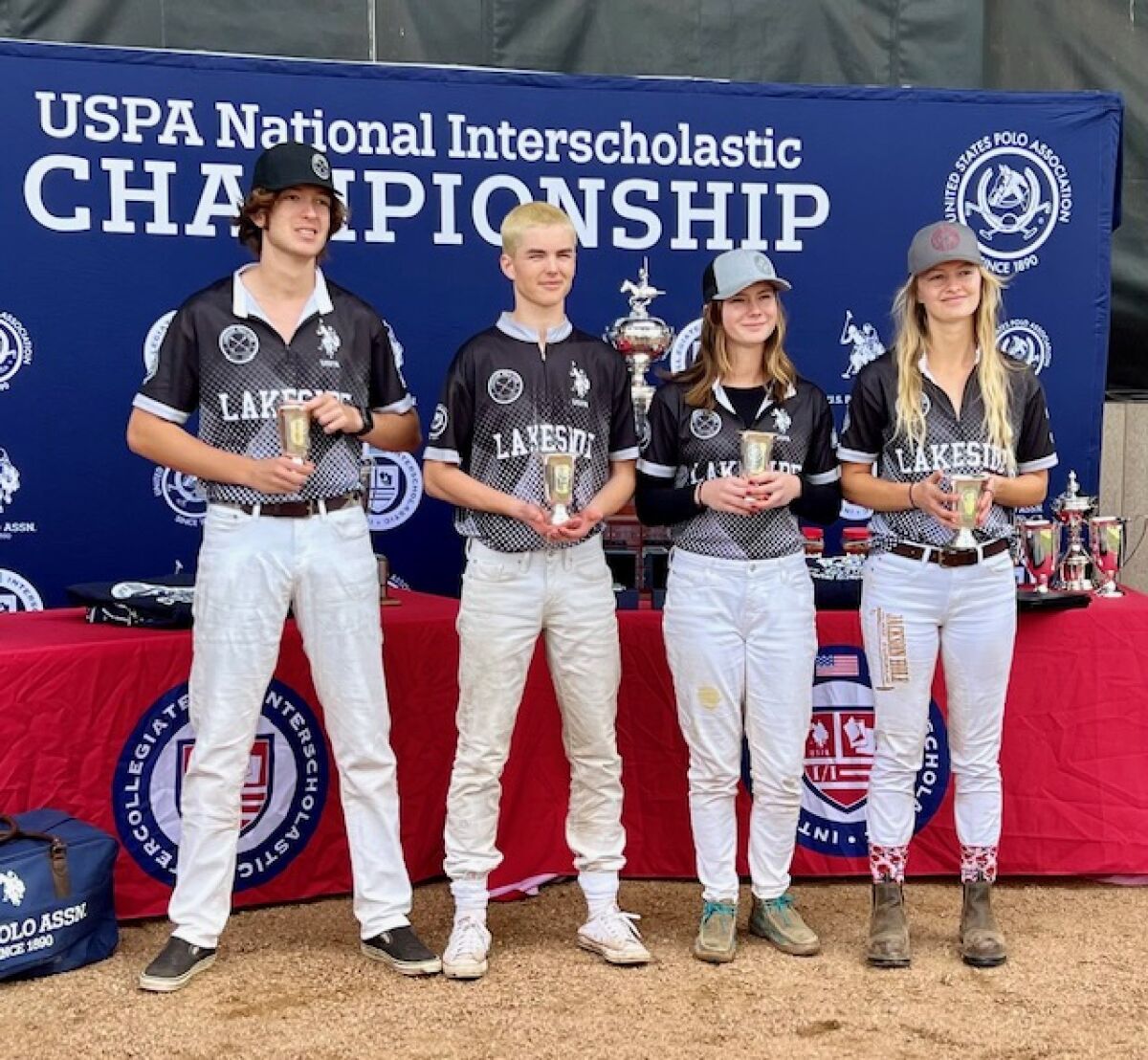 Get the RSF Review weekly in your inbox
Latest news from Rancho Santa Fe every Thursday for free
You may occasionally receive promotional content from the Rancho Santa Fe Review.