Rancho Santa Fe nonprofit Laughing Pony Rescue saves 20 foals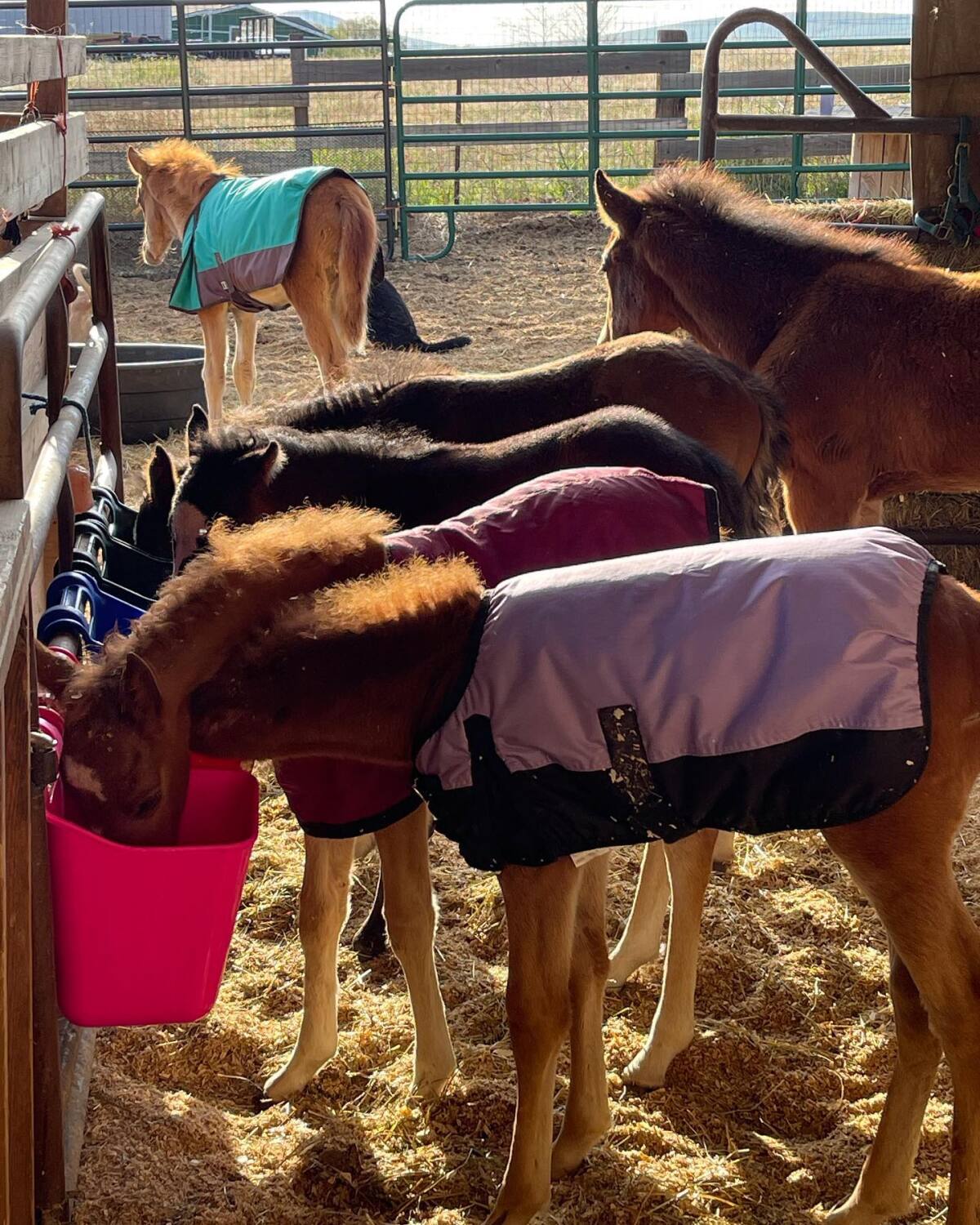 Organization needs more volunteers, donations welcome
Rancho Santa Fe nonprofit Laughing Pony Rescue announced that it raised the funding to place 20 orphaned foals in a Washington state facility where they are safe from slaughterhouses or other inhumane treatment.
Those foals are now in Benton City, Washington, at Sugar Shack Horses, a "sister rescue" of Laughing Pony. They are also among the thousands of horses, donkeys and other farm animals that Laughing Pony has rescued since launching more than 10 years ago.
Celia Sciacca, president of Laughing Pony, said she wants to continue raising awareness of Laughing Pony and the work she's been doing with the animals on her Rancho Santa Fe ranch and at other facilities around the country.
"Our donors have been great, but now we need more donors to carry on our mission, and we need volunteers," Sciacca said.
She added that the mothers of the foals were sold to slaughterhouses or separated from their offspring for other purposes.
"How can it be legal for people to profit on the neglect and abuse of these magnificent creatures?" Sciacca said. "Equines built the United States of America on their backs and we must work to ensure that horses are given the dignity, respect and treatment that they deserve."
Horses are typically sent to slaughter by owners who no longer want to care for them. The last slaughterhouses for horses in the U.S. closed in 2007, according to the American Society for the Prevention of Cruelty to Animals, but an underground market has persisted. According to the Humane Society of the United States, horses that are slaughtered are oftentimes crammed in trucks and shipped for more than 24 hours at a time without food or water.
Laughing Pony Rescue is also trying to recruit more volunteers who can help with tasks such as taking care of the animals on the Rancho Santa Fe property. More volunteers also helps ensure that the organization's funding goes toward rescue and other efforts to support the animals.
"Sharing that story is just one example of the ways that we're working for positive outcomes, and we can continue doing that with the help of additional donors, as well as volunteers," said Kelly Arrillaga, a Laughing Pony volunteer.
Laughing Pony also hosts children for weeklong camps that teach how to feed and care for horses and other farm animals.
In addition to more volunteers, Laughing Pony Rescue is also open for anyone who wants to visit and learn more about its work.
The ranch is located at 7143 Via Del Charro in Rancho Santa Fe. For more information, visit laughingponyrescue.com.
Get the RSF Review weekly in your inbox
Latest news from Rancho Santa Fe every Thursday for free
You may occasionally receive promotional content from the Rancho Santa Fe Review.