Rancho Santa Fe student named 2023 Regeneron Science Talent Search Scholar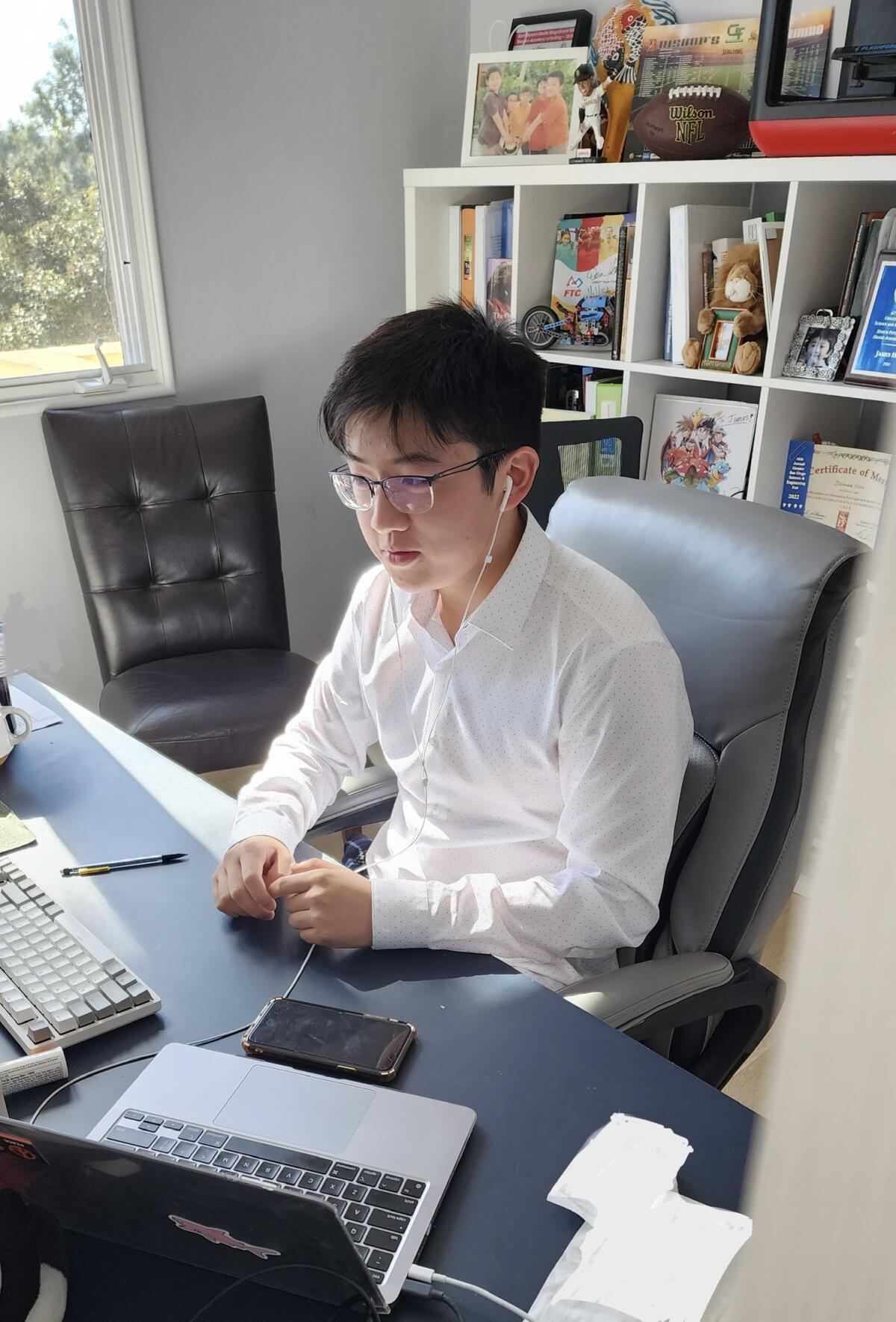 James Hou, a 17-year-old Rancho Santa Fe resident and Bishop's School senior, was recently named a 2023 Regeneron Science Talent Search Scholar. Considered the nation's oldest and most prestigious science and math competition for high school seniors, 300 scholars were selected from 1,949 applications based on their outstanding research, leadership skills, community involvement, commitment to academics, creativity in asking scientific questions and exceptional promise as STEM leaders.
James was honored for his research project "Near Real-Time Seismic Human Fatality Information Retrieval From Social Media With Few-Shot Large-Language Models."
This project provides a direct solution to a critical challenge faced by the US Geological Survey. Its proposed framework, which extracts earthquake-induced casualty information from social media, helps scientists and earthquake-loss prediction models gain immediate access to data at ground zero of earthquakes around the world.
The 300 Regeneron scholars will be awarded $2,000 each and their schools will also be awarded $2,000.
A complete listing of honorees can be found at  https://www.societyforscience.org/regeneron-sts/

Get the RSF Review weekly in your inbox
Latest news from Rancho Santa Fe every Thursday for free
You may occasionally receive promotional content from the Rancho Santa Fe Review.