Water district's GM retires after 40-year career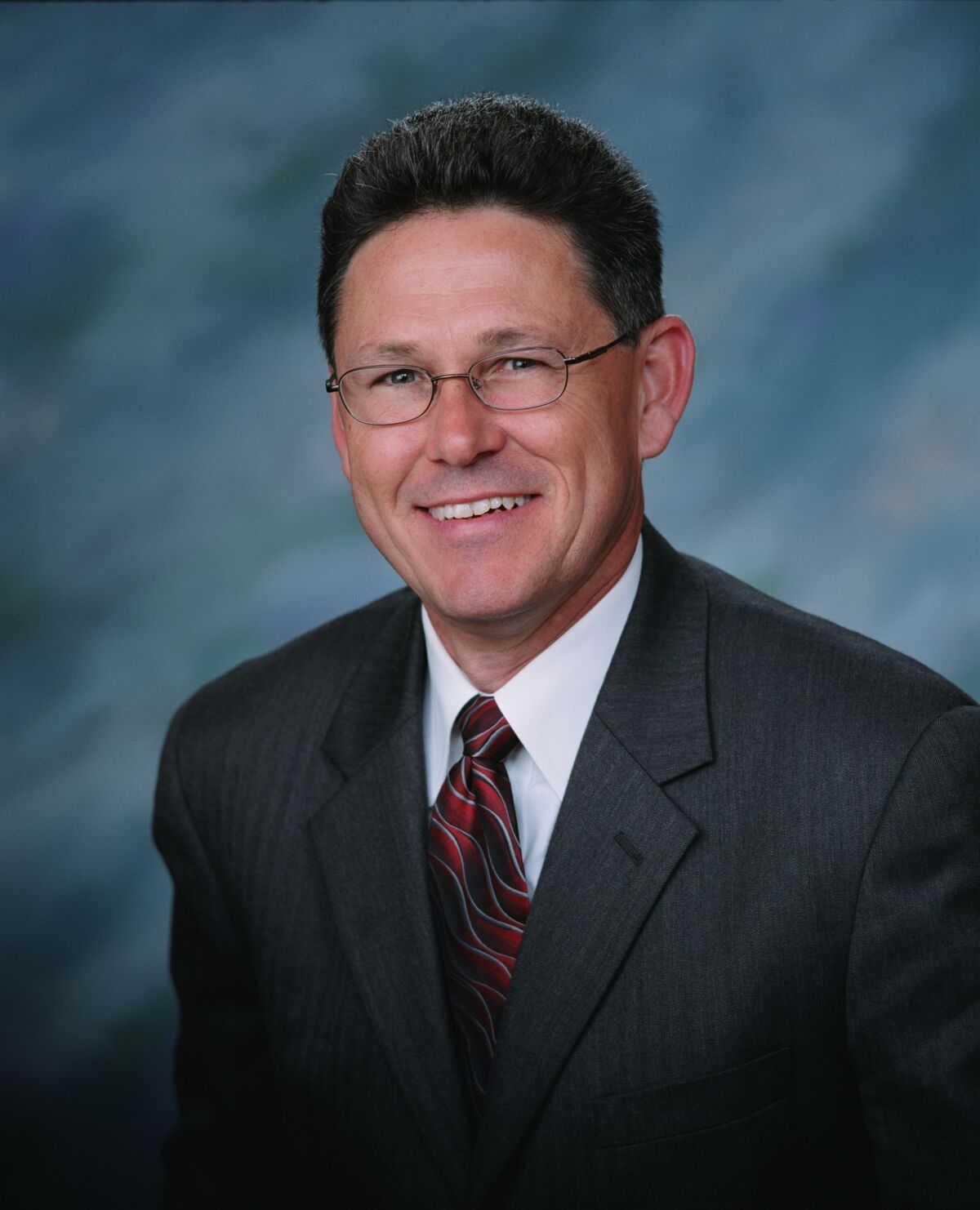 Michael Bardin is retiring after a 40-year career in the water industry, the past 14 years as general manager of the Santa Fe Irrigation District, but he won't be avoiding the wet stuff.
In retirement, Bardin plans to spend more time with his family and also indulge his hobby as a saltwater angler.
Retirement will free him up to ply local coastal waters in his boat. "Hopefully I'll have more time to get out there and catch some fish," said Bardin, who will continue to live in Oceanside with his wife after retirement. His last day on the job was Wednesday, Dec. 5.
For a number of reasons, he said, he felt this was the right time to step down from his job. For one thing, he said, the couple's children are grown and now have children of their own.
"Time is the most precious thing," he said. "I'm looking forward to having more time for myself and my family."
He also plans on doing some gardening, tackling home improvement projects, and traveling with his wife, including trips to visit family on the East Coast.
That's not to say he won't miss aspects of his job, such as the people he has worked with over the years.
"It's just my time. Everything has to change. It's a little bittersweet. I've enjoyed the career I've had, the work has been rewarding, personally and professionally. I worked with talented, amazing people. I'll miss that," he said.
Bardin's legacy with Santa Fe includes leading a transformation that has made the district a more professional organization, with the establishment of business, asset management, water supply and integrated financial plans, said Santa Fe Board President Michael Hogan, who was on the panel when Bardin was hired in 2004.
"Through his leadership in establishing these core planning documents, the organization has been able to successfully focus on priorities, evaluate risks and guide policy decisions over the last decade," said Hogan.
Santa Fe is also well-positioned to deal with issues that may come along in the future, said Hogan.
"We expect all of our employees to perform at a high level, but Mike Bardin's performance as general manager in my opinion has been exemplary. His dedication to public service and trying to make the best decisions for the ratepayers is to his credit and to be commended," Hogan said.
Among the accomplishments he is most proud of, said Bardin, was finalizing an agreement with the city of San Diego and the San Dieguito Water District regarding management of the local water supply in Lake Hodges. San Diego owns the lake, while the two water agencies share rights to half the water stored in the lake.
Santa Fe was also a crucial early supporter of the plan to build a desalination plant in Carlsbad, which is now up and running and supplying drinking water to the entire region through a contract with the San Diego County Water Authority.
Bardin said the district has maintained a triple A credit rating while investing up to $60 million in infrastructure improvements during his tenure, keeping debt to a minimum and maintaining a stable workforce.
"I think I'm leaving the district in really good condition. Financially we are very, very sound," he said.
Future challenges, he said, include expected new state regulations for water-use efficiency that may restrict how agencies and their customers can use water outdoors, and a long-standing drought throughout the Colorado River watershed, which could eventually affect water supplies for southwestern states including California, Arizona and Nevada.
Closer to home, the water district has drawn fire from the Rancho Santa Fe Association over a proposed new rate plan that includes rate increases averaging 3 percent annually over the next three years. An Association board member recently told the Santa Fe board that the Association would consider legal action if the district approves a rate plan that its members believe is unfair. A public hearing on the rate plan is set for Dec. 20.
The Santa Fe district supplies water to about 20,000 residents of Solana Beach, Rancho Santa Fe and Fairbanks Ranch.
The district has tapped one of its mid-level managers, William Hunter, to serve as interim general manager until a permanent replacement for Bardin is hired.
Hogan said Friday that the board had voted in closed session to hire one of the candidates for the general manager's position, but the decision won't be finalized until negotiations with the prospective new GM are completed. The goal is to have the new general manager start work after the first of the year, Hogan said.
Get the RSF Review weekly in your inbox
Latest news from Rancho Santa Fe every Thursday for free
You may occasionally receive promotional content from the Rancho Santa Fe Review.