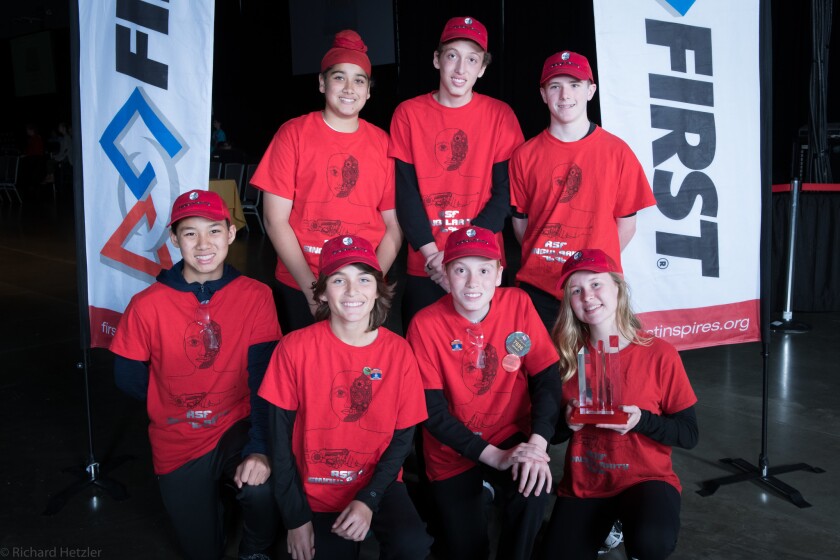 At the recent FTC West Super-Regional Robotics Championship in Spokane, Wash., R. Roger Rowe Middle School team Singularity competed against a field of 72 teams and qualified to move on to the World Championship in Houston.
The RSF Singularity team competed against the best teams from 13 western states and regions. After three days of intense judging and qualifying matches, they received the 1st place Design Award trophy. They were also one of four captains in the Cascade Division's alliance teams that competed in the toughly-fought alliance matches on the final day of competition.
In Houston, they will compete against 128 FTC teams from around the world April 18-21.
For details about the FIRST World Championship in Houston, visit www.firstchampionship.org.
---